Mobile voting arrives for 1.2 million Seattle-area voters
Voters around Seattle will be able to use a smartphone to cast ballots for a seat on an environmental board, but warnings about online voting still abound.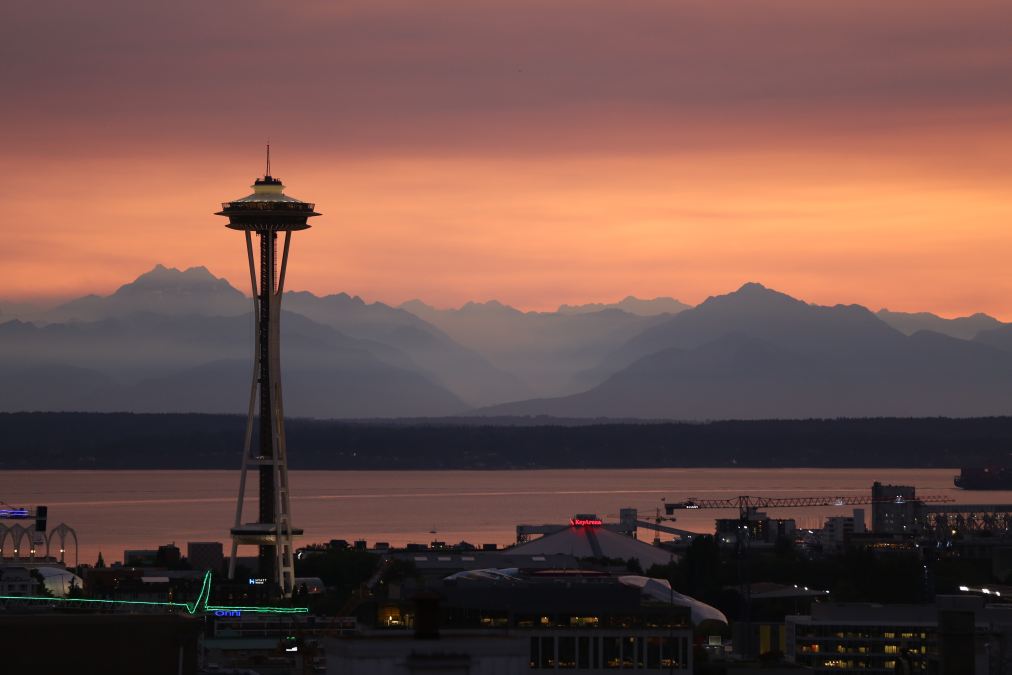 Mobile device-based voting may get its biggest test so far next month with a Seattle-area environmental board offering all registered voters inside its jurisdictions the ability to participate in a niche local election using a smartphone.
The King Conservation District, which covers Seattle and about 30 suburbs — accounting for 1.2 million registered voters — will use a platform built by Democracy Live, in the Feb. 10 race for one of its board seats. Democracy Live, founded in 2007, specializes in balloting technology that serves deployed military and other overseas voters, as well as voters with disabilities.
Voters who use Democracy Live will be able to access their ballot by logging in with their name and birth date. After making their selections, users authorize their ballots by signing their devices' touchscreens. Submitted ballots are sent back to the King County elections office, which will print them out and match signatures on ballots against those on file. (The mail-in ballots that Washington state uses almost exclusively are also authenticated with a signature match.)
Like previous efforts to collect votes through smartphones — such as those undertaken by the state of West Virginia and city of Denver — King County's is being funded by Tusk Philanthropies, a foundation set up by Bradley Tusk, an early Uber investor who's become an outspoken proponent of mobile voting, which he's said is necessary to increase participation in the democratic process.
Unlike those other experiments with internet-based voting, though, King County is not using the Voatz app, which has boasted about its use of blockchain encryption, but has been criticized by many election-security experts for being opaque about how it protects its ballots as they're transmitted back to officials. Voatz's system was also the target of an alleged hacked attempt, possibly by University of Michigan computer science students studying election security.
A spokeswoman for Tusk Philanthropies said the foundation is "vendor agnostic" and allows each jurisdiction it partners with to choose the platform it uses, provided the software passes muster with a cybersecurity firm's audit procedures. In this case, the spokeswoman said Democracy Live was scrutinized by ShiftState, a boutique firm founded by a former FBI agent. Tusk Philanthropies' partnership with the King Conservation District was first reported by NPR News.
The the King Conservation District holds its races on a different cycle from other offices, and is required to fund elections itself. In previous years, it has only sent ballots to voters who voluntarily request them, as sending them out countywide would be too expensive for its small budget. That's resulted in very low participation rates: The last race for one of its board seats only got 3,500 votes in total.
"Conservation districts are grass-roots, locally-funded organizations that respond to natural resource conditions on a human scale," Bea Covington, the King Conservation District's executive director, said in a press release. "Everyone should have the opportunity to participate in electing the body that oversees our work."
Still, warnings about mobile voting abound. A Senate Intelligence Committee report last year about foreign attempts to hack election systems warned states to "resist pushes for online voting." Sen. Ron Wyden, D-R.I., has also asked U.S. Cyber Command to conduct its own inspection of the Voatz app.
On Wednesday, Chris Deluzio, the policy director of the University of Pittsburgh Institute for Cyber Law, told StateScoop that internet-based voting is still a long way off from being reliable.
"Online voting — whether though a smartphone app or a website — is just not ready for primetime," he wrote in a Twitter direct message. "Smartphones and personal computers are regularly attacked and compromised, Wi-Fi networks are obvious points of vulnerability, and, without a paper trail of individual ballots, election officials would have no way to meaningfully audit or confirm vote tallies if there's a hack or some other error. Further, relying on expensive equipment like smartphones and computers would likely disenfranchise poorer voters without access to those devices or reliable internet service."
Clarification: This story has been updated to reflect that Democracy Live is browser-based, not a stand-alone app.