Michigan CTO Rod Davenport steps down
The move comes after six years of leading technology operations for the state's IT enterprise.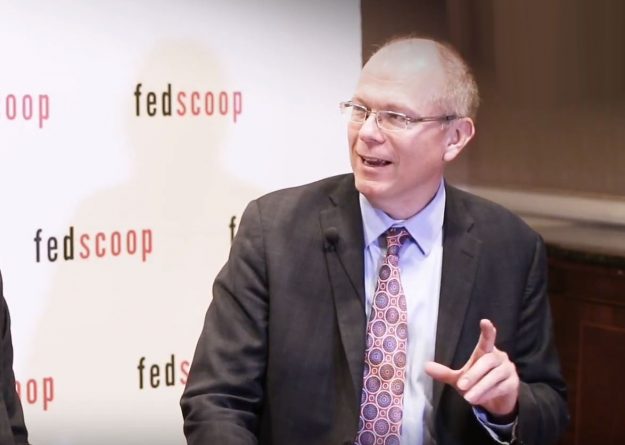 Michigan Chief Technology Officer Rod Davenport will step down from his position this week, a spokesperson from the Department of Technology, Management and Budget confirmed with StateScoop on Thursday.
Davenport, who has been leading technology operations for the state since 2012, will officially conclude his time with the department on Friday to accept a position as chief information officer for the Lansing Board of Water & Light.
He worked under the state CIO, a position filled by former U.S. Office of Personnel Management CIO David DeVries since his hire last September . As CTO, Davenport was involved with strategy, but took a heavier operations role than the CIO, overseeing the department's some 1,100 technology employees and directing management of the state's enterprise architecture.
According to Davenport's LinkedIn profile, he helped modernize technical infrastructure for all 19 state agencies and introduced Michigan's first mobile computing strategy.
In an interview with StateScoop last year, Davenport said that while government definitely innovates, it's not by inventing things that are new to the world, but by making enhancements that are new to government. And there will be more enhancements to come for state government, he said.
"On the horizon of new, emerging tech, internet of things is certainly something that's on the radar," Davenport said. "Machine learning and advances in artificial intelligence — that may need a little more maturing before state governments are fully ready to embrace it. I think the technology will continue its trend in terms of progress."
Davenport's role will be filled with an interim replacement not yet announced while the state searches for a long-term replacement. Michigan's Republican Gov. Rick Snyder is term-limited and will not run for re-election this November, but as an "unclassified" position, the CTO is appointed by the CIO and would not necessarily have been affected by the upcoming leadership change.