Colorado Chief Technology Officer David McCurdy to step down
McCurdy said the last five years of technology in Colorado has been a story of progress and successful projects where the state had previously struggled.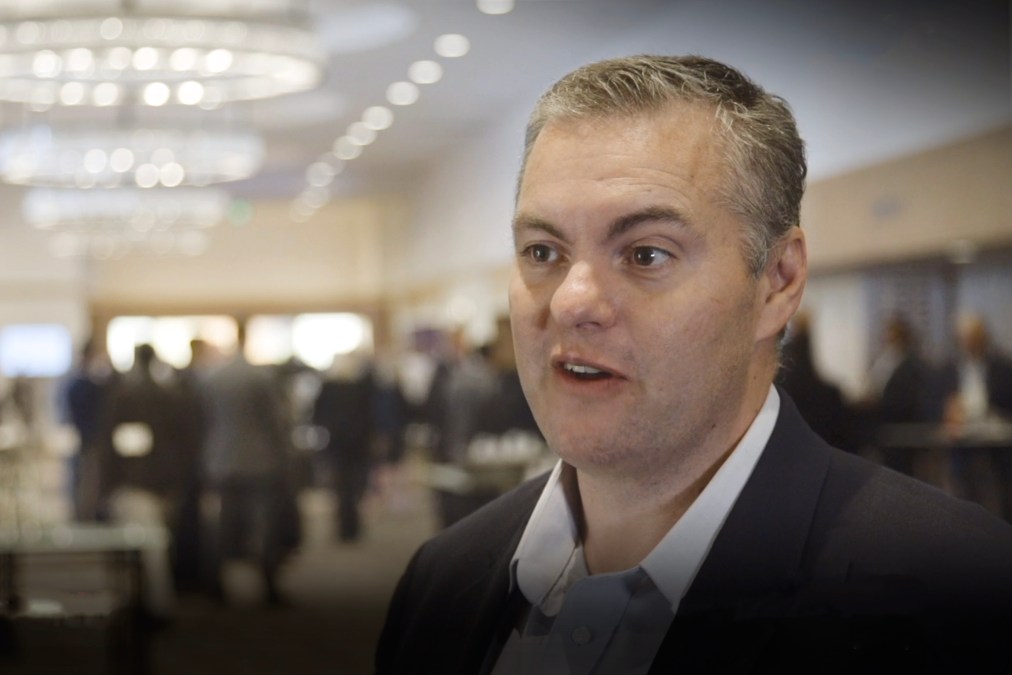 Colorado Chief Technology Officer David McCurdy will resign next week after five years with state's IT agency, he told StateScoop on Thursday.
McCurdy, who joined the state government in 2014 after a decade as an executive with a nonprofit health system, Catholic Health Initiatives, said he's leaving his current role to start a consulting company. He said his new firm will begin with a nationwide project related to 5G wireless technologies and artificial intelligence. A non-disclosure agreement stopped him from saying more, but he said an announcement containing details on the project will appear within the next two weeks.
As for his time in Colorado state government, McCurdy described the past five years as an "amazingly rewarding experience" that he recommended to anyone seeking meaningful work. Dan Santangelo, the chief operating officer and deputy CTO at the Colorado Governor's Office of Information Technology, will serve as McCurdy's interim replacement when he leaves on Oct. 5 and the state begins searching for a permanent replacement.
The state's technology office has been led the past nine months by Theresa Szczurek, who was appointed by Gov. Jared Polis in January.
"There's the knocks on state government, on it being slow and old in technology, but at least in Colorado, it's been anything but that," he said. "When I joined the state, there were nine applications on the mainframe. There's now one left and then we can turn off the mainframe."
McCurdy said he watched in the spring of 2017 as an engineer who'd been hired a decade earlier to decommission the state's unemployment mainframe system submitted his resignation, the assignment having finally been completed.
The CTO also helped Colorado move 250 servers and their applications onto the Amazon Web Services cloud last year, avoiding the $7.5 million in estimated costs to replace legacy equipment. He oversaw the consolidation of 31 data centers to just three.
McCurdy pointed to a three-year, $90 million project with Fast Enterprises to modernize the driver's licensing systems run by the state Division of Motor Vehicles as perhaps the biggest project he worked on. He described the transition, which was completed August 2018, as transformative both for DMV workers and customers. Seventeen DMV services can now be accessed online and the once harrowing experience of visiting a DMV office can now be completed "in about five minutes usually," he said.
He said he's also seen major changes in how Colorado approaches cybersecurity, especially in its budget. In 2014, he said, the state's enterprise cybersecurity budget was $7,000. Today it's about $10 million, accounting for about 5 percent of the state's overall IT budget.
McCurdy counts Colorado's new benefits management system, which launched last month, as among the state's major IT triumphs in recent years, despite several failures during previous iterations of the project. There were initial reports of outages and performance issues in the days following the new system's launch, which McCurdy said is typical for a project of this size. But he said the system has been working well over the past two weeks, with no new negative reports coming from county offices.
The project to build the benefits management system, which allows residents to apply for nutrition assistance and other state-funded benefits, was rolled out in phases, with last month's official launch marking the complete migration of the back-end mainframe code onto a modern, cloud-based system, powered by Salesforce. McCurdy said trimming some 7.5 million lines of code down to just 700,000 lines was a key piece of the development that's helping keep the system manageable and functional.
"The real success is that the last time this was attempted back in 2009, I don't think claims were processed for months," he said.
From big projects like these down to the smallest details of how the state manages its inventory of desktop computers and networking equipment, McCurdy said Colorado has changed how it operates. When he started, he said if he wanted to know how many computers his office was responsible for securing, someone had to walk from desk to desk, tallying how many machines they could see. Today, he pushes a button and the computer tells him instantly that there are 29,000 workstations.
"It's like night and day when I look back on it," he said.