New York makes vaccine pass available to VA patients
The change came after an executive order from Gov. Kathy Hochul that allowed the VA to share its COVID-19 vaccine records with the state.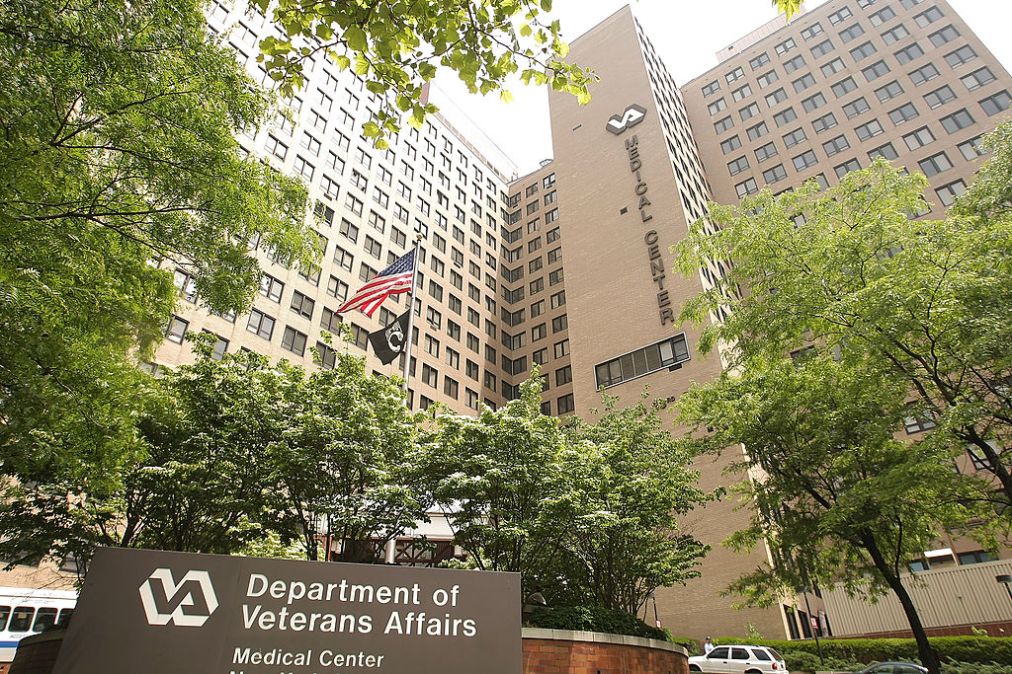 New York Gov. Kathy Hochul announced Monday that the state's COVID-19 vaccine verification mobile app has been updated to download records for vaccinations administered by U.S. Department of Veterans Affairs hospitals and clinics.
The change to the Excelsior Pass program comes as New York, like much of the rest of the country, faces down record-breaking surges caused by the omicron variant of the coronavirus. While Excelsior Pass was rolled out in late February as businesses and localities around the state began requiring proof of vaccination or a recent negative test to enter public venues — such as restaurants, theaters and government buildings — the IBM-developed app had not been able to store records for shots administered by the VA.
While New York City has mandated vaccine checks at public venues since August, other regions of the state had not followed suit until earlier this month. Hochul ordered all businesses statewide to implement either a mask or vaccine requirement on Dec. 13, as omicron infections started spreading rapidly.
About 700,000 veterans reside in New York State, and the changes announced Monday are expected to affect roughly 117,000 who've been inoculated against COVID-19 at VA facilities. As records of VA-administered shots are federal assets, New York had no jurisdiction over the data and could not include them in the state-run databases that undergird Excelsior Pass.
While VA patients have been able to present the now-familiar physical cards issued by the Centers for Disease Control and Prevention, or download their digital records directly from the department, a federal law prevented the VA from sharing data on its patients with a state government unless that state creates a legal framework for sharing it.
The issue arose in October, when local media in Syracuse reported on a veteran who needed proof of vaccination to go to his job at a state university, but could not access records of his VA-provided injections on the Excelsior Pass app. Hochul issued an executive order Oct. 20 directing the VA to transmit "all historical COVID-19 immunization information dating back to the beginning of VA's provision of COVID-19 vaccinations" to New York authorities. The VA acknowledged the order the following day and agreed to transfer the records.
The data-sharing was coordinated between VA officials, Hochul's office, the state Division of Veterans' Services, the New York Department of Health and the state Office of Information Technology Services, which is led by Chief Information Officer Angelo "Tony" Riddick, a 30-year Army veteran.
"I can report I have joined the ranks and secured my Excelsior Pass," Riddick said in a press release. "We must all work together and take proactive steps to continue to keep New York safe during the COVID-19 pandemic, and the Excelsior Pass platform does just that."
The Excelsior Pass app has been downloaded more than 8.4 million times, with about 2 million people opting for the Excelsior Pass Plus, which offers a non-expiring digital copy of vaccine records, officials said. Both versions are available to VA patients, state officials said.