Written by
StateScoop Staff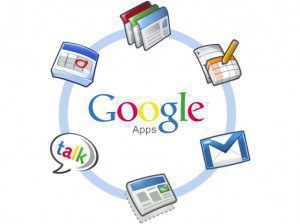 Maryland chief technology officer Greg Urban called on state governments to further embrace cloud computing technologies, while sharing the story of Maryland's transition to Google Apps for Government.
Urban spoke on Monday at The Channel Company's XChange Public Sector conference in Washington, D.C., where he described how Maryland used the cloud during a $56 million consolidation project that began in 2011.
"We had 50 to 60 different email systems alone," Urban said, according to CRN.com. "One of the challenges that we have is trying to collaborate as an enterprise. To be so distributed and to not be able to work together on a common platform for applications such as email and other communication tools was a bit of a challenge."
During his talk, Urban said each state agency used to run its own email servers and had its own chief information officer to manage it, creating an overly-complex and expensive system. The plan, he said, was to consolidate those into a single system both for financial reasons, but also for ease of use and enhanced collaboration.
Manosh Chakravorty, head of Google Enterprise's State, Local and Education business, joined Urban on stage at XChange Public Sector and said early on in the competitive bidding process, which began in 2010, the focus was more on simplifying Maryland's IT systems, rather than trying to sell the state on Google Apps, according to CRN.
"At that level, it was not about Google versus Microsoft or anybody else," Chakravorty told the audience. "It was about having 40 email systems. Clearly, you would save money by moving to just one platform."
Maryland's State Police were one of the early Gmail adopters for all 2,000 employees, including all 1,400 sworn officers, and has seen success with the program. It also uses Google Drive to streamline daily workflow, access laptops, tablets and mobile devices, as well as Docs, Forms and Spreadsheets to regularly report incidents, arrests and investigations, cutting a sergeant's weekly reporting job, which used to take six to seven hours, now to less than one hour.
One employee built a system in Spreadsheets to manage the schedule of the troopers across all shifts, making it easy to track hours worked and leave hours and make sure that schedules adhere to agency policy. Previously, this was done using printouts and pencils, creating complications across 1,400 troopers in 22 barracks throughout the state.
Maryland's Google Apps rollout is expected to be completed by mid-year of 2015. Urban said he expects more cloud deployments within Maryland's state government, and he advised other states to embrace cloud and let someone else manage their IT systems.
"The [state] CIOs should really get out of the infrastructure business," Urban said.