Louisville, AT&T square off over law to bring high-speed broadband providers to region
The telecom giant is taking the Kentucky city to court over an ordinance aimed at luring companies like Google Fiber to the area.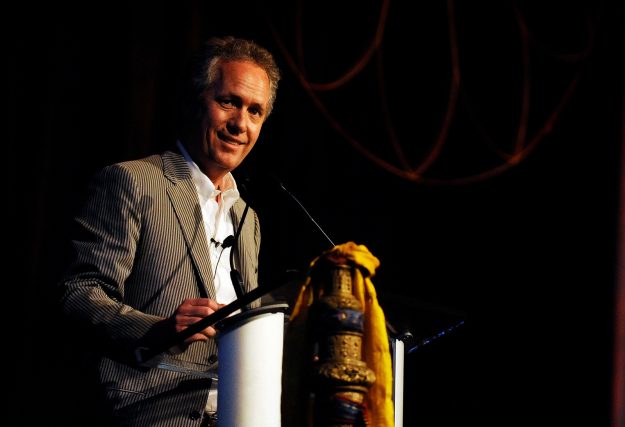 Louisville leaders have been working to bring high-speed broadband providers like Google Fiber to the region for the last four years, but the city's latest legislative effort to clear the way for the companies is now facing a court challenge.
Telecom giant AT&T filed a federal lawsuit last week to block an ordinance passed by Louisville Metro Council in February that would give other Internet providers the ability to attach their equipment to utility poles owned by other companies.
In the suit, AT&T claims that the "One Touch Make Ready" ordinance is improper on two fronts — not only does the company claim that the law "conflicts with and is pre-empted" by Federal Communications Commission regulations on pole attachments, but also that the council "had no authority to adopt the ordinance," as state law gives the Kentucky Public Service Commission "exclusive jurisdiction" to set rules in this area.
AT&T spokesman Joe Burgan told StateScoop that the company believes the council is "exceeding its authority" and felt compelled to "challenge the ordinance as unlawful."
For his part, in a statement, Mayor Greg Fischer pledged to "vigorously defend" against the lawsuit," as "gigabit fiber is too important to our city's future."
Indeed, Ted Smith, Fischer's chief of civic innovation, told StateScoop that the city has put a priority on luring high-speed broadband providers to the area since 2012 to promote competition and boost available Internet speeds in the process.
"This is not a market that is full of choice," Smith said. "We need answers simultaneously for that tech, creative class, as well as for those who have been disenfranchised digitally."
Smith noted that the city applied for consideration from Google Fiber several times without much success, and the ordinance is the latest in a series of steps the city has taken to make the area more "fiber friendly."
"This is something that everybody sees as streamlining this kind of capital construction," Smith said.
In a blog post, Chris Levendos, Google Fiber's director of national deployment and operations, said the company was indeed "heartened and encouraged" to see the council pass the measure.
"Such policies reduce cost, disruption, and delay, by allowing the work needed to prepare a utility pole for new fiber to be attached in as little as a single visit," Levendos wrote. "This work would be done by a team of contractors the pole owner itself has approved, instead of having multiple crews from multiple companies working on the same pole over weeks or months."
But, in the suit, AT&T charges that the law would allow other companies to "temporarily seize AT&T's property." Since providers wouldn't have to notify the pole's owner about any planned work unless they believed it might cause an outage, AT&T fears the company "would be deprived of the opportunity to assess the potential for network disruption."
[Read more: Chattanooga launches super-fast Internet service as private competition ramps up]
Accordingly, the company raises the issue of the ordinance's conflicts with FCC regulations on pole attachments. An FCC spokesman declined to comment on that charge, but Larry Burriss, a professor of journalism focusing on media law at Middle Tennessee State University, thinks it may hold some water.
"Pole attachment issues are, ultimately, regulated by the FCC, which would pre-empt Louisville's proposed regulation," Burriss said. "Allowing a local community to regulate pole attachments could lead to a myriad of confusing and possibly conflicting rules that could put an undue burden on AT&T."
Andrew Melnykovych, spokesman for the state's Public Service Commission, wouldn't comment on the suit itself (citing the possibility that the commission eventually becomes involved in the litigation) but noted that it is "way too soon to tell" if the ordinance conflicts with the commission's authority to regulate pole attachments.
Yet Craig Settles, a community broadband consultant and advocate, sees ulterior motives to AT&T's arguments.
"They're not going to allow there to be competition, as long as there's life in the body of their legal team," Settles said. "They're making this big to do about the city's rights as a distraction."
Burgan charged that the suit is "not about Google," and that AT&T will let other providers attach equipment to their poles if they sign a licensing agreement with the company. But Settles rejects that rationale.
"If they hadn't found that angle, they would've found some other way to sue or be an obstructionist," Settles said. "That's the world that folks in the community broadband business have to deal with day after day. It kind of sucks."
Should AT&T ultimately succeed in blocking the ordinance, Smith said there could still be room for "other, smaller" broadband providers to expand in pockets of the area, but he feels the law is essential for companies looking at "large scale" deployment, like Google.
But, litigation aside, Smith is still "optimistic" that the city will eventually be able to bring more providers of all shapes and sizes to the region.
"We're still working under 'Plan A' and 'Plan A' is we're going to have competition, we're going to have choice," Smith said.
Contact the reporter at alex.koma@statescoop.com, and follow him on Twitter @AlexKomaSNG.