Louisiana puts acquisition of new voting machines on hold after losing bidder protests
State officials were accused of tipping the bidding process by a company that lost out on a contract to replace 10,000 machines.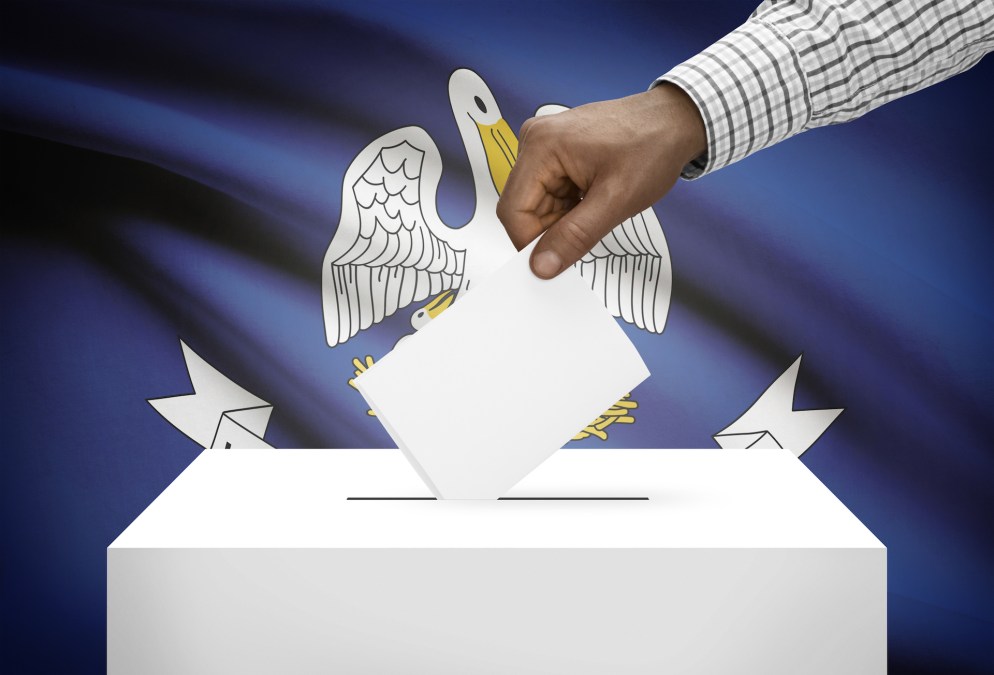 Louisiana's negotiations to replace about 10,000 voting machines that are more than a decade old hit a snag this week when one of the firms that lost protested how the contract was awarded.
The Associated Press reports that the state's procurement office told Secretary of State Kyle Ardoin to hold off finalizing a deal for new ballot equipment after Election Systems & Software, the largest manufacturer of voting equipment in the United States, filed an objection after losing the bidding process. Ardoin had announced Aug. 9 that his office had selected Dominion Voting Systems to replace Louisiana's current crop of voting machines, which were purchased in 2005.
According to the AP, ES&S complained that as part of the bid process, Ardoin's office published standards that only Dominion's hardware could meet. Those standards were revoked, and the secretary of state's office has said they weren't used in the evaluation process.
Dominion has until Sept. 7 to respond to ES&S's protest, but until the dispute is resolved, Louisiana cannot move forward on replacing its outdated voting equipment, which could cost the state as much as $95 million.
As one of five states that exclusively uses direct-recording electronic machines — also known as DREs — that do not produce paper records of individual ballots, Louisiana is frequently cited as an example of poor ballot security by groups like Verified Voting and New York University's Brennan Center , which advocate for voting systems that can be audited. The equipment Louisiana currently uses was manufactured by a now-defunct company called Sequoia Voting Systems, which was purchased by Dominion in 2010.
The Dominion machines Ardoin's office had planned to buy also feature touch-screen voting, but would've also produced voter-verified paper receipts to improve recount and auditing processes. "As cyber-security threats become more advanced, voters are demanding safer, securer voting technology in our state and we are prepared to deliver," Ardoin said in a press release when the Dominion contract was first awarded.
Louisiana plans to pay for the new machines in part with $5.9 million it recently received from the U.S. Election Assistance Commission, which just awarded election-security grants to all 55 states and territories. The state was required to match 5 percent of the EAC money — about $294,000 — and recently added $3.5 million to the state budget for new voting equipment, giving a total of nearly $10 million to start the replacement process.
The first batch of new machines, for early voting, is supposed to be in place in at least five of Louisiana's 64 parishes in time for municipal primary elections next March. The state then intends to distribute new machines five parishes at a time until they're deployed across the state in time for the 2020 election.
A third vendor that had sought the Louisiana voting machine contract, Hart InterCivic, did not protest the bidding process.