Georgia's buggy new voting machines lead to hours-long waits on primary day
Secretary of State Brad Raffensperger blamed malfunctions in the new $104 million system on user error, but election-security advocates argue the devices are unreliable.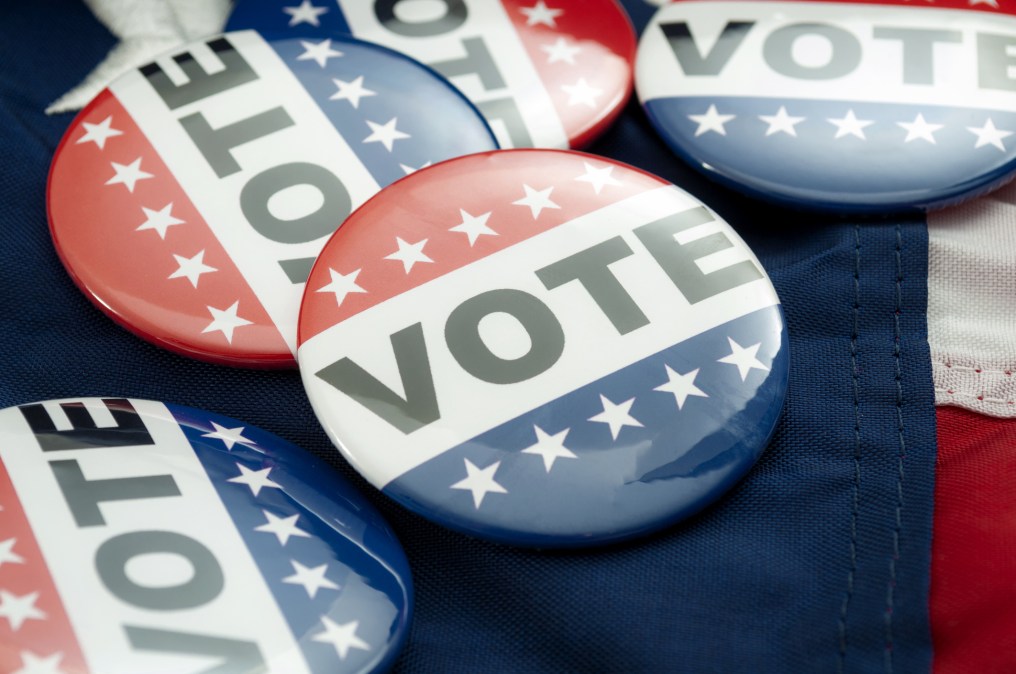 The first test of Georgia's new $104 million system of voting machines ran into problems all day Tuesday, with polling places reporting difficulties setting up equipment, touchscreens malfunctioning and supplies of provisional paper ballots running low, causing some voters to wait three hours or longer to cast their ballots on a hot day in the middle of a pandemic.
The bulk of the issues, according to local reports, appeared at polling sites around the Atlanta metropolitan area shortly after voting commenced at 7 a.m.
Georgia's primary is the first time the state's voters are using a fleet of new machines that use a combination of digital and paper-based technology to cast ballots. The new devices, sold by Dominion Voting Systems — known as ballot-marking devices, or BMDs — were chosen last year to replace the state's aging stockpile of entirely paperless machines, which election-security experts criticized as impossible to audit and potentially vulnerable to tampering. On the new machines, voters make their selections on a touchscreen interface, and paper ballots are printed to be counted in an optical scanner.
But according to the Atlanta Journal-Constitution, poll workers at multiple locations reported difficulties installing the touchscreens and setting up the electronic poll books used to check voters in, leading to complaints from frustrated voters who couldn't cast ballots until the poll books were functioning. Meanwhile, several polling places also reported running out of provisional ballots after some voters requested them as an alternative to the malfunctioning machines.
'He was warned and warned and warned'
The office of Georgia Secretary of State Brad Raffensperger purchased about 30,000 of the new Dominion devices last year, along with 3,500 optical scanners to tabulate the printed receipts. But cybersecurity and election-security advocates warned at the time that the BMDs were still not as accountable as an all-paper system. Marilyn Marks, executive director of the Coalition for Good Governance — which has filed lawsuits seeking to get Georgia to adopt an entirely paper-based voting system — said the breakdowns reported Tuesday were the results Raffensperger purchasing the new devices without getting input from local county election officials.
"The secretary of state, the buck stops at his desk and he was warned and warned and warned," Marks told StateScoop in a phone interview. "They got the most expensive Rube Goldberg system they could find, shoved it down the throat of the counties. Fulton County" — which contains most of the city of Atlanta and 10 percent of the state's population — "had no input."
Marks added that the paper printouts the new Dominion machines generate are a poor alternative to a ballot filled out by hand. The receipts show a QR code containing the record of a voter's preference along with an unofficial text description of the voter's choices. But Marks called those documents a "placebo" that "means absolutely nothing" when the official record of a vote is stored in a graphical code illegible to the human eye.
"What good is a paper record if you can't really read it?" she said.
Marks also accused Raffensperger of rushing the new system into service over the advice of cybersecurity experts who recommended against implementing it in a busy year featuring a presidential contest, two U.S. Senate races and dozens of local elections.
In a statement, Raffensperger attributed the equipment problems to user error: "The voting situation today in certain precincts in Fulton and DeKalb counties is unacceptable," he said. "Obviously, the first time a new voting system is used there is going to be a learning curve, and voting in a pandemic only increased these difficulties. But every other county faced these same issues and were significantly better prepared to respond so that voters had every opportunity to vote."
Mail-in expansion criticized
Georgia's primary, which was delayed from March 24, is also taking place against the backdrop of the COVID-19 pandemic, which has killed 2,200 Georgia residents. Election officials across the state consolidated hundreds of voting sites amid a shortage of poll workers and public-health advisories against large crowds.
Raffensperger, like many other statewide election chiefs, expanded the use of mail-in voting, sending absentee ballot applications to all 6.9 million registered voters. More than 1 million voters voted by mail, and another 300,000 cast early votes in person, but Marks said this process was also flawed. She accused Raffensperger of not coordinating his efforts with county offices, some of which she said were overwhelmed by the historically large number of absentee requests they wound up receiving. Raffensperger's office then contracted with a vendor in Arizona to mail the ballots to Georgia voters' homes, a step Marks said led to delays, misprints and some voters not getting their absentee ballot in time, forcing them to show up in person or not vote at all.
"Many people are standing in line right now who tried to get a ballot in April," she said.
Marks, who spoke to StateScoop from Atlanta, said it appeared many of the finicky electronic poll books had finally been turned on Tuesday afternoon, but that without analog backups of the voter lists, many voters may have left the long lines before getting a chance to cast a ballot.
"There are thousands of thousands of people who have been discouraged from voting," she said.