ITIF's new blockchain guide encourages 'targeted and flexible' government policies
The Information Technology and Innovation Foundation encourages policymakers in its latest guide to carefully support innovation of the distributed-ledger technology.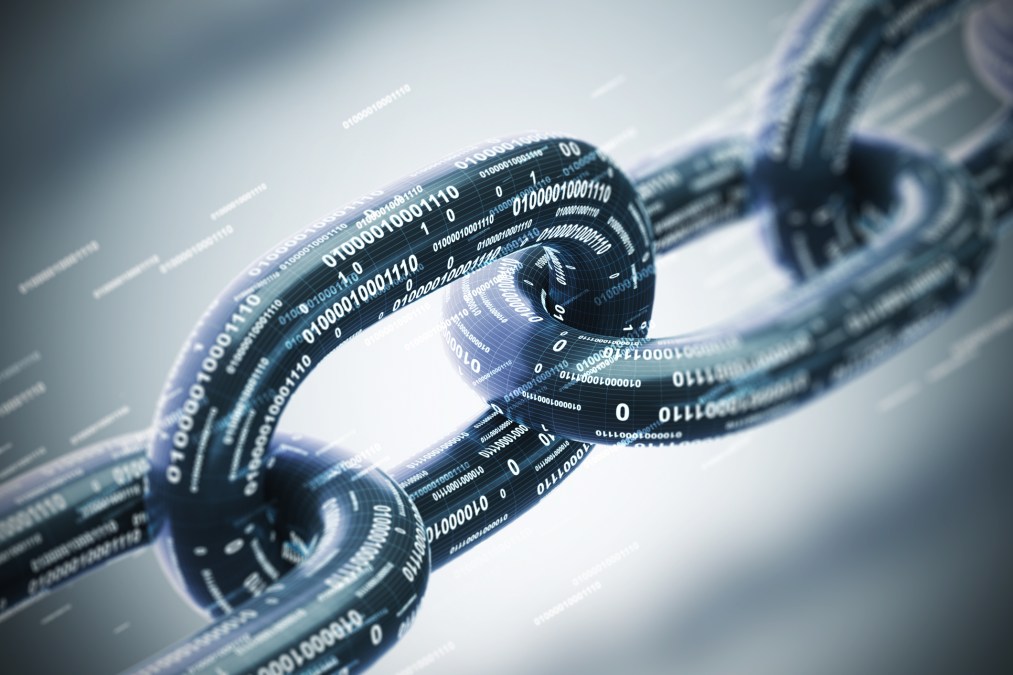 As federal, state and local governments attempt to understand and use blockchain, the Information Technology and Innovation Foundation released a "Policymaker's Guide" on Tuesday that the D.C. think tank hopes will stem confusion and inform further targeted implementations of the distributed-ledger technology.
The report recommends use of blockchain technology at all levels of government, particularly for functions that require an immutable record, high levels of transparency and decentralized authority. Daniel Castro, ITIF's vice president and one of the report's authors, told StateScoop that while blockchain isn't a panacea, he would like to see more uses in applications that are well-suited for it, such as supply chain management, identity management and voting.
"That's where we're going to see some very interesting use cases," Castro said. "What we don't want to see is a bunch of government spending on blockchain that turns into a vaporware but that can actually make an impact."
The guide also calls for careful regulation of blockchain that won't stifle innovative new uses of the technology. Government should create "regulatory sandboxes," the report states, where blockchain-powered services or products are granted safe harbor under a clearly defined scope of allowed behaviors, but would also be watched closely and can have their permissions to operate revoked if a company fails to comply with those terms or is found to have harmed consumers.
Though blockchain has become more prominent in government since the popularization of bitcoin in recent years, Castro said many policymakers still don't understand the technology and this report is his group's attempt to demystify it.
"A lot of people still don't understand what it is," Castro said. "It's a complicated technology and we wanted to tease out government's role and provide general principles policymakers can use to regulate or not regulate it."
At the federal level, the ITIF report suggests the General Services Administration create a "blockchain service acquisition unit" and reform of procurement policies to allow government to keep up with blockchain's rapid pace of development. The report notes that agencies using traditional purchasing vehicles may have to wait six months or longer for the process to be completed, by which time blockchain technology will likely have evolved.
And commercial regulations, though necessary, should be written carefully to avoid impeding innovation, Castro said. He added that provisions in some recent privacy laws, such as the European Union's General Data Protection Regulation, which requires the possibility for online records to be erased under "right to be forgotten" rules, are at odds with the fundamental immutability that blockchain's records are imbued with.
New York was one of the first states to regulate cryptocurrency — blockchain technology's most famous use — with the controversial BitLicense program in 2014. In January, it formed a "cryptocurrency task force" charged with researching the technology's many unanswered questions and submitting a report to Gov. Andrew Cuomo by December 2020.
A handful of states have launched pilots experimenting with other blockchain uses in recent months. Washington adopted a new law last Friday "recognizing the validity" of the technology and defines terms surrounding the technology to ease its adoption in state government. Ohio is considering a similar bill.
Early adoptions of the technology by state governments have spanned a wide variety of critical record-keeping functions, including land records management and voting. West Virginia tested a blockchain-encrypted voting app last year, called Voatz, that allowed overseas voters to cast their ballots electronically. Overseas residents of Denver, have the option to use the app in a mayoral race next week.
Blockchain voting applications have been lambasted by election security experts who say the only way Americans should be voting is offline and with the support of paper records that can't be hacked. But Castro is tentatively optimistic.
"Our take is that it's not ready for prime time, but it does make sense to be doing pilots in this space," he said of blockchain-based voting.
"What we try to do in the report is break through that hype," Castro said. "That's kind of a central theme in the report — blockchain doesn't solve every problem. It has very specific uses and a very specific technical problem it solves and that's not a problem that exists everywhere."