Inflation? Just buy bitcoin, says Jackson, Tennessee, mayor
After failing to fund a bitcoin-mining operation with city funds, Mayor Scott Conger is looking into paying city employees in cryptocurrency.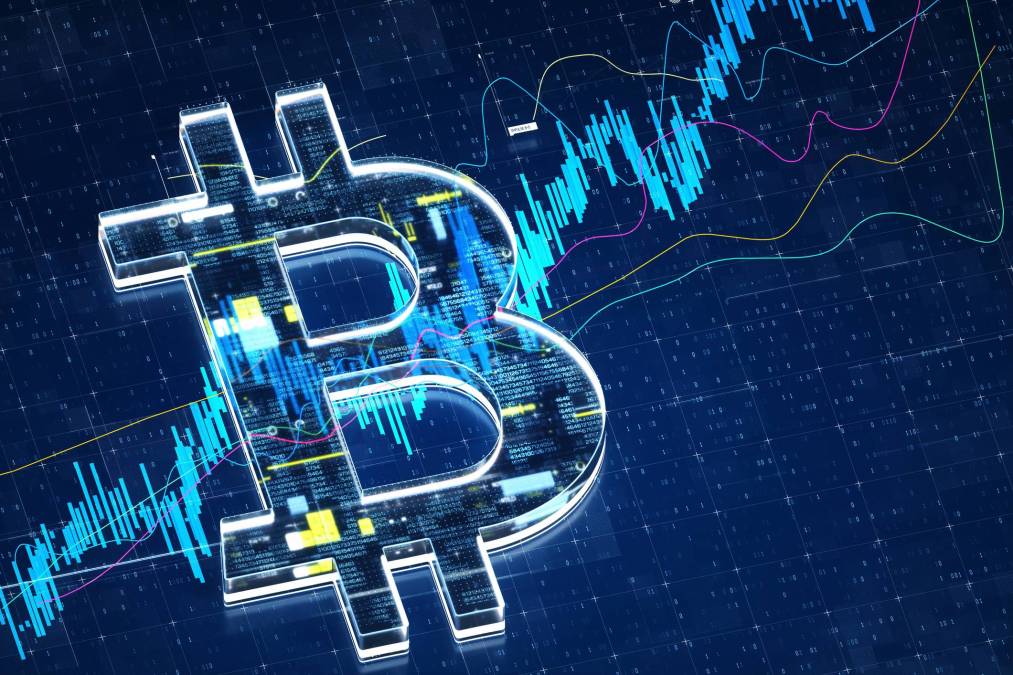 The mayor of Jackson, Tennessee, on Wednesday said he's committed to figuring out a method for the 70,000-person city to hold bitcoin as a currency, regardless of whether or not Tennessee or the federal government legislates it.
During a virtual discussion hosted by Route Fifty, Scott Conger, the mayor of Jackson since July 2019, described how during the COVID-19 pandemic he became enamored with the potential of bitcoin as a hedge against inflation and as an eventual alternative to the U.S. dollar.
Doing his own research, Conger said, as well as connecting with Miami Mayor Francis Suarez — who recently announced he'll make a digital wallet for every Miami resident, among other cryptocurrency-focused campaigns — allowed him to start wondering in earnest whether investing in bitcoin might solve his city's financial woes.
"It made me start wondering: 'What could happen?'" Conger said. "Jackson was the first city in the state to get fiber gig internet to the home. Why can't we continue to lead the way in those technology advances?"
Crypto mining
Initially, Conger said, his plan was to spend "$50,000 or $100,000" of the city's budget on bitcoin mining rigs, then set them up in city hall and run them during off-peak hours, so as not to disturb Jackson residents' electricity supply. To mine one bitcoin can take nearly 2,000 kilowatt hours, or enough energy to power the average U.S. household for more than 65 days, according to the Digiconomist's Bitcoin Energy Consumption Index. Conger's proposal was shot down, however, by the Tennessee State Comptroller's Office because it's illegal for Jackson to hold cryptocurrency on its balance sheet.
But that won't stop him for long, he said.
"You can't hold cryptocurrency on your balance sheet, so we had to look at other ways to introduce it, to educate, to involve our employees and to involve our citizens," Conger said. "So that's what we've been doing and what we're going to continue to do."
An investment
Much of Conger's thinking on cryptocurrency, he said, has revolved around the idea that bitcoin can be used as a long-term investment against inflation since the currency's supply is fixed. Conversely, Conger reasoned, every time a U.S. dollar is minted without being backed by the gold standard, it's devalued. The U.S. dollar continues to be held as a reserve currency by virtually every country in the world, but Conger said he assumes it will one day "go away," and if bitcoin is what remains in its place, Jackson will be ready.
"We have to find a way of alternative finance and alternative currency to be able to do that to be able to hedge against inflation," Conger said. "There's only going to be 21 million bitcoin ever mined, and you can't go print more. So that's what we have to look at — how we can have long-term sustainability, and I think this gives us the opportunity to do that."
Easing in
Conger said the next step for Jackson will be to release a request for proposals, seeking vendors that can help the city provide an option to pay employees in bitcoin. In Miami, Suarez and Chief Information Officer Mike Sarasti have already converted portions of their paychecks into bitcoin using an app. Conger tweeted earlier this month that he plans to do so as well, but he acknowledged that not every Jacksonian might be on board. The goal isn't to "force too much on people," Conger said, but to ease their apprehension.
"Trying to get them in the mindset now, because we're not in that hyper-bitcoin-ization where everybody is using it and you can spend it — it's not that acceptable currency yet. But you want to get people holding it, stacking it, saving it, so when we do get to that point, there's value there and they can have the opportunity to do that," Jackson said.
Conger admitted he isn't a cryptocurrency expert, but critiqued those who invest in cryptocurrency with the goal of making their money back in U.S. dollars.
"In my opinion — this is just my opinion — that's the problem with the short-term volatility, is people trying to time the market like they do in the stock market. They're still thinking in dollars," Jackson said. "But if you zoom out to all-time, from 2013 to now, the value of a bitcoin has increased 58,000%. I can handle a couple of bad months."