How to help your state IT project succeed
State CIOs and IT project managers need the involvement of chief executives to make projects roll out successfully, a Gartner VP said.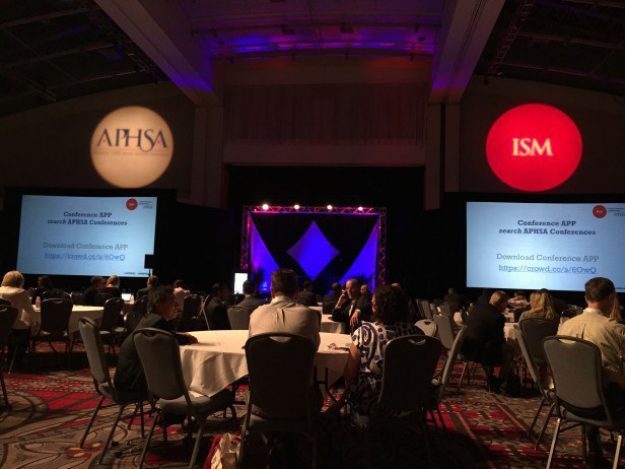 PHILADELPHIA — The way a state implements a new information technology initiative can be the biggest determinate of whether that project succeeds: Plans that are too complex can cause new tech innovations to languish, said Gartner's Global Vice President John Kost.
"You've probably got [a plan], but it's probably not going to work," he told attendees of the American Public Human Services Association's IT Solutions Management conference Monday. During his presentation, he gave attendees an overview of how to put their IT program in the best position to succeed.
Kost, Michigan's former chief information officer, said it's critical to have buy-in from a top decision-maker, whether that's the governor or a cabinet secretary. If the CIO doesn't have a direct line to the top, or the decision-maker doesn't understand the details or importance of an IT project, it could spell doom.
The same is true, Kost said, if a chief executive isn't willing to engage in a project and devote time to helping to manage its outcomes.
"Oftentimes what you hear is, 'I absolutely agree with the importance, but I just don't have time,'" Kost said. "If that is the response, you should just stop there. The easy stuff is the technology. The hard stuff is the turf and the politics."
That's why, Kost said, the most critical role in public sector IT is not the CIO, but the chief executive, and the collaboration between the CIO and the executive is paramount to a project's success.
Project managers must persuade chief executives to get involved with their projects. Engaging with the chief executive often and regularly that it will lead to better executed projects, he said.
"You as CIOs, you as project leaders, are oftenthe brunt of the blame for what goes wrong," Kost said. "So many of those things are beyond your control. We've got to really get the engagement level that we need at the chief executive level."
He added, "Even if they're not willing to, you've got to figure out how to engage them."
Kost also recommended constant and direct interaction with direct reports throughout the project. Direct reports should be held accountable for results within their programs, and executives held responsible for the projects as a whole, he said.
Kost recommended CIOs do a candid assessment of the governance structure — almost an audit — before a project even begins. This will enable them to work with their chief executive to determine whether they understand the value of the undertaking.
"IT is relatively easy, but is it what's going to drive the success or failure of a project?" Kost said. "Unfortunately, you don't get to fix that. It's above your pay grade, with all due respect. So, who will?"