'Govhacks' survey points to crucial role for technology in government
A 'Govhacks' survey from Accenture revealed the need for technology in government innovation.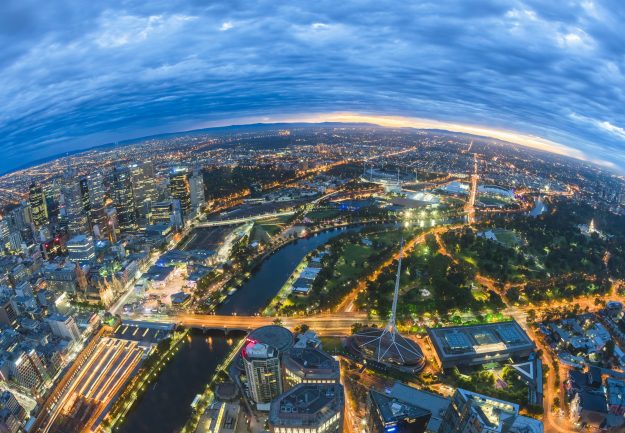 A new survey from Accenture's public sector division frames technology as the future of government services across every sector, from health care and education to transportation and public safety.
The "Govhacks" survey, released last month, asked residents of 10 large cities — 500 in each — to name "one thing" their government could do to help improve their life or save time. The aim was to find shortcuts or innovations that officials could develop to solve daily problems across metropolitan areas. The most common thread between the answer was technology, ranging in applications from improved government websites to the greater adoption of internet-connected devices in municipal services.
Some of the most popular suggestions for Govhacks were increasingly common endeavors among the more ambitious city officials in the civic tech space — increased access to digital government services, online voting and mobile-app vehicle and driver's license renewal. The survey only polled people in cities, but it's applicable to government officials at the state and county level as well, said Ryan Oakes, Accenture's public sector lead in North America.
"As we think about the pace of change thats happening around the country thats enabled by technology, one of the things we're trying to do its tap into a real-time connection with constituents around the country in terms of what they want," Oakes said.
Each city — Atlanta, Austin, Columbus, Detroit, Los Angeles, Miami, New York, San Francisco, Seattle and Washington — had a specific report commissioned by McGuire Research, which conducted the polling for Accenture.
Respondents from New York City suggested improvements in public transportation at double the national average of two percent — understandable, because of New York's ongoing subway crisis. Five percent of those polled in Detroit raised the issue of infrastructure, more than in any other city — a March report revealed just 20 percent of the city's roads are in "good" condition. The technical angle — whether its cameras that speed up traffic by photographing license plates at toll roads and charge the fee to an associated bank account, or promoting environmental awareness by having a card that offers points for recycling or taking public transit to reduce taxes — is consistently present in the solutions, Oakes said.
In Austin, more than one-third of all respondents suggested improvements in digital accessibility, well above the national average. The most common solution proposed was a an app connected to a database that all government agencies and constituents could access easily. Constituents in San Francisco suggested apps to report sidewalk hazards or faulty streetlights, apps to help with retirement planning and apps to search for government jobs — one resident in Columbus said his ideal Govhack would be "an app for everything."
Not every revolved around a cell phone, however. In Miami, suggestions included raising awareness for local nonprofits and storing supplies for hurricanes in government buildings, so that constituents could access them in one central location. Seattle residents suggested tolls for bike-lane occupants, while D.C. residents said streamlining the DMV would make their lives easier.
Citizens expect the same level of digital interaction from government as they do from any other industry, Oakes said, which means simple, streamlined and modern access to civic services. The results of the survey should be a sign to public servants who might be cautious of going digital — you're falling behind.
"You can play on the edge of these processes all you want, but at the end of the day if they stay in their siloes and just do small, incremental improvements," Oakes said, "then we're not really taking advantage of the opportunity … to make services more consumable.