Govern for America hopes first cohort spurs interest in government work
The national fellowship program is striving to rebrand careers in state and local government as a challenging and meaningful adventure.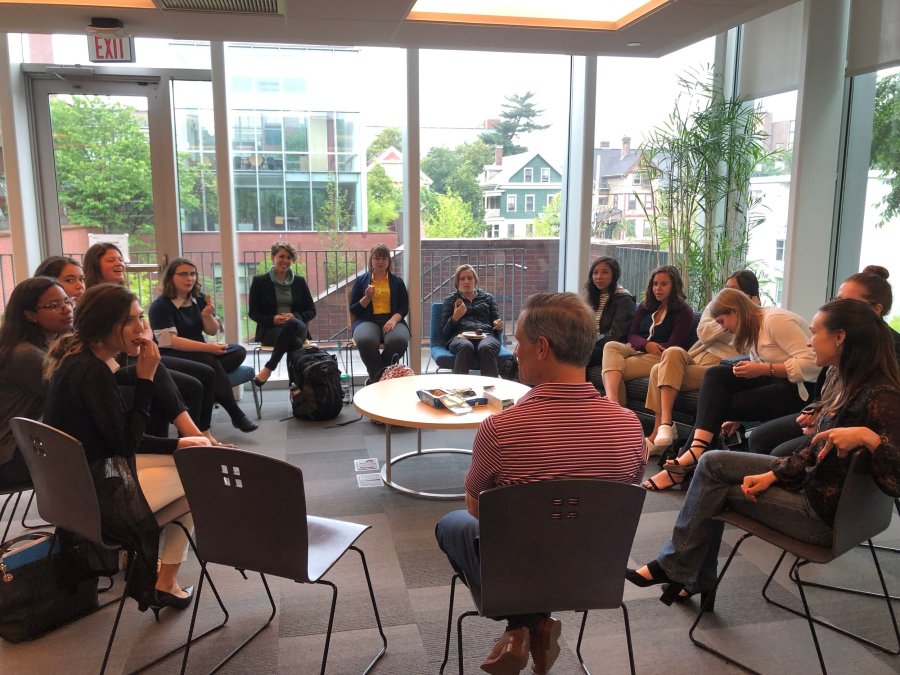 A national fellowship program intended to build a pipeline of fresh talent for state and local government agencies is preparing to accept a new round of applications as its first cohort of fellows begins work.
Govern for America's inaugural group of fellows, who were placed in state and local governments in June, is made up of 15 recent college graduates. The group says they come from diverse academic backgrounds, including practical subjects such as public policy, computer science and public health, but also fields that are not typically considered pathways to government work, like comparative literature.
They enter two-year positions in education, corrections and human services agencies inside the state governments of Louisiana, Connecticut and Rhode Island, as well as Allegheny County, Pennsylvania. Govern for America CEO Octavia Abell told StateScoop the initial reviews of the work the fellows have been doing are positive and that already they're working on important projects inside government offices that were eager for extra help.
"We're starting to see some really cool artifacts of fellows embedding in their teams," said Abell, a former director at the Rhode Island Office of Innovation. "[The idea was] not to create new roles … but because they're hired directly, they're actually doing mission-critical work. That's been really powerful and exciting to see."
Each fellow is working on a different project. At the Louisiana Department of Education, Van Ngyuen is developing strategies to more equitably support students with disabilities. In the Connecticut Department of Transportation, Eusebio Salinas is helping to build an organization-wide succession plan that addresses an anticipated generational shift in the government's workforce.
Abell said Govern for America will double the size of its second cohort, applications for which opened last month, to 30 fellows.
Her organization has also adjusted the language it uses to recruit potential fellows to be less "service oriented" and more about marketing government as a platform that young people can use to build their skills and take on big challenges like opioid abuse, criminal justice reform, health care or education.
"They can address transformative problems at scale in a way most other people can't do in other sectors and environments," Abell said. "Sometimes rewriting a [regulation] or changing language in a rulebook for how we work with women are incarcerated can be transformative for those peoples' lives. Sometimes it's incremental changes that can be really powerful."
Ten of the current crop of fellows are working for Louisiana, where Byron Decoteau, director of the Louisiana State Civil Service, said he took special care to ensure agencies hired fellows at pay rates that could be shifted into classified job roles after the program expired.
It's important for governments to maintain job classification systems and other organizational structures that are amenable to these types of programs, Decoteau said, noting that he believes Louisiana's pay structure and job classifications are fairly progressive. Many other states haven't updated their job classifications in years, making it difficult for them to effectively hire for positions that involve newer technologies or for workers to view government as a viable career option when the promotion paths laid out by those organizations are outdated.
Decoteau said the agencies appear to be pleased with their fellows' work so far, but that ultimately, his hopes rest with how the fellows end up feeling about government work. He wants them to tell their friends to consider public service and help government shed its stodgy reputation.
"This is a really good idea to bring recent grads in and give them an opportunity to experience state government in action," he said. "Maybe they can inspire others to view state government differently."