Georgia's 'chief cloud officer' role could become a fixture in state government
Dmitry Kagansky, Georgia's first chief cloud officer, could soon see counterparts appear in other states, said CIO Shawnzia Thomas.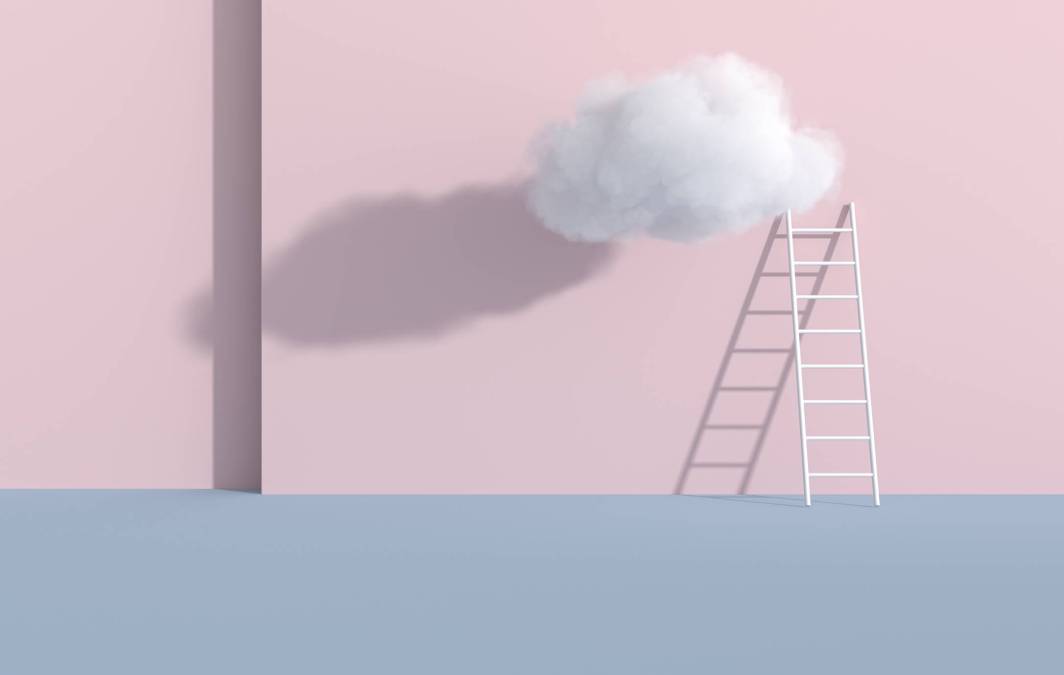 Georgia Chief Information Officer Shawnzia Thomas believes her agency's hiring a chief cloud officer marks a first in state government that other states' technology divisions may soon replicate, she said in an interview with StateScoop.
The Georgia Technology Authority hired Dmitry Kagansky, a former Amazon Web Services consultant, as its first chief cloud officer last month. Kagansky has worked for at least nine tech companies over the past two decades, including the Ask Jeeves search engine and Quest Software Public Sector. At AWS, his role included helping Georgia state agencies migrate their services to the cloud.
Thomas, a longtime state employee whom Gov. Brian Kemp named as CIO in June, said the agency decided to create the new role after she realized there was no cloud subject matter expert on hand.
"I got my directions from the governor to move away from on-prem to the cloud," Thomas said. "I didn't find we had a SME for the cloud here, so that's when I started looking for a SME."
Shawnzia said that in conversations with her colleagues from other states, she learned the cloud chief role may be unique to Georgia. She also found that others are interested in creating a similar position, given the rise of cloud services in government over the past several years. She advised her fellow CIOs to "get someone who has experience, true experience of moving agencies to the cloud, and that they're not just talking about it."
Kagansky's experience at AWS included four-and-a-half years working with Georgia state agencies, including its Department of Revenue.
"One of the things I always wanted to do with a lot of these agencies, especially in my home state, was you look and say, 'They could be doing it differently, they could be doing it better,'" he said. "And Shawnzia and others said, well, let's go ahead and do it."
Only a month into his role working directly for state government, Kagansky said he's still evaluating which agencies will move to the cloud and when, but that he hopes to announce a plan by the end of the quarter.
"A lot of it's going to be driven by timing of things like hardware refreshes, software updates," he said. "As agencies are looking to upgrade their environments, the question we'll be asking is, 'Are you looking at the cloud? If not, why not?' And let's just sit down and start running through the numbers. A lot of it is just a math problem."
One of the biggest draws of cloud computing — its ability to scale based on demand — will be a major factor in that equation, Kagansky said. While cloud has gained acceptance within state government in recent years, particularly with the advent of standards like FedRAMP and StateRAMP, Kagansky said agencies are most concerned about the security of cloud environments.
"There's a lot of misconceptions," he said. "There are people who think the cloud is more secure. There are people who think the cloud is less secure. But the reality is that it's as secure as the effort you put into it. With the cloud you do get a larger toolset but you do need to understand how to use it, when to use it. You get a lot more flexibility, but that's also at a cost."
The learning curve for cloud's expanded toolset can be daunting, which is part of why the new role was created, Kagansky said. His early days as a Georgia official have been spent partly in conversation with Chief Information Security Officer David Allen to develop a way to "programmatically put security in into environments before agencies even come in."
"Our long-term model is to give any agency that wants it as wide open an environment as they need to do their job, but security's going to come first and foremost," he said. "It's important for them to understand how to secure their data. We're there to help them with it and we're there to help them secure the environment. We are looking to be those consultants and advisers to them, but at the very top level, they've got the ultimate responsibility for securing that data and using us to help them with that."