State CIOs share early use cases for generative AI
State CIOs from around the country shared with StateScoop their earliest use cases of generative artificial intelligence tools.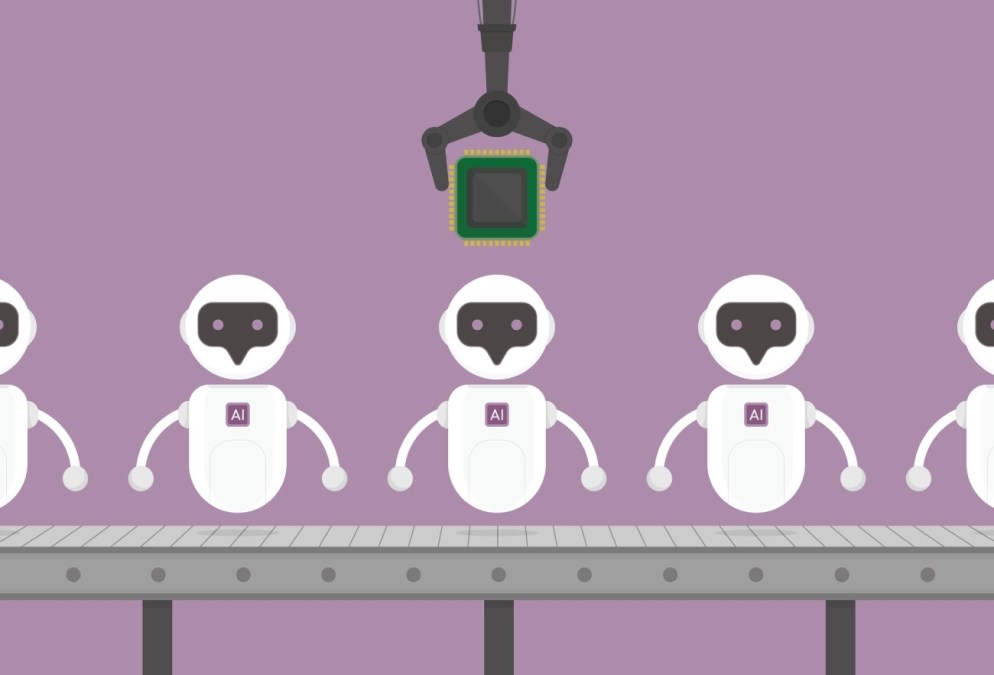 At the National Association of State Chief Information Officers' annual conference in Minneapolis this week, state CIOs from around the country shared with StateScoop some of their earliest use cases of generative artificial intelligence.
States vary in their readiness to begin using generative AI. Some state CIOs said they're too busy updating their outdated enterprise IT systems to even begin thinking about adoption. Others said they're excited to begin using generative AI once they get better policies enacted or after their task forces issue reports.
But some states are already modestly employing generative AI to automate repetitive tasks and speed along projects.
Colorado deputy CIO Julia Richman said during a conference panel discussion that her state already has three use cases, including cataloging databases and identifying their owners, downloading and reposting PDFs in more-accessible formats and converting outdated computer code to current programming languages.
Utah CIO Alan Fuller said his state's transportation department is using generative AI to automate parts of its process for purchasing rights of way, a tedious process that he said involves repetitively describing plots of land. More use cases are next, he said.
"We want to use generative AI to create a conversational [user interface]," Fuller said.
Georgia CIO Shawnzia Thomas told StateScoop her state is scraping legislative data "to make sure lawmakers and citizens can find those bills quicker and easier, make sure they can understand what's coming down the pike." She said the state's planning and budget office is also using it to tally security and IT spending.
"Sometimes security is embedded into other functions in other agencies and we can't tell," Thomas said. "So we want to make sure we know that. We also want to make sure we know how much we're spending on technology alone throughout Georgia."
South Dakota Chief Technology Officer Pat Snow said generative AI is great for tasks like monitoring new legislation to understand how it will affect agencies' operations, tax implications and new requirements.
"That takes hundreds and hundreds of man hours to execute that," Snow said. "You can automate that and apply an AI natural language entity to that and apply that summary as sort of a first step in that analysis process."
When asked if he was worried about the AI missing something, Snow said he's not.
"You can be confident it's going to be way better than the human process," he said. "We can't hold AI to a higher standard than the current process. If it's better than your current process and it misses something, it's still better than what you have."
Framework first
North Carolina CIO Jim Weaver said he's eager to begin using generative AI, but only after the state builds a more comprehensive "framework."
"Our bigger concern is not necessarily generative AI in the broad sense — it's more about OpenAI, because of concerns with lawsuits, the protection of intellectual property," Weaver said. "I'm very encouraged from hearing from our vendor partners [at the NASCIO conference] about the number of service offerings that are coming where we can bring generative AI capabilities back into our enterprise. And then we can unleash that powerful tool for the betterment of our businesses."
New Hampshire CIO Denis Goulet said he's using it to augment the state's human resources functions, like writing effective job descriptions for unfilled positions. He said his office is trying to lead by example to show agencies how they should adopt the technology and that they are adopting.
"We're really focused on how do we govern that well so that we're continuing to improve our services but not doing the wrong things," he said.
Nikhil Deshpande, Georgia's chief digital officer and chief AI officer, said he uses it to help him generate ideas, craft emails and streamline research when planning projects, such as an AI summit the state is planning to host in December.
"I use it to ideate, I use it to do so many of the tasks I previously have spent so much more time," he said. "It gives you a starting point. Earlier I would have had to do a bunch of research, check what else summits have done and this gives me a really good starting point where it already has saved me probably a couple of hours."
'New and amplified risk'
California CIO Liana Bailey-Crimmins said her state is 30 days away from publishing a report Gov. Gavin Newsom ordered last month.
"We are going to be working with several industry leaders, academia, to make sure that the draft report is comprehensive," she said.
Bailey-Crimmins said her office is also planning early next year to publish procurement guidelines for generative AI and create a "sandbox" for agencies to test new technologies in a controlled environment.
"From a security perspective, generative AI brings forth not only traditional AI type of risk but could also bring new and amplified risk, so making sure we have the right terms and conditions to hold any vendor we're working with accountable," she said.
Nevada CIO Timothy Galluzi said he's pursuing generative AI with "cautious optimism," drafting policies and planning soon to hold a workshop to educate other agencies on its use.
"As CIO, one of my biggest charges is to ensure that data and systems the Nevada taxpayers have entrusted me with are protected," he said. "And that's why when we start looking at generative AI, we need to be very cognizant of how are we feeding these large language models, what data do they have access to, what's the level of sensitivity on that data? And so our first step is to establish clear governance on it."