Free Wi-Fi rolled out to 40,000 Fort Worth residents
Using existing wired internet, Fort Worth has boosted free Wi-Fi access to residents in five underserved neighborhoods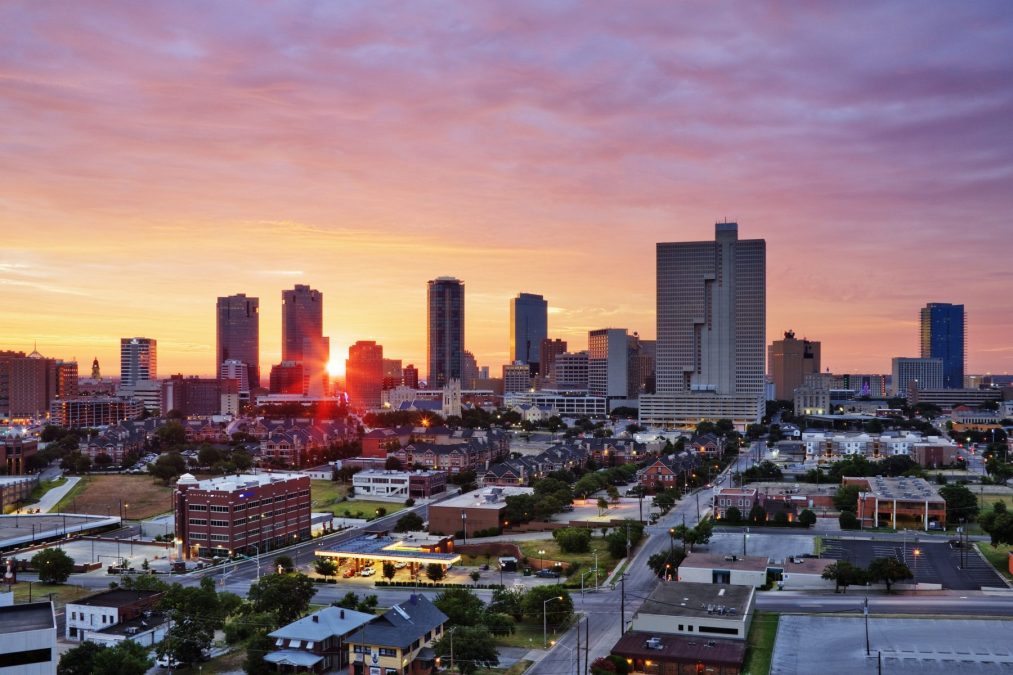 Fort Worth, Texas, is significantly expanding its free Wi-Fi network to residents with limited connectivity.
The wireless initiative, launching Tuesday, will provide free internet access to about 40,000 residents located in five historically underserved neighborhoods. The rollout is the culmination of 18 months of planning and collaboration between city agencies, local school districts, neighborhood associations and tech companies Cisco and Presidio, said Kevin Gunn, Fort Worth's chief technology officer.
During the early days of the COVID-19 pandemic, newly created digital services and aid programs for families and small businesses didn't get the response that the city expected, Gunn said. After some investigation, the team realized that there were some areas of the city which didn't have reliable internet access, and therefore didn't know about the electronic services available to them.
To solve this, Gunn and his colleagues had the idea of taking the existing free public Wi-Fi offered in community centers and libraries and extending it into surrounding neighborhoods, allowing residents to access the internet from their homes.
"We wanted it to be simple and easy to use, not require a technician to go out and install equipment in your home," Gunn said. "We took the wired internet access that we have coming into those buildings, and then used radio technology to extend it out to the street level."
Over one hundred weatherproofed Cisco access points have been installed onto utility poles in the five Fort Worth neighborhoods benefitting from the program. Gary DePreta, Cisco's area vice president for its state, local and education business, said this set-up can be replicated in other towns and cities.
"We're really proud of the partnership that we've developed with Cisco," said Gunn. "We couldn't have done this on our own. While we are technologists, we're not engineers. We're used to operating networks, not building them. We really needed the expertise of a company like Cisco to come in and help us make this vision a reality."
The project was not all smooth sailing, however, said Gunn. Procuring the right equipment, sourcing labor and getting trucks with buckets to mount the equipment on utility poles, were all challenges during the pandemic, he said. He added that ice storms that struck Texas in February 2021 impeded progress, as did the discovery of a red tail hawk nest on the ledge of a water tower where the city planned to mount essential equipment.
"The red tail hawk is a protected species, so we had to wait for the chicks to hatch and be fledged out of the nest before we could proceed," Gunn said.
"The technology was not the difficult part of this project," DePreta said. Building "a coalition of the willing" and getting buy-in from the local community as well as city officials took a lot of effort, and Gunn's leadership in this process was essential, DePreta said.
The internet access that Fort Worth residents now have in their homes isn't super-fast, but is more than capable of supporting virtual learning and health appointments, Gunn said. The network is also outfitted with content filters, though Gunn said the city is not harvesting the personal data of users who connect to the free Wi-Fi server.
The city has spent around $5.5 million on deployment and operating costs. The equipment was initially purchased using money from the 2020 CARES Act, Gunn said, while funds from the American Rescue plan were used to cover capital investment and operating costs.
While the city is investing long-term fiber optic deployment, the neighborhood Wi-Fi initiative is an effective short-term solution for people who need access now, Gunn said.
"Hopefully, we can replace the wireless technology with wired technology and the higher bandwidth that comes along with that," he said. "But in the interim, this is a more than workable solution that has allowed us to rapidly deploy in these communities that were underserved."