Fort Bend County, Texas, takes pride in homegrown mobile app
Developing the app in-house allows the county to quickly add new features, said Chief Information Officer Robyn Doughtie.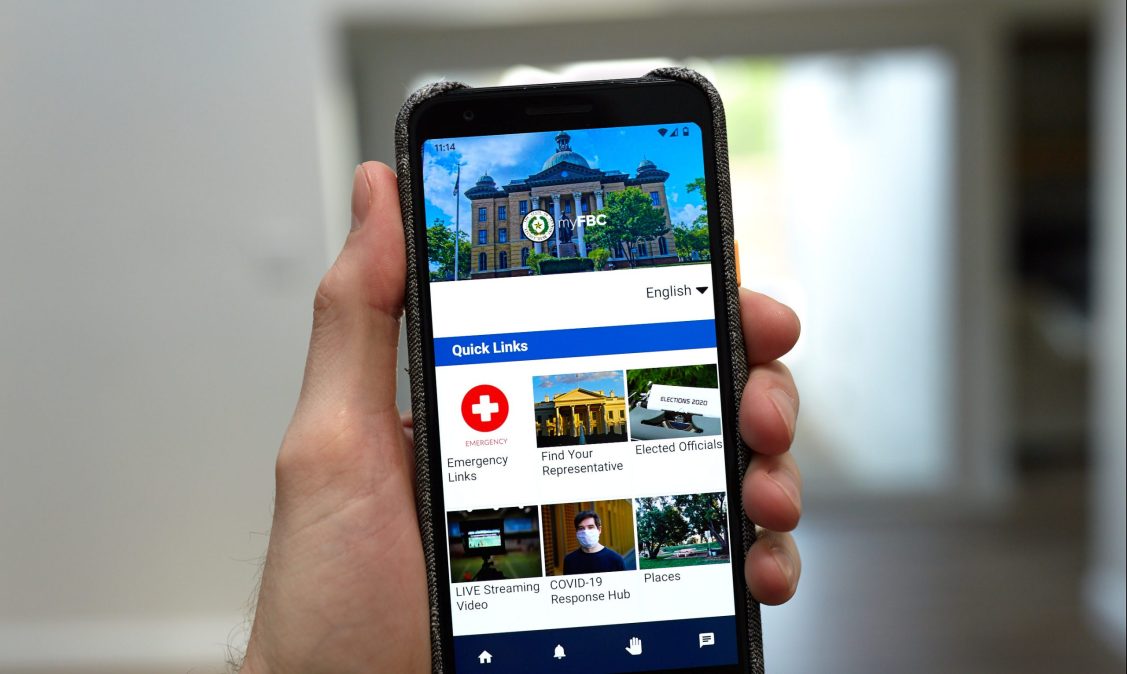 Residents of Fort Bend County, Texas, can now file taxes, message county officials and receive emergency updates through a new mobile app that was built entirely by the county's IT staff.
The new app, called MyFBC, launched this week as the Houston-area county's latest initiative to meet an increased demand from the public for information that arose during the pandemic, said county Chief Information Officer Robyn Doughtie.
In addition to taxes and messaging, the app also allows residents of to request public records, send agencies documents and view local COVID-19 data. It's available on Apple and Android app stores and users can opt in to notifications for weather, traffic and other city events, like where to find a polling place.
But additional features can be added cheaply, Doughtie said, because she and her team of analysts, developers and testers don't have to wait for a vendor to do it for them. It's rewarding, Doughtie said, to add a feature on the app requested by a resident — like a traffic-monitoring feature for residents who constantly call into the city to ask about traffic in certain neighborhoods.
"That's something we're really proud of, that we own it. A lot of times you'll see an app and a company name associated with it, but for this one, it was developed by Fort Bend County," Doughtie said. "It did make it more cost effective in the long and short term."
The app was conceived by Fort Bend County Judge KP George, who Doughtie said almost immediately realized after taking office in January 2019 that the 860,000-person county needed a more robust two-way communication platform. The app was built in phases by Doughtie's team, she said, with input from county commissioners as to which digital services should be implemented first.
One feature that Doughtie is especially proud of, she said, is a chat feature that enables George — and, eventually, other county officials — to "go online" to answers residents' questions via text in real time. All 3,200 county employees will use the app as well, she said.
The COVID-19 pandemic drove demand for more government transparency, Doughtie said.
"Demand has been driven because we have a need to communicate to folks," she said. "Where can I get a vaccine, what are the vaccine hours, what vaccines are available, how many people have been vaccinated, how many people haven't and how many COVID-19 positive cases are there? A lot of people are interested in that information whether they're a resident or somebody trying to make a decision about what they should or shouldn't do. That's just for vaccines during a pandemic."