Florida man arrested for tampering with governor's voter registration
An alteration to Gov. Ron DeSantis' address was not a hack of Florida's voter database, but does show what can be done using publicly available information.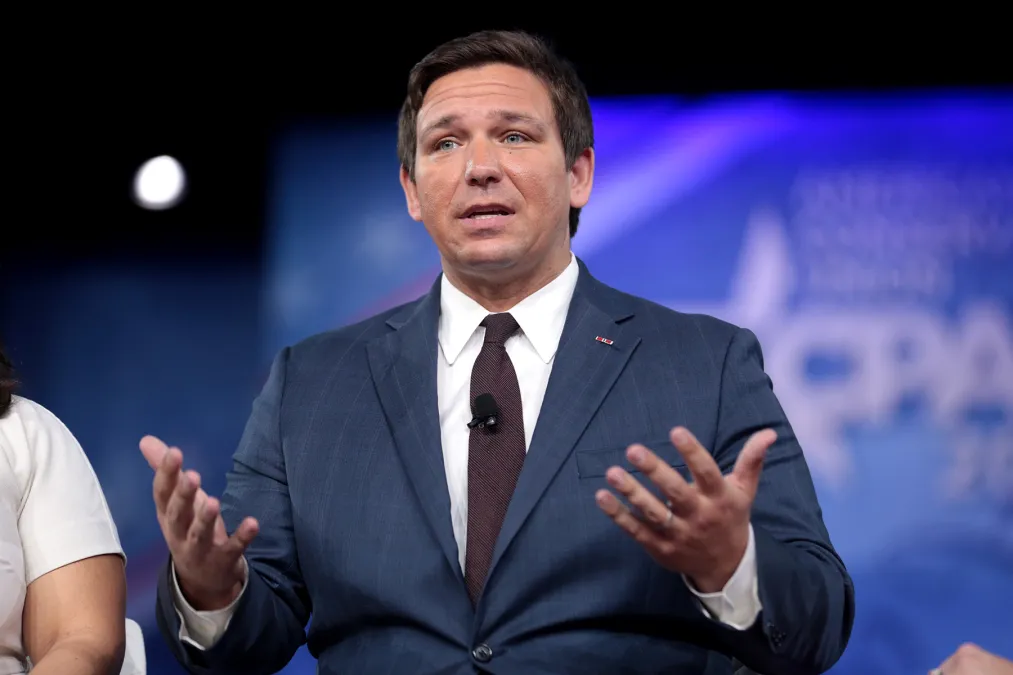 A 20-year-old man from Naples, Florida, was arrested Tuesday for allegedly tampering with the voter registration information of Gov. Ron DeSantis, police said.
The tampering was detected when DeSantis went to vote in Tallahassee, but was told that the address he presented upon checking in at his polling place did not match the one on file in Florida's statewide voter registration database. He was also informed it had been recently changed by an unknown user to an address in West Palm Beach, where the governor does not maintain a residence.
Officials were quickly led to the Naples man, Steven Anthony Guevara, after the Florida Department of Law Enforcement obtained the IP address that was used to alter DeSantis' home address, according to WBBH-TV, which first reported Guevara's arrest.
According to a report from the Collier County Sheriff's Department, investigators found the IP address is administered by Comcast and tracked it to the Naples home where Guevara was residing. An on-scene review of Guevara's computer found Google search logs for "Florida governor," as well as browser histories including dos.myflorida.com, a state government website where users can update their voter registrations, and DeSantis' Wikipedia page. Guevara is being held with a bail of $5,000.
But while Guevara's alleged actions would appear an attempt to mess with the registration of a high-profile voter, they should not be construed as a breach of Florida's voter registration system, said cybersecurity researcher Jack Cable.
"This is not a hack, but rather a rare case of tampering where the individual appears to have used personal information of the Governor in order to change his voter registration record," Cable wrote StateScoop in an email. "Most voter information is public, and other information used by the individual may have been obtained from past corporate data breaches. Despite this isolated incident, our country's voting processes remain secure."
Florida's online voter registration site requires users to enter several pieces of personal identifying information, including names and dates of birth, and also driver's license numbers and Social Security numbers, unless Floridians don't have those specific records.
But deciphering a driver's license number in Florida may easier than in other states. According to Joseph Lorenzo Hall, a longtime privacy researcher and a senior vice president at the nonprofit Internet Society, Florida is one of a handful of states that determines driver's license numbers based on a person's full name, gender and date of birth.
"I suspect that is what this person used to generate a 'secret' driver's license number," Hall wrote StateScoop in an email. "In practice, changes to voter registration records should involve some sort of verification of a secret that only the voter could have, for example a PIN number sent in a piece of postal mail to their residential address."
According to the Florida Department of State, DeSantis' erroneous voter registration was corrected on-site Monday, allowing the governor to vote.
Sean Lyngaas contributed reporting.