FDNY replaced its 45-year-old computer system
Officials said the new platform is more reliable and has new features that make it easier to respond to changes in the environment.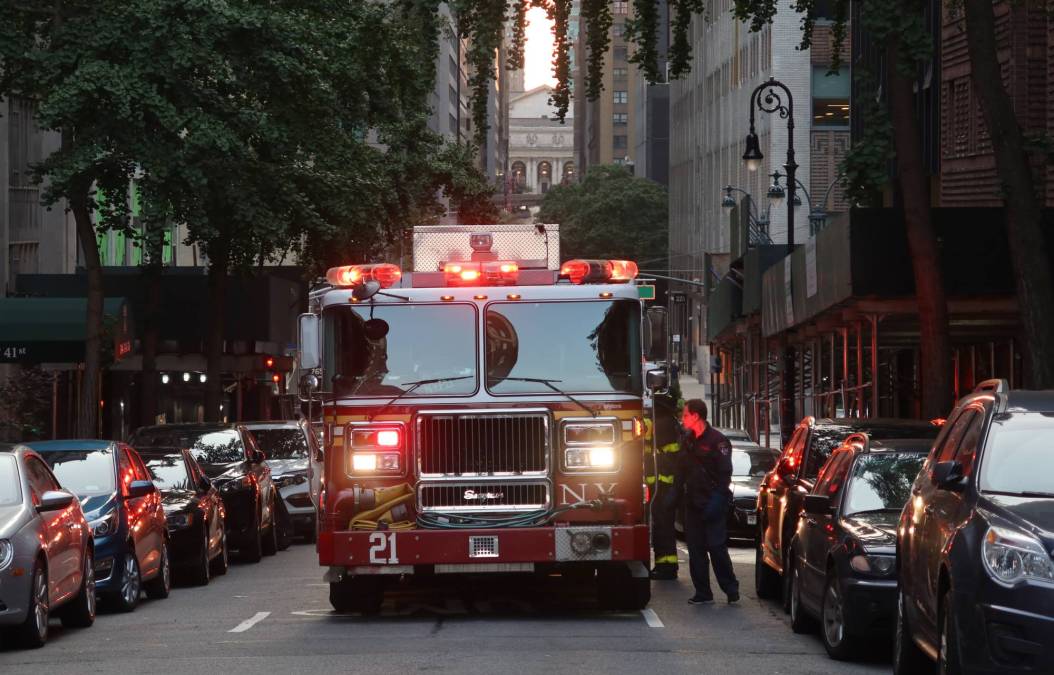 The New York City Fire Department retired a 45-year-old computer aided dispatch system last week, following a four-year project to develop a modern platform that officials said is more reliable and has new functionality to help keep the city's residents safe.
FDNY Deputy Commissioner JonPaul Augier said the department launched the new FireCAD system at 3:43 a.m. on Aug. 2, a Monday, when call volume is generally low. The new $22 million system, developed by Accenture, replaced a legacy CAD platform called STARFIRE.
"It was only so far that we could stretch the technology that STARFIRE was built on in '77 to meet today's needs," Augier said. "We could only bolt on so many things to that application before it starts slowing down, before it starts to freeze, before you have a crash here and there, you have to do a warm start, and these are things that impact how quickly we can process emergencies and get units on the ground."
Among FireCAD's host of new features, greater reliability was considered the most important from the earliest stages of planning, Augier said. In its prime, STARFIRE was 99.9% reliable, he said, which equates to less than nine hours of downtime per year. FireCAD was built to have just 52 minutes of downtime per year, pushing its reliability to 99.99%, according to FDNY.
A key requirement of the project was to include an intuitive interface, which reduces the need for extensive training and makes it easier to deploy resources to fires, medical emergencies or chemical, biological or radioactive hazards, Augier said.
"The look and the feel is a lot softer on the eyes than the old black screen and green text that you might have seen in a 'WarGames' movie," he said.
But the interface upgrade goes beyond aesthetics — the simplification of processes and making relevant data available to dispatchers can shave critical seconds off response times and reduce the likelihood of mistakes. Officials reviewing a 2018 incident in Hawaii in which emergency personnel accidentally sent a false alert warning of an incoming missile found that the incident was partly the result of a confusing interface.
The New York City Fire Department's new system also has a more robust development environment, with ways to test and stage new security patches or features before pushing them live onto the platform. Changes to the old platform required a time-consuming coding process, Augier said.
FireCAD also has an administrative interface, he said, that allows dispatch supervisors to quickly and independently make changes. These can be as major as creating "temporary response zones" that can affect the entire city's response matrix, such as during a major event like a marathon or terrorist attack, he said.
So far the system is working with just a few minor bugs, and Augier estimated that Accenture's work on the project may be approved within a month. He credited the project's success to a planning and development cycle that included dispatchers even before procurement began in 2017.
"We've dubbed it a CAD system that was for dispatchers, by dispatchers," Augier said. "We didn't just sit them down prior to the procurement and gather the requirements and hand off a stack of requirements to a [business analyst] group and just say yeah go explain this to a technologist. Dispatchers and their training unit were involved for the entire build for the last few years."
Service for next-generation 911, an upcoming IP-based emergency response platform, isn't yet live, but FireCAD was designed to be compatible with it, too.
Augier told StateScoop that as a third-generation New York firefighter, he can see clearly how more sophisticated systems are needed to support an increasingly complex job. In the 1930s, he said, his grandfather responded to fires only and at the call of a bell — no information was needed beyond the fire's location. In the 1960s, his father took directions from a citywide intercom system that had been developed to relay more information — exact addresses and which fire company was to respond.
"As those roles and responsibilities and emergencies started to grow, it becomes more and more complicated for dispatchers to manage all of these resources," Augier said. "The department has really evolved into an all-hazards response agency. We're like a life safety agency, as opposed to we just go to fires. Our response matrix is very complex and very dynamic."