FCC still can't agree on when to distribute broadband funding
As FCC Chairman Ajit Pai pushes to distribute $16 billion to underserved regions, Commissioner Jessica Rosenworcel and other Democrats argue that more accurate data is needed first.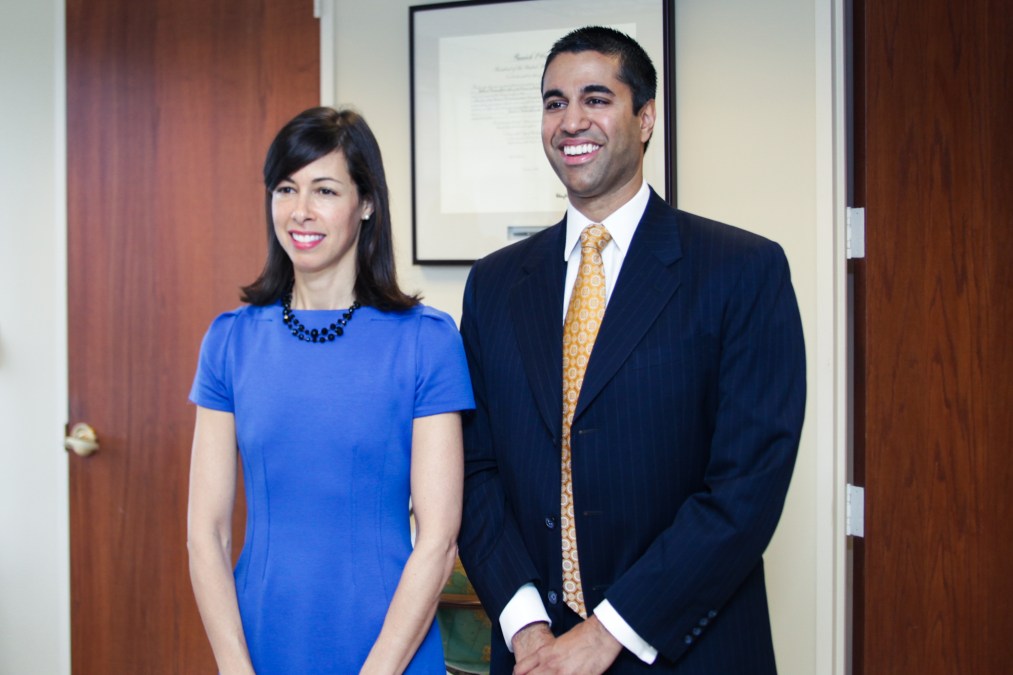 The Federal Communications Commission will vote on implementing a new, more accurate data collection method at its public meeting on July 16, but along party lines, the commissioners still disagree on whether to disperse billions of dollars based on inaccurate coverage data upon the agency's Rural Digital Opportunity Fund auction in October.
At a Senate Commerce Committee oversight hearing on Wednesday, the agency's two most vocal commissioners, Jessica Rosenworcel and Chairman Ajit Pai, once again sparred over whether to collect more accurate data before dispersing $16 billion as part of the RDOF.
"The problem is that one week before the [presidential] election, we are poised to give out $16 billion based on maps that we know are wrong. That's 80% of funds for the next 10 years we have," said Rosenworcel, one of two Democrats on the five-member committee. "I think we have to reserve far more of those funds for a time when our maps are correct and accurate."
Rosenworcel said that the FCC should act quickly to invest in broadband infrastructure, but reconsider distributing all of the $16 billion — nearly 80 percent of the total $20.4 billion to be distributed through the auction — before collecting more accurate coverage data, which the FCC is now required by law to do. Pai countered by arguing that the $16 billion will only be dispersed to places around the country that are known to be entirely unserved and won't necessarily benefit from more accurate data.
"For those millions of Americans who are on the wrong side of the digital divide who we know are on the wrong side of the digital divide, it is not adequate for me to say they should be denied digital opportunity for months, or possibly years, while we figure out mapping in partially served areas," Pai said.
The onset of the coronavirus pandemic, which has caused millions of people to rely on home internet connections and exacerbated the digital divide over the last several months, also played into the concerns of policymakers who worried that any changes to the RDOF plan would leave Americans who need internet stranded for even longer. A spokesperson for Senate Commerce Chairman Roger Wicker, R-Miss., said the senator doesn't want to make changes to the auction before October for fear of delaying much-needed broadband funding.
But some Democratic senators, like Brian Schatz of Hawaii, said agreed with Rosenworcel's push for more accurate data before delivering funding. When Schatz quizzed Pai on how inaccurate the FCC's broadband data is, Pai said he wasn't sure.
"You don't know what the error rate is," Schatz told Pai. "We're asking you to get better fidelity on what the error rate is, and the basic point Commissioner Rosenworcel is making is measure twice, cut once. That this is a significant investment, and that maybe it's not 80 percent, maybe it's something less than that, but it's certainly a significant chunk, and it's certainly an incomplete picture as we deploy billions and billions of dollars."