Facial-recognition ban in Cambridge, Mass., marks a trend
Absent federal regulations on government's use of facial recognition, more states and localities are coming up with their own rules and prohibitions.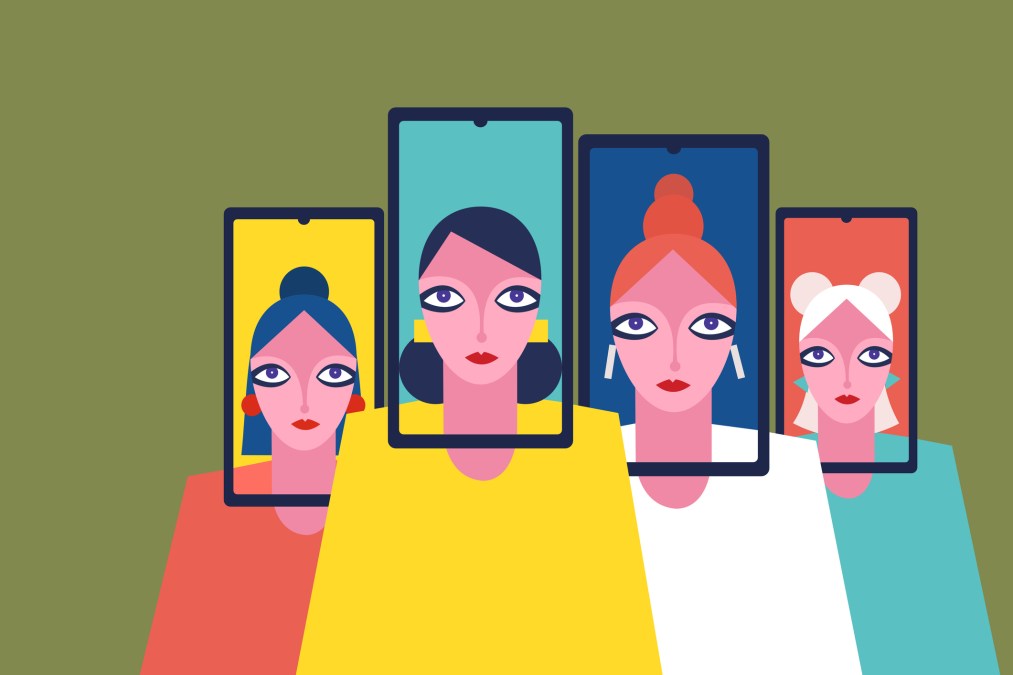 As Congress debates whether to declare a national moratorium on government use of facial recognition, a growing cohort of communities in Massachusetts are taking steps to regulate the technology themselves.
Cambridge, Massachusetts, on Tuesday became the third Boston suburb to prohibit public use of the biometric technology, following Somerville and Brookline, which passed ordinances in 2019. (A fourth Massachusetts city, Northampton, also implemented a ban last year.) The laws vary slightly in language, according to Kade Crockford, a director of the American Civil Liberties Union Massachusetts, but all prevent city agencies from using facial-recognition technology or data.
Crockford, who in June helped launch the ACLU's "Press Pause on Face Surveillance" campaign to ban the commonwealth's use of facial recognition, told StateScoop Massachusetts is a logical East Coast-counterpart to a parallel effort underway to ban the technology in the San Francisco Bay Area, another tech-friendly region that has seen the cities of San Francisco, Oakland and Berkeley enact government-use bans.
"It's significant that two of the urban areas to prohibit the municipal use of this technology, before anybody else in the world, are two of the most important places for our tech industry," she said. "I don't think it's a huge surprise that people, again, who build these technologies are saying 'I don't want this used on me and my family in my community.'"
While Boston has experimented with facial recognition systems in the past, current police commissioner William Gross has said the technology isn't ready yet, and a spokesperson from the Boston Police Department confirmed to StateScoop the city doesn't use it.
On the state level, Crockford and other activists helped author a bill, currently awaiting a vote in the Joint Committee on the Judiciary, that would place a moratorium on facial recognition and other biometric surveillance tools, like gait recognition. Massachusetts Gov. Charlie Baker has said he will defer to the federal government on regulating facial recognition, but if the bill passes, it would make Massachusetts the fourth state to ban law enforcement's use of facial recognition, behind California, New Hampshire and Oregon. Illinois, Washington and Texas have also regulated the technology.
Despite reaching bipartisan consensus last May on the need for regulation, Congress has not actually passed any regulation yet, leading some facial-recognition vendors to fear a potential patchwork of 50 different facial recognition laws in 50 states. Other pro-technology groups, like the Information Technology and Innovation Foundation, have testified that "even narrow bans can have unintended consequences, given the widespread integration of facial recognition technology in many products and services." Crockford said she has no sympathy for that argument, which could result in higher compliance costs for manufacturers needing to tailor products to meet state-specific regulations.
"That's an argument that the companies make in a very transparently dishonest way," Crockford said. "Democracy is messy. An authoritarian society is very clean and simple. The rules get made by a handful of people at the top and everybody else has to live with it. That's not how we do business in the United States."
Because the technology is here to stay in the commercial sector, however, Crockford said the worst thing for opponents of the technology would be for federal legislation to limit how states and municipalities can regulate their own use of facial recognition.
"It's really important that whatever comes out of D.C., if anything comes out of D.C., doesn't preempt state and local government from protecting their communities the way that they see fit," Crockford said. "What's really critical is that Congress doesn't try to interfere with what we're doing."
Nonetheless, federal legislation could be on its way. In a House Oversight and Government Reform Committee hearing on Wednesday to assess the development of facial recognition for commercial use, Rep. Carolyn B. Maloney, D-N.Y., said the committee will be introducing and marking up "common sense" regulation on facial recognition in the very near future. Maloney characterized the technology as "not ready for prime time," citing a NIST study released last month that showed inherent flaws across the biometric technology of 99 developers, a "majority of the industry."