The ADA needs an update for the digital era, but some states are ahead of the curve
As Congress weighs revising federal accessibility rules for digital services, a few states are already working on it.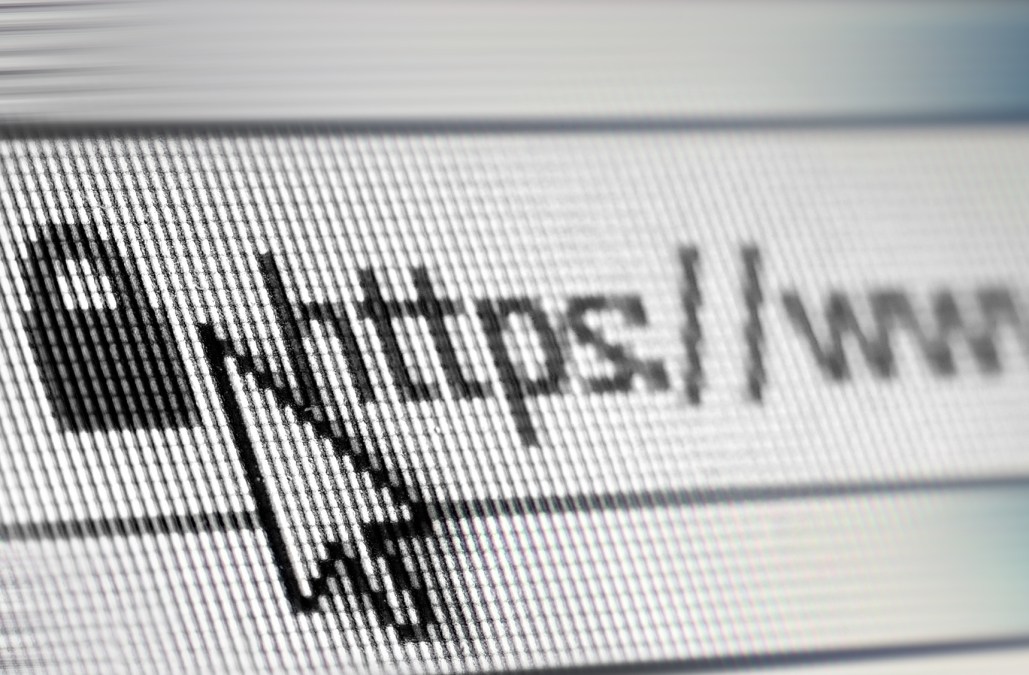 While digital services have become the bread and butter of most state and local IT departments over the last few years, accessibility often seems like an afterthought.
For the able-bodied, the digitization of these government benefits and services can make life easier and interactions with government services less grueling. But for those with low vision or blindness who use accessibility technologies such as screen-readers, the expectation of completing essential tasks entirely online can be a barrier to access when government websites aren't up to snuff.
Website accessibility is not a convenience — it's essential for low-vision or blind folks. And rectifying this digital shortcoming by making websites and services accessible might soon be mandated by upcoming federal legislation. Several states are already leading the charge on making these improvements, and two of them — Colorado and Maryland — shared with StateScoop how they're improving accessibility and why it matters.
The costs of inaccessibility
While the Americans with Disabilities Act lays out accessibility requirements related to physical sites, there is no explicit mandate for the accessibility of digital resources, such as websites, or their compatibility with screen readers.
Chris Danielsen, director of public relations for the National Federation of the Blind, told StateScoop that his organization believes the ADA is applicable to digital resources. A handful of federal Circuit Courts of Appeals have ruled in favor of this opinion. But others, Danielsen said, still contest the notion.
"There are courts that have supported that point of view, and then there are courts that support a kind of an in-between point of view where they say, 'Yes, if the online website is connected to something physical like events, the online website for for a restaurant or for a government office that also has physical locations or whatever, then it's covered by the ADA,'" Danielsen said.
In 2022, a record number of lawsuits related to website accessibility were filed, according to the the law firm Seyfarth Shaw. Plaintiffs last year filed a total of 3,225 federal suits related to website accessibility, a 12% increase from 2021.
Legislation could soon fill these contested gaps. Sen. Tammy Duckworth, D-Ill., introduced a bill last year called the Websites and Software Applications Accessibility Act, which would require employers, public entities and public accommodations that offer goods or services to have accessible websites even if they're only online.
Duckworth's office told StateScoop the senator plans to reintroduce the bill this year. And while this legislation would be beneficial to low-vision or blind folks, making a website accessible after it's already been built and launched can be costly.
Jonathan Lazar, director of the University of Maryland's Trace Research and Development Center, which researches barriers to technology access, said the costs of retrofitting a digital project with accessible features can cost as much as the project itself, whereas building in the accessible features might only cost 2% or 3% of the project.
And as states pour money into broadband too, Danielsen said, accessibility needs to be considered.
"We're living in a world where everything is increasingly expected to be done online," Danielsen said. "And it's not even always an option to not do it online anymore. And yet, a lot of these sites don't play well with screen readers, so in effect there's lots of digital divides in our society. But this is a big one as well. And it's just as serious for blind people as it is, for example, for people who don't have internet access."
Maryland Department of Disabilities
In efforts to get ahead of the potential federal requirement and bridge the digital divide, some states have passed their own accessibility laws and standards. Maryland, and its Nonvisual Access Clause, requires that any new or upgraded technology in the state have "equivalent access for effective use by both visual and nonvisual means."
John Brennan, Jr., deputy assistant secretary at the Maryland Department of Disabilities, said his department advocates for accessibility by ensuring state agency websites can be used by folks with visual impairments. Brennan's office audits websites for compliance with the NVA. He said the audits not only help them find fixes — like making PDFs accessible or ensuring videos have captioning — it helps correct problems with the state's website template, which most Maryland state agencies use.
MDOD also works with agencies to remediate accessibility issues and provides ongoing training to agency staff about accessible website development. This arm of advocacy extends beyond the state's borders. Brennan said Maryland is involved in a ​​digital accessibility workgroup led through the National Association of Chief Information Officers that discusses the challenges in each state around accessibility compliance.
"We discovered what Minnesota has on their site, and asked permission to be able to use that," Brennan said. "And so we try to engage as much as we can in accessibility with the accessibility leaders from other states to share ideas and really try to figure out how we can use those to bolster our own program."
Maryland's efforts also take into account the future of web development. Lori Berrong, the executive director of MDOD's Assistive Technology Program, said her department's collaboration with the NFB's Center of Excellence in Nonvisual Access allows it to engage with experts who specialize in accessibility of government websites, but also accessibility education.
"We have an internship program we run through our office," Berrong said. "And that person has the opportunity to intern with us for that semester, and they have the full experience of learning about what accessibility is and then learning how to evaluate websites, how to use a screen reader, how to write a web accessibility report in the standard that we use."
Cultivating the next generation of developers is important, Brennan said, because they've heard from the non-visual community in Maryland: Accessibility is a must in all sectors.
"People who are visually impaired need the same access to all the services the state might offer, at a level that is equal to their non-disabled peers," Brennan said. "And so that's really what we're shooting for."
Looking to AI
Colorado in February announced it would begin providing Aira, an app that connects low-vision and blind people to agents who can help them navigate inaccessible software or devices, free of charge.
Theresa Montano, an accessibility solutions architect at the Colorado Governor's Office of Information Technology who is fully blind, said the COVID-19 pandemic brought about changes that were especially challenging for visually disabled folks.
"Before COVID, we were in buildings sitting next to each other, and if there was a problem, someone who is low-vision or blind asks their neighbor. We don't have that anymore. We're all working remote," Montano said, adding that the software also helps with her day-to-day outside of the office. "So even me, I live alone. I don't have anybody to ask what's on my screen when my computer's down, or I don't even know my neighbors, so I wouldn't dare ask them. Aira, that's where that comes in handy."
Aira is available for all of Colorado's websites ending in colorado.gov or state.co.us, and the state's Technology Accessibility Program plans to make even more of the state's websites accessible, said Karen Pellegrin, a senior manager for the program.
In addition to web navigation, the Aira app can locate users via GPS and help them navigate physical spaces. Pellegrin said Aria is compatible with several parks, state colleges and workforce centers and the program is planning to add more locations.
Pellegrin said providing the app is only a temporary fix while more websites are updated, but the real goal is to change the culture in state government around accessibility.
"We've really created — and this is something that's really important — a culture around addressing, understanding and helping with accessibility. So the efforts definitely spread. And it really takes champions to help with that work," she said. "We've got people who are already just really on board with it, asking 'How do I make my document accessible?' or 'How do I fix this website content?' They're really showing some passion around it."