New York to serve broadband to 1.6 million people in next three years, de Blasio says
New York City plans to invest $157 million into universal broadband by building publicly owned infrastructure and incentivizing ISPs to expand coverage.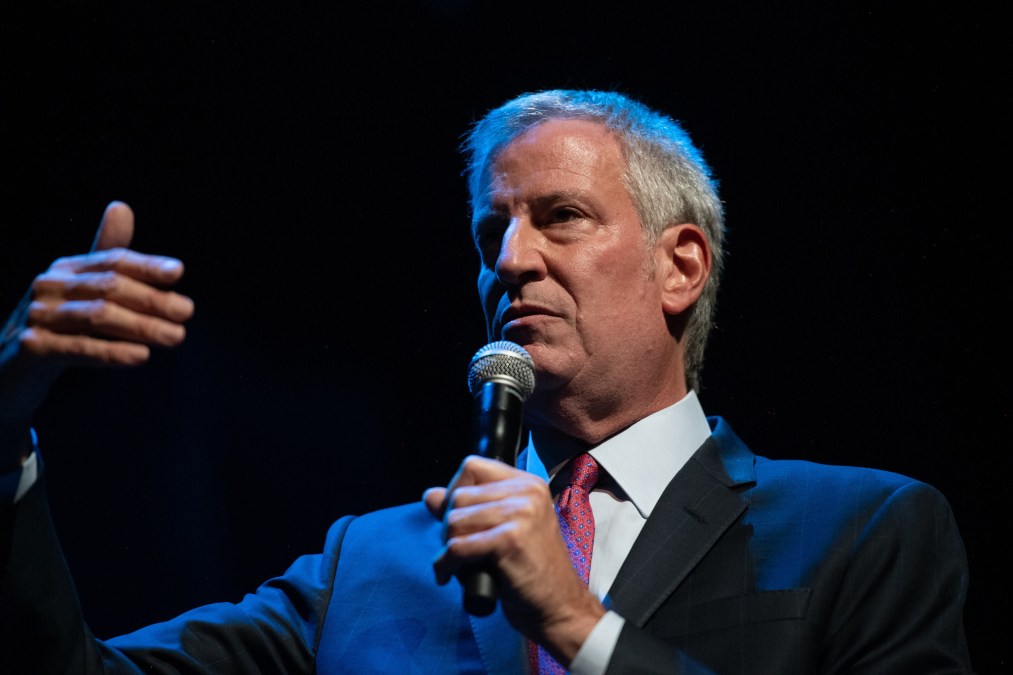 New York City will spend the next three years building publicly owned broadband infrastructure serving 1.6 million residents, Mayor Bill de Blasio announced last week as part of the latest update to his plan for achieving universal internet access.
Officials said the city will invest $157 million into building new open-access infrastructure — like fiber and fixed-wireless equipment on rooftops — and providing incentives for internet service providers, especially those locally owned by minorities or women, to provide service to unserved neighborhoods.
City agencies have since last year made more than 100,000 of their public infrastructure assets — such as lampposts, rooftops and park benches — available to service providers. The result is "the largest step of any city in American history toward providing affordable broadband for all," de Blasio said in a press release.
"Broadband isn't a luxury, it's a necessity," de Blasio, whose term ends Dec. 31, said in the press release. "We are closing the digital divide and bringing our city into the 21st century by reaching communities most in need."
The plan, dubbed the "Internet Master Plan" when it was announced in January 2020, has expanded its scope over the past two years. Developed in part by a task force the mayor appointed to study racial inclusion and equity, the plan initially aimed to jumpstart a push toward universal broadband access with a $70 million investment. It got an $87 million boost in July 2020, with funds diverted from the New York Police Department to accelerate the plan, including to fund short-term connectivity initiatives.
The city is in the process of deploying low-cost or free internet to 40,000 public housing residents by the end of the year and plans to deliver internet to an additional 70,000 public housing residents by early 2022, according to the mayor's office.