Maximizing security: The crucial need for advanced authentication in today's cyber landscape
It is not enough to verify a user's identity, says a new report—analyzing user behavior and device health is essential for building robust threat prevention strategies.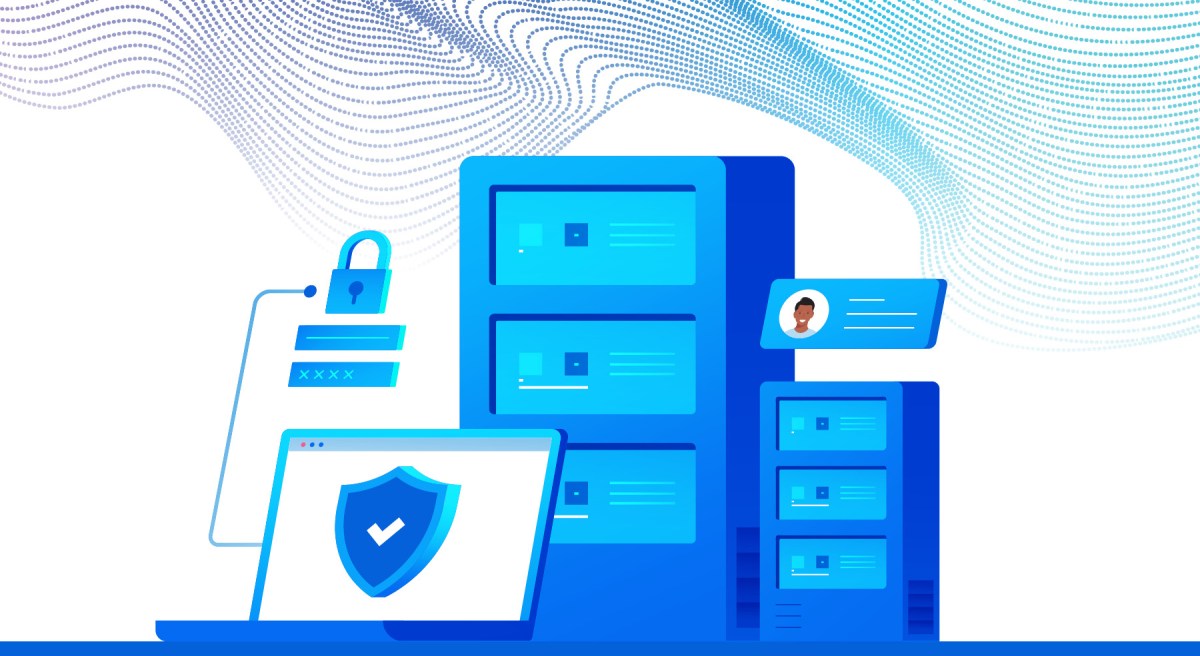 Identity, access management and strong authentication are critical components of any cybersecurity strategy. Multifactor authentication (MFA) is traditionally the go-to solution for securing access to systems and applications. However, MFA solutions have proven to be vulnerable to man-in-the-middle techniques—it is simply not enough; the key to solid authentication is prioritizing user behavior and device health.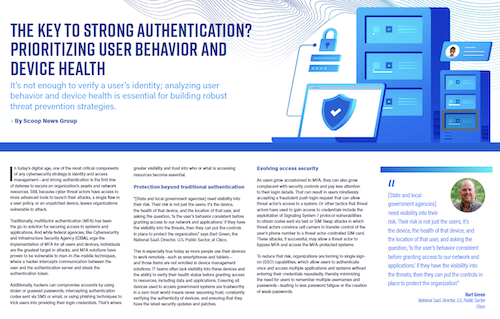 To secure against these vulnerabilities, greater visibility and trust into who or what is accessing resources is a necessity, says a new report, "The key to strong authentication? Prioritizing user behavior and device health" State governments responsible for protecting citizens' sensitive data and ensuring their operations' integrity must have visibility and device trust to enhance their security and to be able to detect and respond to threats.
"[State and local government agencies] need visibility into their risk. Their risk is not just the users; it's the device, the health of that device, the location of that user, and asking the question, 'Is the user's behavior consistent before granting access to our network and applications.' If they have the visibility into the threats, then they can put the controls in place to protect the organization," says Bart Green, the National SaaS Director, U.S. Public Sector, at Cisco.
The report details how organizations are also turning to single sign-on (SSO) capabilities, which allow users to authenticate once and access multiple applications and systems without entering their credentials repeatedly, thereby minimizing the need for users to remember multiple usernames and passwords—leading to less password fatigue or the creation of weak passwords.
"Although the complete elimination of passwords is far off, reducing reliance on them is already feasible by enabling an SSO option along with MFA and implementing adaptive access policies," says the report.
Ultimately, the report argues that agencies should look for solutions offering flexible, comprehensive and integrated features that can meet their specific needs, like one that delivers MFA and SSO capabilities, device trust and endpoint visibility.
For example, Duo recently announced that it is expanding its protection by making its trusted endpoint capability, previously available only in Duo's most advanced edition, available to all paid subscribers.
"A modernized access solution shifts the risk of authentication from the user to the automation of analyzing user behaviors to create a set of risk-based authentication policies," explains Bob Slaney, Duo Security head of North America public sector, SLED. These policies assess user behavior by analyzing location, device, time of day, and network activity to evaluate the risk associated with each authentication attempt. Anomalies detected through this process can indicate a potential threat.
Deploying a modern access solution not only streamlines the user experience but also reduces the risk associated with passwords, eases the support burden on IT, saves time and money and helps organizations proactively defend themselves against all types of exploits.
Download the report "The key to strong authentication? Prioritizing user behavior and device health" to learn more.
Find out more information about building robust threat prevention strategies with modern authentication solutions.
This report was produced by Scoop News Group for StateScoop and underwritten by Duo Security, now a part of Cisco.