Monkeypox outbreaks taxing tech-deficient local health authorities, officials say
A shortage of technology and technological training at local health authorities is straining an already exhausted workforce.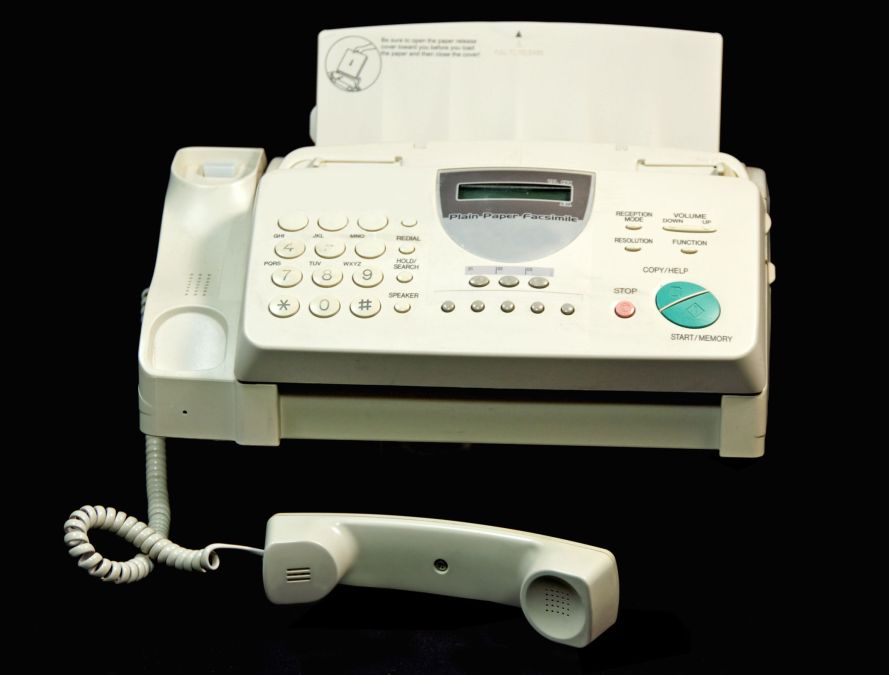 The monkeypox virus has "overwhelmed" the outdated technology infrastructure of some local health jurisdictions in Washington, further straining a workforce that state health officials said was already feeling burned out by two-plus years of dealing with the COVID-19 pandemic.
When the Centers for Disease Control and Prevention made monkeypox a reportable condition on Aug. 1, the virus joined dozens of other diseases and conditions that state and local health jurisdictions are responsible for monitoring. The burden was felt especially by local health authorities, which are frequently understaffed and have few technology assets and little training, said Elizabeth Perez, a spokesperson at the Washington Department of Health.
"The entry is through the local health departments and the local health departments can be very strained, very quickly," she told StateScoop.
Perez said that before moving to Washington, she worked during the COVID pandemic for a local health agency in Harris County, Texas — which surrounds Houston — where she said offices sometimes processed 300 faxes a day, rather than relying on digital platforms.
New variables
Monkeypox, which is much less transmissible than COVID-19, has still heaped an administrative burden on local health offices, said Michelle Campbell, director of the Washington Department of Health's new Data Systems and Modernization office.
"When the guidance from the CDC came out for the interview questions for MPV, it included 150 new variables that didn't exist in our core surveillance system," she said.
Campbell said the Washington Disease Reporting System is currently being upgraded to accommodate more language and ethnicity information, so the state turned to a web application called REDCap for collecting MPV survey data. But this, she said, has also taxed local authorities, which don't always have experience using that platform or aren't set up for digital data collection at all. It's also created inconsistency in data collection.
"Because they haven't had time to build up the infrastructure, information isn't being captured consistently across the different counties that are affected," Campbell said. "There's a decent amount of manual work that's having to go into reconciling if there's duplicates, based on getting an investigation and electronic lab report. That is just taking a lot of manpower and a lot of time when the staff that are supporting MPV, at the state and the local level, are all still having to do the same work they've been doing for COVID for the last couple of years. It's a really burned out workforce at this point."
Campbell said the CDC is aware of these problems. And the federal agency is funding investment in local technology and training. The CDC's Epidemiology and Laboratory Capacity grants have pumped billions of dollars into local health authorities during pandemic. In in June, the CDC announced its "Strengthening U.S. Public Health Infrastructure, Workforce, and Data Systems" program, which is set to provide nearly $4 billion for professional development and technology modernization, including $900 million for bolstering technology and data infrastructure.
Financial gymnastics
But Campbell said the new technology funding isn't much considering the need and that the CDC's restrictive funding model — which only allows agencies to spend each award according to narrowly defined program areas — has made it difficult to develop enterprise technology systems that naturally span various programs.
"We've had to do a lot of gymnastics to make good use of our data and that funding model hasn't really changed," she said. "Until we can get funding that supports the public health enterprise and being able to do things in a way that is sustainable financially and also staffing-wise, we really need our federal partners to take an approach that considers it from that perspective."
The epidemiology grants, though, are allowing Washington state officials to design a new training program, potentially filling a dearth of data-science knowledge among epidemiologists, which are more frequently trained in other skills, Campbell said.
"The tools and different programming languages that really make it easier to work with large volumes of data and do those analytics and gain insights, that's just not what [epidemiologists] are trained in when they're in college," she said. "They're more focused on analyst tools, which really aren't designed for this large volume of data."
Campbell said her office, which was created in June, largely to address the lack of sophisticated technology used by public health authorities, is working with the University of Washington to design a training program that provides foundational data science skills for public health officials.
"We're starting to lose staff to attrition — just a lot of burn out. Then you end up short-staffed," she said. "The lack of sophisticated technology is part of that, because it requires so much human intervention to get the work done."