D.C.'s COVID-19 vaccination portal crashes after 'technical review failure'
The city's health department apologized for the website's crash after many residents with chronic health conditions had been made newly eligible to receive a COVID-19 vaccine.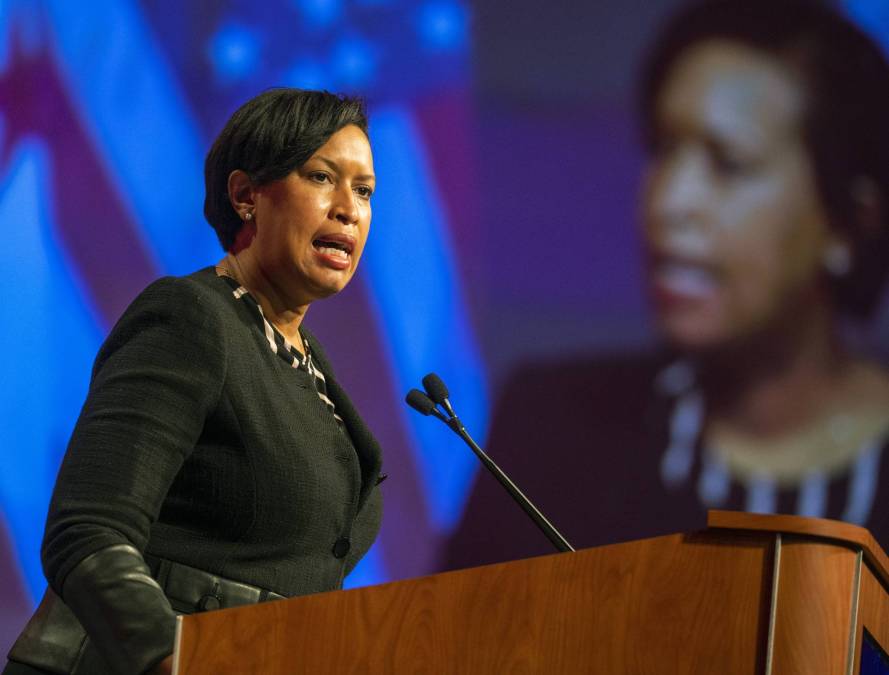 Washington, D.C.'s, online vaccination registration platform crashed on Thursday morning, frustrating D.C. residents who were told by Mayor Muriel Bowser last week that they would be eligible for a COVID-19 shot.
Starting at 9 a.m., the city's vaccine management platform planned to open more than 4,000 slots for residents in certain ZIP codes and for those who have qualifying medical conditions or jobs. But high traffic to the site kept eligible residents from accessing the service.
Walter Deleon, a local activist, tweeted Thursday morning that the site appeared still to be only admitting those who were permitted to register for vaccines in D.C.'s previous vaccination phase. Bowser herself tweeted that an influx of visitors to the site crashed the registration service, though D.C.'s city council acknowledged shortly after that the site was in fact limiting registrations to those who'd qualified through D.C.'s previous phase.
The city's health department apologized to residents, citing a "technical review failure" that resulted in people being unable to register. An IT team that began working on the problem Thursday morning was also delayed by heavy traffic to the site, according to an email from the agency. The technical review has been addressed, the city said, and it was working with Microsoft to improve the site in anticipation of future vaccine appointment releases.
"We know how stressful of a time this is, and we regret that this unfortunate situation occurred on a day when many of our residents with chronic health conditions were newly eligible for vaccination appointments," a spokesperson from the D.C. Health Department said.
D.C. isn't the only government to fumble its vaccine appointment release recently. Last week, Massachusetts residents crashed the statewide vaccine registration portal when the state opened up appointments to nearly one million residents at once, overloading the site.
Massachusetts Gov. Charlie Baker told Boston Public Radio the mishap made him "pissed off."