Code for America announces latest group of Community Fellows
Seventeen fellows spread across seven U.S. cities will work on projects that include housing-data portals, resource maps for formerly incarcerated people and a food-stamp app.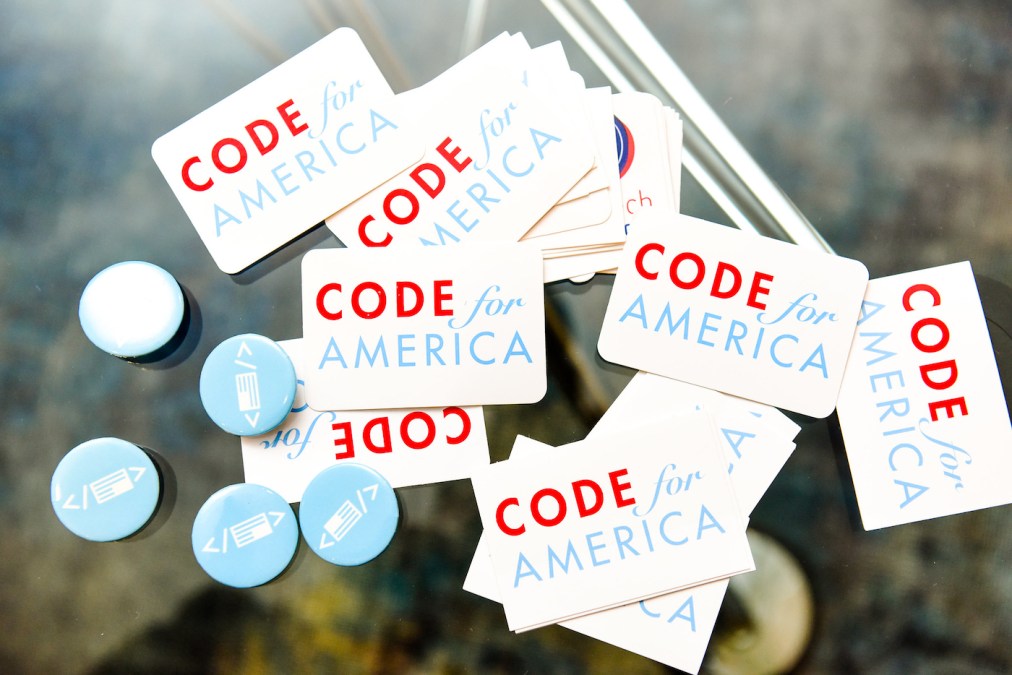 The newest participants in Code for America's Community Fellowship program will tackle a portfolio that includes housing-data portals, resource maps for formerly incarcerated people and an app that makes it easier to sign up for an affordable-water program.
The nonprofit announced Monday a class of 17 fellows who will develop software solutions in seven U.S. cities over the next six months. During the program, the fellows will work alongside municipal officials to tackle some of their cities' most pressing problems using civic tech.
This year the program pairs its fellows — who are local technologists, developers, designers, and data analysts — with seven cities around the nation to tackle some of their most pressing problems. The fellowship aims to bridge the tech talent gap in municipal government and help cities learn modern technologies as their private-sector counterparts do.
"Most cities don't really have a structure in place to hire that type of talent, the folks we refer to as technologists," said Hashim Mteuzi, a Code for America senior manager. "So the fellowship program provides them an opportunity to bring an influx of new skills and new approaches to their teams, and move forward towards the goals they're working on."
This year's fellows will work in Buffalo, New York; Charlotte and Durham, North Carolina; Indianapolis; Miami; Santa Monica, California; and Savannah, Georgia. The seven projects, Mteuzi said, represent "the cream of the crop" of Code for America's volunteer base, which is made up of community organizers and developers working on government service technology nationwide.
The projects will tackle a range of challenges in each participating city's government. In Savannah, fellows will publicize sea-level rise data. The Durham team will look at community engagement. The projects in Charlotte and Indianapolis will both focus on resources for post-incarcerated individuals, while projects in Miami and Santa Monica aim to make affordable housing more accessible. The team in Buffalo will design an app that makes it easier to join the city's water affordability program, based on a similar Code for America project in California that makes it easier to apply for food stamps.
All the fellows are local to the cities where they will work, a new requirement that Code for America added to its fellowship program last year to make the projects they pursue more sustainable.
Mteuzi pointed to a 2018 fellowship project in San Jose, California as an example of that goal. Last year, the city worked with user experience designers for the first time in its history, he said. Those fellows' research on accessibility for non-native English speakers helped San Jose redesign and simplify its municipal-services app.
San Jose's success has continued beyond the fellowship, Mteuzi said. The city hired the designers full-time, while the coding work was kept open-source to ensure it could be replicated elsewhere.
June 25, 2019: This story was corrected to show that Buffalo's project involves a water-affordability app, not a food-stamp app.