Civic tech nagged by issues of race, gender and bureaucracy
Four civic tech entrepreneurs share their challenges and insights working alongside government to solve social issues.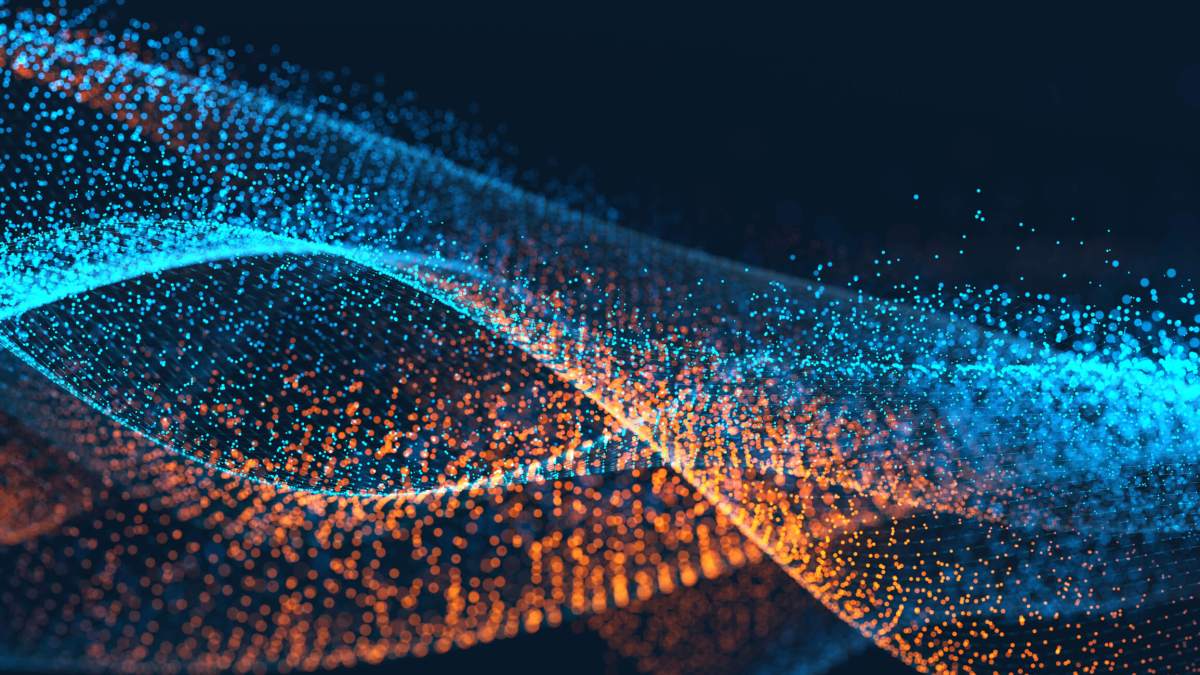 SEATTLE —Civic tech's honeymoon phase is over.
As part of Seattle Startup Week, founders of four local civic tech startups spoke on a panel Wednesday, giving advice to an audience of aspiring and would-be entrepreneurs. Sitting on the third floor of co-working space Impact Hub Seattle, attendees asked panelists how they could get their local government's attention and share in its missions of public service. The hour-long conversation revealed a fading novelty in the cooperation between government and its public, as the people demand remedies for the disenfranchised and a path for change that goes beyond political lip service.
Many state and local governments have in recent years taken to telling and retelling a common story wherein their organizations play the role of magnanimous benefactor, delighting the people with their willingness to work hand-in-hand with the common man, righting wrongs and catering to demands long- and wrongly-ignored. And while this narrative has some basis in reality, particularly given the increased availability to consumers of inexpensive and powerful software and hardware and a shifting mindset amongst government leaders under an Obama presidency, it's not the whole story, either. Government's civic outreach can often be unorganized, unfocused, and frustrating to even the best-meaning participants.
In many cases, the barriers preventing access to issues under government's purview are not a result of government's lack of effort, but a historical systemic inadequacy. Mathias Burton, a panel speaker and founder of Local Brainstorm, defended government's image, citing positive interactions in his own experience as he attempted to launch his own civic-minded business, while also finding disconnects along the way.
"Government is really made up of people, too, and they are trying very hard to innovate," Burton said. "Really these people are heroic. They're going after something that everything is stacked against them. It's very difficult, often, to finish things out in government."
While many look to the government for help, the problems of complexity and bureaucracy government face indicate that maybe it's the government that needs help from the people.
"Some of these urban planning initiatives I'm taking documents from take five years to implement and then at the end of this process for something that will affect 35,000 people, four or five will show up and they're there to complain because it affects them personally," he said. "Something's wrong there."
Burton's project — Local Brainstorm — is a platform that will attempt to rally disparate groups with a common interest in stable housing for city residents. His business model is to sell subscriptions to local government, and so far, he said, he's been emboldened by the great numbers and diversity of people who want to support civic issues.
"One of the things I'm really surprised by is how inviting the government, especially City of Seattle's government is in seeing what you're working on and being involved in it," Burton said. "People want to be a part of the projects, they want to see them succeed, and they get a vested interest rather quickly."
The founder of Seattle in Progress, Ethan Phelps-Goodman, who is a couple years further along in his civic entrepreneurship than Burton, offered a more cynical perspective. Though his website – which plots upcoming and ongoing city land-use data on a map – shares a mission with government, he said he's partially abandoned hope of grants or direct government sponsorship, and his business is now sustained by subscriptions from real-estate professionals.
The people who work in the Seattle Department of Construction and Inspections like what he's doing, he said, but the problem is that no one's budgets or jobs are tied to his success and government is often doing little more than ticking boxes signifying completion of a base requirement.
"I got great response from staff, but they're already in compliance with the law," Phelps-Goodman said. "There's no incentive if ten thousand more people engage with the process than did before. No one's going to be promoted if ten thousand more people engage. No one's going to lose their budget if ten thousand fewer people engage, so there's nothing on the line for them."
This dynamic has led and will lead some to work at odds with government instead of alongside it. The Sunlight Foundation maintains that it is a partner of government, but its main vehicle for change has been what Phelps-Goodman characterized as civic "arm-twisting." And sometimes, these routes will be necessary, he said, because technology can't solve every problem.
"I'm interested in housing affordability," he said. "There is not going to be an app to make housing more affordable. That's not going to be part of the solution. [But,] I do think trying to think about how you can use technology as part of your activism is an equally valid way to think about how you can build a company or product."
Ethan Schaffer, creator of Consider.it — a tool that allows organizations to gather input on project and policy — agreed that technology is not the silver bullet many technologists in the civic tech space make it out to be.
"We're working with Seattle on their affordable housing and livability agenda and obviously there's a huge amount of growth here and housing prices are going up," Schaffer said. "So the mayor has a massive initiative to figure out solutions and he needs feedback on those solutions. So Consider.it is one of those options but it's not the only [way]."
Entrepreneurs should think along similar lines about their own products, he said, and keep their minds open about what it is they're doing.
"We focus a lot on governments, but we try to abstract the work as much as we can to find these lessons that are higher level that can then be applied to business, that can be applied to organizations, that can be applied to individual groups," he said. "Right now, our current product is mostly being used within cities, but it's also being used in education and non-profits and others. What you'll probably see when we launch our next version is that we're going to be jumping into a much larger, business-oriented platform that can hit lots of different markets."
Adnan Mahmud, founder of LiveStories, a storytelling platform that primarily sells to local governments, emphasized the importance of targeting issues for whom the audience is passionate. Everyone says they like ice cream, he said, but ice cream makers who want impact should be targeting the people who are passionate about ice cream and eat it all the time.
"For us, it's about getting down to who our target users are, which are in the government and what is it that's really painful for them and trying to solve those problems," Mahmud said. "Oftentimes it's not big systems, it's just a small tweak here and there that massively changes their workflow and increases efficiencies."
For civic technologists who want to make a difference, finding consistent income with government as the primary customer is a difficult barrier to entering the market, Mahmud said. His company has now found they turn around a sale to local government after 50 days, on average, but when the timeframe can vary from a couple weeks to more than a year, a startup can struggle to plan its future.
The uncertainty surrounding a civic tech startup's financial model is a barrier for anyone hoping to get involved, but a particularly onerous barrier for people who don't have much money in the first place. Panel moderator Candace Faber, who is also the City of Seattle's Civic Technology Advocate noted that the dynamic surrounding issues of equality transform how startups approach their missions.
"One of the things I've noticed and wrestled with is that a lot of efforts that target underrepresented communities in startups are much more focused on pure commercial success," Faber said. "And I don't think there's a problem with that, especially if you're talking about an economically underserved population, then it makes sense to economically empower those populations. I think civic tech in particular is just a little more complicated, because there are barriers to access in tech, but there's also barriers to access in government and ways of engaging in government that government is used to and seem to privilege some groups over others."
Beyond ethnic minority groups, gender plays a formative role in what the civic tech landscape looks like, just as it forms the character of technology and society in general. The City of Seattle is now trying to reconcile its software procurement process with the mission of the Washington State Office of Minority & Women's Business Enterprise, she said, but the adjustments needed for change go beyond policy and enter a discussion of societal norms and attitudes.
In the audience, a white woman named Lisa Stewart identified herself as a newcomer to Seattle and a web and graphic designer who had recently experienced the same phenomenon Faber mentioned while attending WordCamp Seattle, a WordPress conference hosted in late October.
"They had a contributor room there, and it was a bunch of white guys, all huddled down with their laptops talking to each other," she recalled. "I walked in. I'm used to hanging around guys, I'm not intimidated by that at all. I walked in and none of them stood up or turned around or said hello to me. And that was OK, because I was just kind of checking everybody out. What was interesting was that another volunteer who was experienced there was walking behind me … and she yelled at them. She was upset with them. She was like, 'Guys, when women walk into this room, I want you to say hello.' That's where it needs to start. Just say hello."
A Microsoft software engineer in the audience, Dan Liebling, identified himself as part of the civic tech white male majority.
"We need to call out that behavior when we see it and that's part of our responsibility," he said in reference to Stewart's story. "That's a cultural competency that companies need to encourage. I'm responsible and other white men are responsible, but feel free to call us out, as well."
It even happens in government, Faber said.
"I talk about this all the time," she said. "On my team at the city … I am the only female. I think there's also a lot of stuff we don't talk about, like, 'Do you feel like you have a sense of agency, and what does that sense of agency look like?' I think there are a lot of populations that their only opportunity to express agency in government is to protest. And there are other people who feel as though they have access to government officials and the capacity to solve something. I think we have a lot of work to do to make sure people feel represented and have multiple ways of making change with government, regardless or where they come from and aren't marginalized when they show up to those discussions and aren't burdened with being the only person at the table representing a community."