Eight states get a boost from NGA for health data projects
The National Governors Association will help agencies work through policy and data-sharing challenges.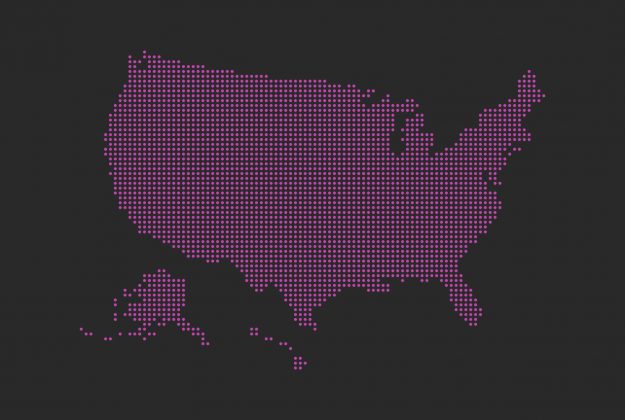 As in many states, leaders in Arkansas have ambitious goals for the well-being and health of their people — Gov. Asa Hutchinson has introduced initiatives designed to reduce recidivism in prisons and health care institutions, alongside a host of programs designed to improve the fitness of the state's own public health infrastructure and processes. Getting results to match the high aim of those initiatives can prove challenging, however, particularly with the depth of coordination and data-sharing required, but Arkansas and a few other states will soon get some outside help.
The National Governors Association named Arkansas last week as one of eight states accepted into a new initiative intended to help states overcome policy challenges, improve collaboration on health initiatives across sectors and government agencies, and to share best practices within the cohort. The NGA will pay for outside consulting help and facilitate the exchange of ideas as each state pursues its own health goals and initiatives.
Finding new partnerships, technologies and data to address the national opioid addiction trend , for example, has become an increasingly common goal in government institutions in recent years.
Arkansas is joined by Colorado, Delaware, Indiana, Iowa, Minnesota, Vermont and Washington. Hemi Tewarson, director of the NGA's health division, told StateScoop these eight states were selected because their applications revealed similar data goals, and it was thought they would benefit highly from sharing a cohort. Within each state, too, she said, new alliances will be formed.
"One of the things that I think is the beauty of our projects is we bring teams together within the state that may not even know each other," Tewarson said. "They may be working in different silos and through these projects they have to come together and really execute on it."
The initiative — called the "Harnessing the Power of Data to Achieve State Policy Goals: The Foundation for State Success in Improving Quality and Reducing Costs" initiative — is funded by the Robert Wood Johnson Foundation, the U.S.'s largest public health philanthropy, and is scheduled to run for 16 months.
"I'm really excited about this project because data is the fundamental building block for a lot of the different things we talk about," Tewarson said. "You really have to have data sources to form the policymaking."
Yessica Jones, director of Arkansas' Department of Information Systems, or DIS, told StateScoop that organizers in Arkansas held a kick-off meeting for the initiative on Thursday. The initiative is still in the early planning stages, she said, and the goal now is to identify objectives and chart a path forward to make the most of the opportunity.
The state has a lot of data projects that could wind up benefitting. Arkansas hired its first chief privacy officer this week, and hired a new chief data officer and two deputy chief data officers within the past year with the intention of maturing the state's data capabilities.
Robert McGough, one of DIS's deputy chief data officers, said two projects currently underway that could find their way into the state's NGA initiative include a push to reduce recidivism in the state's prisons and another project to reduce improper Medicaid payments.
To reduce the likelihood of convict reoffending, or to ensure that offenders with mental health issues are being sent to the correct facilities, the state first needs to spot those individuals. Finding those "frequent fliers" of the state's health care and criminal justice systems, McGough said, requires data sharing across institutions.
"That's getting into private health care institutions and insurance carriers and that's a whole new level of challenge," he said. "The hospitals aren't really opposed to it, but they don't really have a reason to do it either."
If the state can form an effective model for this type of cross-sector data sharing, an initial six-county pilot that uses data from emergency rooms and law enforcement could be expanded further across the state. And if other states in the cohort like it, maybe that model may pop up in other places, too.
"These other states, they're going to have their own challenges that we might not have come upon," McGough said, "but we're all going to have awareness of each others' challenges and how we solve that with the assistance of NGA."