City CIOs no longer in 'crisis mode,' but there's no going back to normal
City IT leaders say they've mostly exited the "crisis mode" of the pandemic, but that they must continue to push for innovation.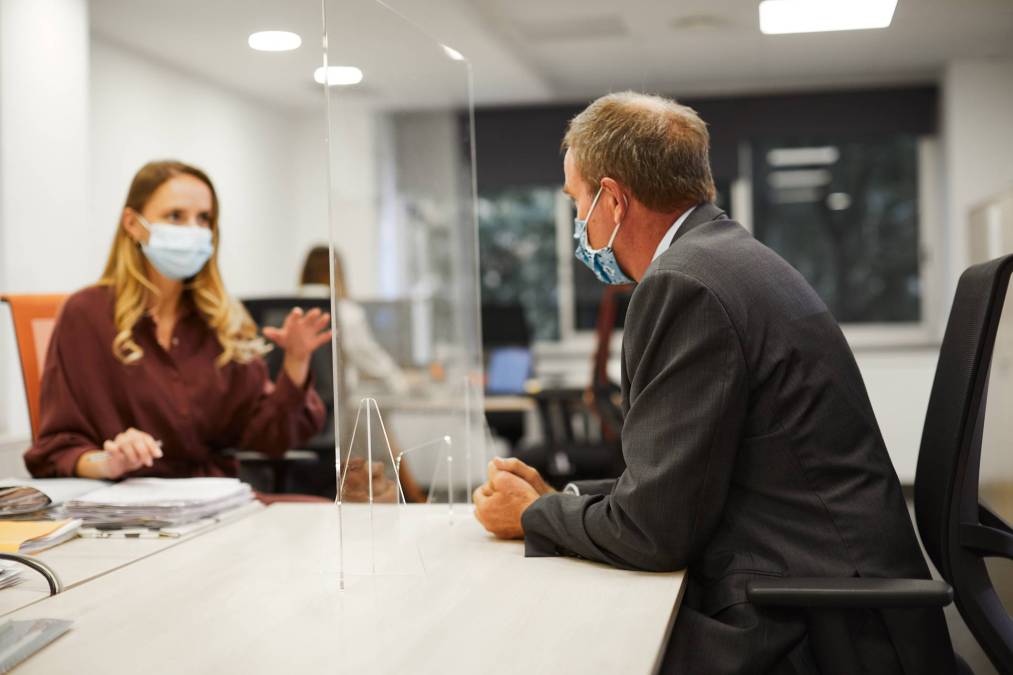 With help from vaccines, improved digital services and a rejuvenated remote workforce, city technology officials say they've successfully navigated out of the "crisis mode" they entered in 2020 to deal with COVID-19 pandemic. But there's still plenty of work left to address long-term issues, like digital equity, that were exacerbated over the last year, said Chris Stewart, Austin's chief information officer.
Stewart, who assumed the role of city CIO in September 2020, told StateScoop that city government has found a sense of "normalcy" this year that wasn't possible in 2020, when Austin dealt with the consequences of the COVID-19 pandemic and unprecedented hurricanes and snowstorms. Dealing with crises isn't new to the city, Stewart said, and his team generally knows "what kinds of things are needed from IT to help the organization support lots of efforts and help people in need." But the length of the pandemic and the consequent reliance on IT to offer traditionally in-person services took a toll, Stewart said.
"Where this obviously was painful was it was such a long event," Stewart said. "It was a long event and you know people put in extra effort during crisis mode, and I think that's important — you're always on, and you're working extra hours and you're trying to do that extra — and when you do that for such a long period of time, it's exhausting."
During the pandemic, Stewart said, his division transitioned from being an "unsung, unseen" force to the go-to organization within city government, forcing some employees to work around the clock and sleep on in-office cots during emergencies and "double-crisis" mode, when natural disasters coincided with COVID-19 outbreaks. Austin emphasized digital services at the onset of the pandemic, including a reorganized web services team, Stewart said, but the increase in demand for government technology as a whole has stayed the same regardless of COVID-19 case counts.
Stewart said cities are better at managing demand and reincorporating long-term technology projects into their IT strategies, rather than reacting to sudden issues. Austin is wrapping up a yearlong fellowship research program with the University of Texas, offering recommendations on how the city can improve digital equity. Boston interim CIO Alex Lawrence said she's planning to use research on the city's broadband coverage, which the city plans to publish in 2022, to inform her digital equity strategy over the next year.
"In some ways we have exited [crisis mode], but I think in reality, the catch-up in getting to where we need to be will continue," Lawrence said.
Similar pressure to expand digital services was placed on Detroit CIO Art Thompson during the pandemic, who said his team has accepted that the city might be preparing for "round three" of the pandemic and the crises that would come with it. But the work that used to cause days to blur into each other — ensuring remote work environments were safe and secure and setting up medical testing technology — is second-nature now, Thompson said.
"That crisis mode is now manageable. It becomes a lot more operationalized, it's just a day-to-day thing," Thompson said.
Normalizing the rapid deployment of digital services — without burning out city staff — has opened up the ability for people like Thompson, Lawrence and Stewart to solve long-term issues for the first time in nearly two years.
"Two years later, this is what people are used to," Thompson said. "They're used to an environment where rapid deployment and rapid change is almost acceptable, from a technology standpoint. People are looking for that continued innovation. So it's almost like its now a time for catching up on what did we do — even from a security standpoint of 'how do we make sure we're secure from the rapid changes we made,' but then also how do we continue at this pace moving forward and continue to innovate and push for technological changes to make peoples' jobs easier."