Code for America wants to help states exit 'crisis mode' gracefully
Code for America plans to launch a new program to help states rebuild their digital social safety nets next year.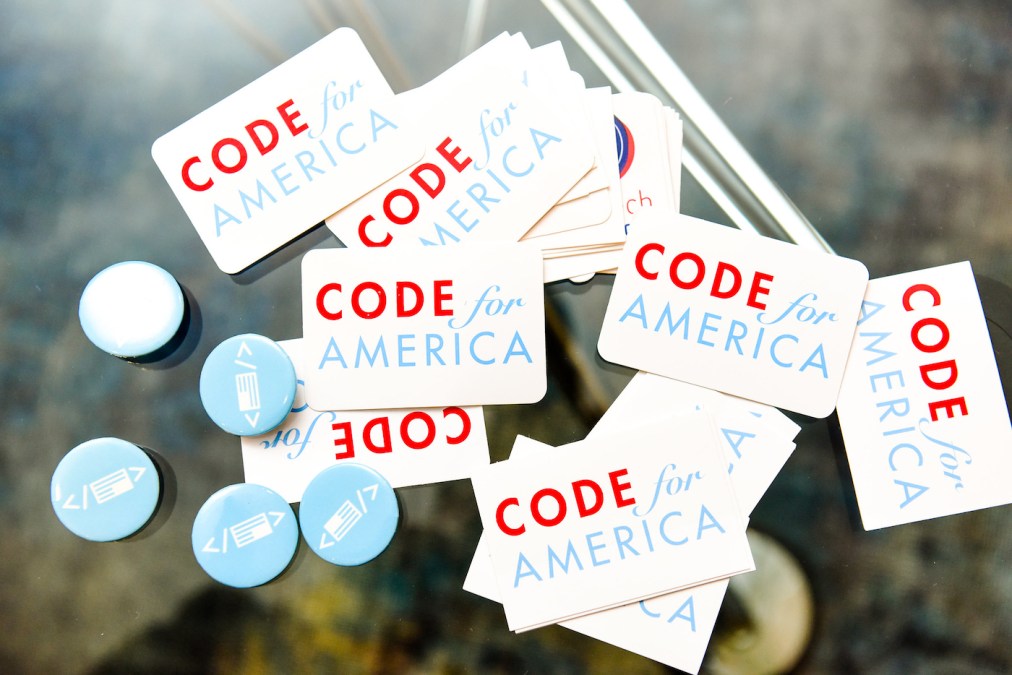 The civic-tech group Code for America plans to launch a new program next year aimed at shoring up states' social services, potentially helping state IT offices back off of the "crisis mode" they've been in for nearly the past two years.
Tracey Patterson, the group's vice president of social safety net programs, told StateScoop that it will direct resources and new funding from Blue Meridian Partners, a New York City philanthropic group, toward an initiative that will "rebuild" the country's social safety net.
Code for America plans to launch the new six-year initiative in 2022 by organizing IT agencies and social service agencies from different states into "cohorts," Patterson said. State officials are to learn from Code for America engineers, and from each other, how to build more reliable and user-friendly food, housing and medical online benefits programs. The project expands on the work the group's done over the past 12 years developing digital services to increase participation in states' welfare systems.
"Our work going forward is intended to both build upon and sustain similar projects we've already done with states," Patterson said. "Most of our goal is really to meet states where they're at in terms of what types of innovations and changes they're ready for, and that might range from something like a texting pilot to reduce churn or losing people from the program at points of renewal and inefficiency."
Some of the work may involve designing new digital programs to run alongside existing government services so states can learn more about the barriers faced by users of those services, Patterson said. Code for America developers could also embed with government technologists to rebuild legacy applications.
Though the pandemic forced states to accelerate their digital service development to reach residents stuck in their homes, that pace of modernization isn't sustainable forever, Patterson said. Rather, Code for America wants to help states deliver digital services "at a more human pace," she said.
"[States] have really stretched and innovated a lot over the last two years, and now that they're coming a little bit more towards a steady state, they're wanting some support and partnership to feel like, 'Well, where's the next best step?'" Patterson said. "We can't all maintain a crisis mindset forever."
Cohorts can also help each other answer general, non-technical questions around digital service development, like how to get legal agreements signed in a timely manner or how to approach data-sharing agreements with vendors, Patterson said. The cohorts are also to be assembled irrespective of how technologically advanced state-government agencies are, so they can better help each other resolve their common problems, she said.
"States appreciate getting help and support from us, but they really love hearing, especially from their peers, about how they've overcome barriers and sort of approached things differently," Patterson said. "We really want to mix up that level of readiness within the cohorts. So a state that may be pretty far ahead in where they're at, technologically speaking or their ability to use data, and data-driven insights could also work at the same time as a state that may really be starting this journey and trying to understand what might be their first approach at trying to bring benefits into more of a digital approach and digital age."