Chicago mayor appoints CIO and CTO amid digital-strategy revamp
Mayor Lori Lightfoot said the city is going to embark on a new IT modernization strategy, naming two officials to lead the effort.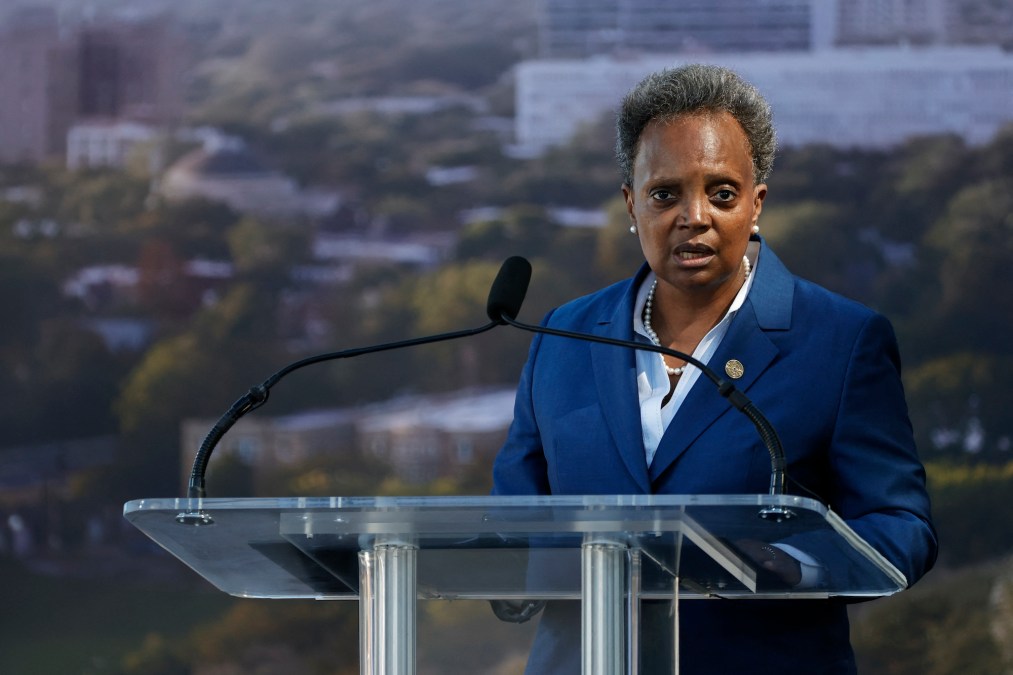 Chicago Mayor Lori Lightfoot on Thursday said the city would overhaul its digital strategy and IT modernization efforts, a move that included the appointments of a new chief information officer and new chief technology officer.
In a press release, Lightfoot said the city's Department of Assets, Information and Services, a sprawling agency that encompasses technology, the city's vehicle fleet and management of city-owned buildings and real estate, will embark on a new program to "provide more efficient IT systems, enable transparency through broader access to data, and maintain protections for residents' privacy and security."
Details for how the city intends to achieve those goals were not available, but Lightfoot's office said the plan will address the costs faced by residents in receiving city services, replacing outdated business processes and legacy technology, increasing and improving the use of data and cutting the IT burden on individual agencies.
To execute this agenda, Lightfoot named Kurt Peterson, who's worked for the City of Chicago since 2011 in a variety of budget and management roles, as CIO, and head of the AIS department's Bureau of Innovation and Technology. She also appointed Nick Lucius, who's been the city's chief data officer since late 2019, as CTO. Lucius will work out of the mayor's office, with responsibilities focused on digital equity and service delivery, the press release read.
"By providing equitable access to better technological resources, we can empower our residents — giving them the tools they need to access opportunities, resources, and so much more," Lightfoot said.
Lightfoot created the Department of Assets, Information and Services in October 2019, merging the former Department of Innovation of Technology with the Department of Fleet and Facility Management, the bureau that oversaw the city's physical property. The move was mocked at the time, with a former Chicago CDO, Tom Schenk Jr., writing that "someone is going to have to manage cars, buildings and IT in one job."
In making the announcement Thursday, Lightfoot said the IT overhaul could build on Chicago Connected, a pandemic-era program the city launched to provide free internet access to the homes of about 100,000 K-12 students. That effort was backed by federal COVID-19 relief funding and support from several philanthropies, including the Obama Foundation.
The Department of Assets, Information and Services is currently led by Sandra Blakemore, a deputy finance commissioner whom Lightfoot named as acting commissioner in March.