Written by
Benjamin Freed
Chicago's Department of Assets, Information and Services, a sprawling agency responsible for the city's technology, motor-vehicle fleet and public buildings, last month named Sandra Blakemore, a deputy commissioner for finance and human resources, as its new acting commissioner.
Blakemore, who joined city government in 2017, stepped in for David Reynolds, who led the department and one of its predecessor agencies for 11 years. Reynolds recently left city government to be the director of campus facility operations for the Obama Foundation, which is constructing former President Barack Obama's library on Chicago's South Side.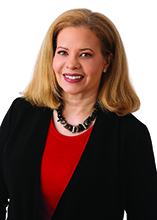 Mayor Lori Lightfoot proposed the creation of the Department of Assets, Information and Services in 2019, combining the now-defunct Department of Innovation and Technology and Department of Fleet and Facility Management, which Reynolds led before the merger. The move was criticized at the time by city tech veterans, who questioned the logic of housing computers and network services under the same bureaucracy as snowplows and building maintenance.
The merger went through and was completed in mid-2020, with Reynolds at the helm.
Before stepping up as acting commissioner, Blakemore oversaw the department's $500 million operating budget and also served as procurement lead for a COVID-19 treatment facility the city built inside its McCormick Place convention center, but which saw little use.
Prior to joining city government, Blakemore spent the bulk of her career in the food industry, including nearly 14 years with ConAgra Foods. According to her LinkedIn profile, her roles ranged from directing well-known brands like Peter Pan peanut butter and Hebrew National hot dogs to a year-and-a-half stint as a pasta innovation director.