California launches open-source COVID-19 forecast tool
The new site uses academic models to allow researchers and members of the public to view projections as the pandemic resurges in the Golden State.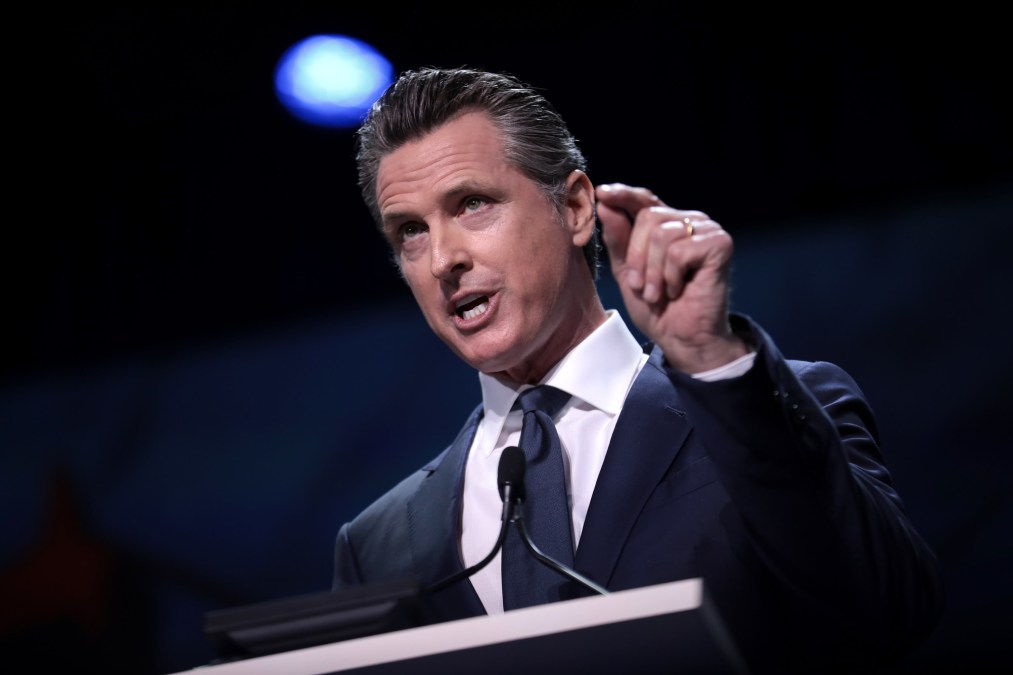 Faced with a new surge in coronavirus cases, California officials on Thursday launched a new open-source assessment tool that allows users to see different forecasts of the continued spread of COVID-19, including projected infections, hospitalizations and deaths.
Gov. Gavin Newsom described the California COVID Assessment Tool, or CalCAT, as a "model of models," incorporating the statistical projections offered by several leading research institutions, including the Massachusetts Institute of Technology, Imperial College London and the Institute for Health Metrics and Evaluation at the University of Washington. In a press release, Newsom said the tool is directed at technologists, medical professionals and members of the public, as California tries to navigate through the pandemic.
California, which was first to implement a statewide lockdown in early March, has logged more than 200,000 confirmed cases of COVID-19, according to the state Department of Health. But as more parts of its economy have reopened, including gyms, shopping centers and indoor restaurants, the number of new infections per day has spiked, with the 14-day average hitting 4,079 as of Thursday.
The CalCAT tool offers three different types of assessments for both the entire state and individual counties. The first, which Dr. Mark Ghaly, the state health secretary, called a "nowcast," looks a the current rate of new transmission, often referred to as "R." While California has a statewide transmission number of 1.07 — meaning each infected individual spreads the virus to slightly more than one other person — some counties have much higher figures. Contra Costa County in the San Francisco Bay Area, for instance, shows a transmission rate of 1.32, meaning "spread of COVID-19 is likely increasing rapidly."
Next is a forecast of projected hospitalizations, intensive care utilizations and deaths. Here, the models suggest a grim few weeks ahead for California: While the state currently has 4,095 people hospitalized with COVID-19, the "ensemble" projection — based on a combination of the various models — estimates there will be 14,682 hospitalized by July 25. Meanwhile, the various models contributing to CalCAT's data set show that coronavirus deaths could rise from 5,632 now to anywhere between 5,800 and 11,000 by late July.
Along with the nowcast and forecast tabs, CalCAT also allows users to create their own scenarios for what might occur in the coming months if the state or individual counties relax, maintain or strengthen their public-health guidelines like business closures and stay-at-home orders. Under one model, lifting all restrictions within 30 days could result in more than 115,000 deaths statewide by September.
"We wanted to put together a tool so you can see the average and those numbers get in the hands of local health officers and decision-makers to guide future decisions," Ghaly said at a news conference Thursday. He said he wanted researchers and data scientists to "play with the tools, challenge them, make them better."
In addition to offering charts and graphs, the California Department of Health is also making CalCAT's source code and data sets open to the public. The state's anonymized COVID-19 data has also been added to California's open data portal, Newsom announced.
"California is home to some of the world's most accomplished researchers, technologists, scientists, acclaimed universities, and leading technology companies," he said in a press release. "I am opening more California data for them to help inform our efforts in combating this disease."