Californians can now get earthquake warnings on their phones
The new system, which Gov. Gavin Newsom called the first of its kind in the U.S., will notify residents up to 20 seconds before the shaking starts.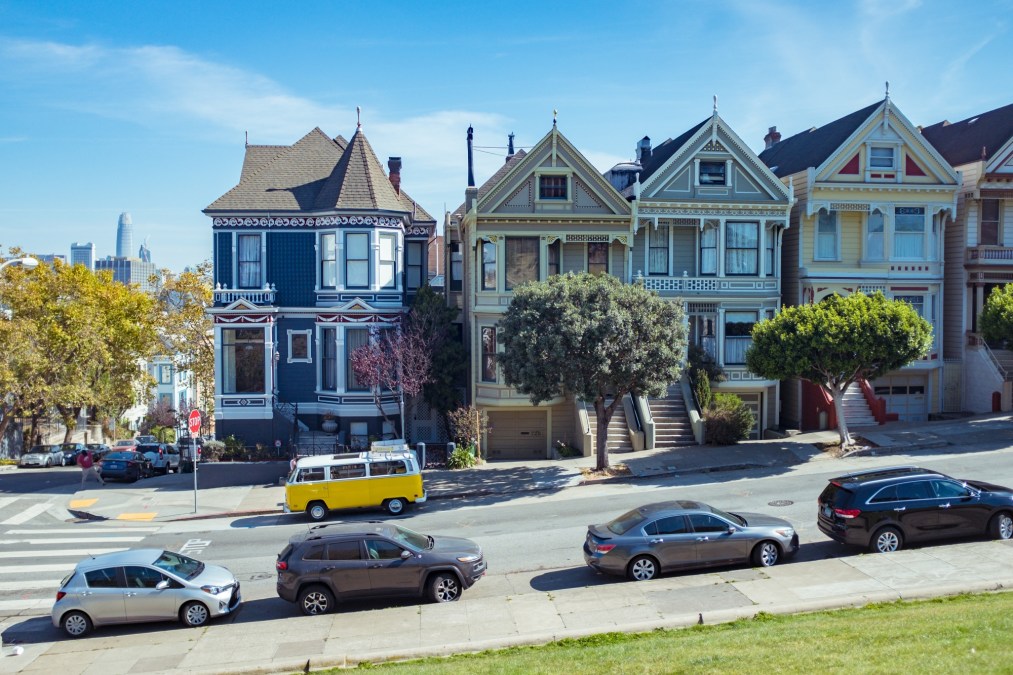 A new, first-of-its-kind earthquake warning system is available to California residents on Thursday after six years of testing and sensor deployment across the state. It comes 30 years, to the day, after the devastating 6.9-magnitude Loma Prieta earthquake struck Northern California in 1989.
The system, called the California Earthquake Early Warning System, relies on thousands of early-detection ground-motion sensors placed throughout the state over the last six years by the U.S. Geological Survey and partner institutions like the California Governor's Office of Emergency Services and the University of Washington, among many others.
The sensors collect and distribute the magnitude and location of a shake to a USGS digital communications system called ShakeAlert, which is designed to give West Coast residents in seismically active areas valuable seconds of warning before an earthquake hits. When an earthquake that registers above magnitude 4.5 occurs — which seismologists say feels more powerful than the sensation of a large truck passing by and less powerful than a blast that can shatter windows and rock cars — an alert is sent out via a mobile app called MyShake, or through the Wireless Emergency Alert system, an automatic warning system already in use nationwide for Amber Alerts and wildfires.
In the event an earthquake is detected, app-users will receive a notification that instructs them to drop to the ground and cover their heads for up to 20 seconds before they feel any shakes, depending on how far away they are from the epicenter of the quake. During severe earthquakes that could cause "damage or injury," according to Cal OES director Mark Ghilarducci, the WEA system will additionally be used to broadcast warnings to every cell phone in the state.
The idea is to give people extra time to prepare, and to allow businesses to link machinery to the alerts. If an alert were felt at a fire station, Gov. Gavin Newsom offered as an example, the garage doors could be set to automatically open so trucks would not be locked inside.
A prototype version of the app, designed by UC Berkeley seismologists and students, is available on Apple and Android app stores.
"We recognize this is a work in progress that we will have to iterate over the next few years," Newsom said during a press conference. "This is not a perfect system and we're now leaning into this technology, so I don't want to over-promise, but I do want people to know we're prepared to roll this out and we think we've done justice to the infrastructure that we can confidently make this announcement."
California Secretary of State Alex Padilla authored a bill as a state senator in 2013 that mandated creation of a comprehensive, statewide earthquake early-warning system. Since then, Newsom said, the state has spent $46 million building that system and he expects the sensor network to expand.
Newsom and other officials stressed the importance of rolling out the MyShake app before, not after, the next big earthquake hits, unlike Mexico and Japan's national earthquake warning systems. The USGS projects a 99.7 percent chance of California experiencing a 6.7-magnitude earthquake within the next 30 years.
Some California cities, such as San Jose and Los Angeles, have already installed earthquake-detection technology. San Jose announced in May that its new streetlights include seismic-tilt-sensors. Los Angeles announced its earthquake-early-warning app in January, which also relies on data from the USGS ShakeAlert system.
The statewide system was piloted in Oakland and San Diego earlier this year, Newsom said.