Arkansas transformation officer to lead state's new consolidated technology department
Amy Fecher will lead a new department that includes the state IT agency, GIS mapping, personnel management and the budget, as part of a statewide reorganization pushed by Gov. Asa Hutchinson.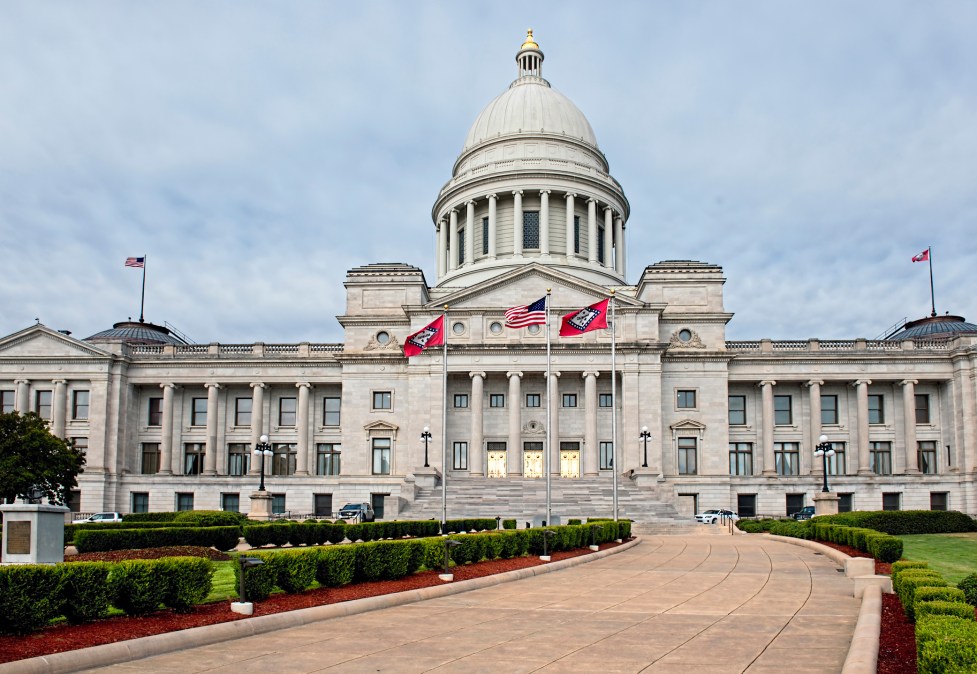 Arkansas Gov. Asa Hutchinson announced Wednesday that Amy Fecher, the state's chief transformation officer, will lead a new statewide department that combines the existing agencies responsible for information technology, geospatial information systems, personnel management, procurement, government buildings, employee benefits and the state budget.
The Department of Transformation and Shared Services, as Fecher's new agency will be called, will begin operations on July 1 as part of an extensive government shakeup that will reduce Arkansas' cabinet-level agencies from 42 to 15. Hutchinson, a Republican who was re-elected last November, first pitched the reorganization in March 2018. It's the first major overhaul of the state government since 1972, when the executive branch was reduced from 60 agencies to just 13.
"This is the culmination of two years of hard work that will make state government more efficient and allow agencies to be even more responsive to needs," the governor said in a press release.
Chief Information Officer Yessica Jones, who leads what is currently known as the Department of Information Services, is expected to remain in her position under the new organization, and praised the new agency's structure in an interview with StateScoop last year. While Arkansas' remains one of just six states to have not consolidated its IT services, the executive-branch makeover is expected to be a big step in that direction.
"It's going to give us more leverage," Jones said last October. "If you think about it this way, we are part of the shared services department, so what we are currently doing is going to impact everybody."
Fecher, who was appointed to her transformation officer role in late 2016, was the governor's top aide involved with passing the legislation that made the cabinet reorganization possible. She also serves as the executive vice president of the Arkansas Economic Development Commission, the state's business-development agency, and previously ran the state Department of Rural Services.
Reached by email Wednesday afternoon, Fecher said she is "honored and humbled by the faith shown in me by Governor Hutchinson." She added that the Department of Transformation and Shared Services "will be committed to providing a high level of customer service to our stakeholders."
The new department's creation is one of several technology-focused initiatives Hutchinson's announced in the past year. In January, he announced the formation of a Technology and Innovation Council, made up of private-sector technology professionals to advise his team on policy related to cybersecurity, data analytics, software design and blockchain. Last week, he appeared at a National Governors Association conference in Shreveport, Louisiana, where he promoted a grant program that offers to cover two years of college tuition payments for students who pursue degrees and careers in computer science or cybersecurity, provided they study and work in Arkansas.
Hutchinson also pledged last week to bring broadband internet access to all of Arkansas, which ranks as the least-connected state in the country, by 2022.