Arkansas governor announces creation of 'Technology and Innovation Council'
The new group's appointed members will be tasked with directing the state's work around cybersecurity, blockchain and data analytics, Gov. Asa Hutchinson said.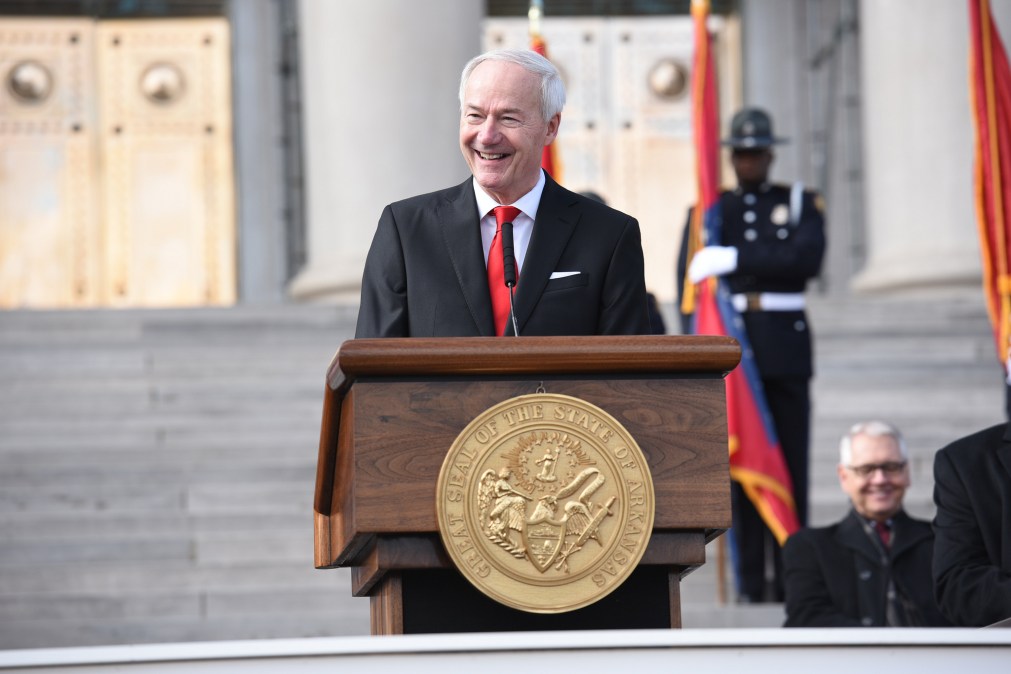 Arkansas will increase its focus on public-facing technological innovation with a new workgroup studying cybersecurity, data analytics and blockchain technology Gov. Asa Hutchinson said Tuesday during his annual State of the State address.
Hutchinson, a Republican who was also sworn in for a second term before his speech, said the Technology and Innovation Council would be made up of "industry leaders and technology entrepreneurs" who can direct the state's work around growing and emerging technologies such as "software design, cyber security, data analytics, blockchain technology, and all those other things that you're expert in."
He provided few other details of the council in his address, which focused heavily on the importance of a competitive tax rate, the state's workforce and education.
Hutchinson also used his address to declare Arkansas the nation's leading state for computer science education, saying it now has more than 8,000 high school students enrolled in computer science classes, up from 6,000 in the previous school year.
Increased attention in computer science education is also increasing investment from the private sector, he said, as new companies form in or relocate to the state. He also announced a plan to earmark $60 million to raise teacher salaries.
"One of my goals for Arkansas is to be a hub of technology companies that will provide new opportunity and diversity to our economy," Hutchinson said.
In addition to his aspirations to transform economy and education, Hutchinson is also targeting the state itself. The governor's consolidation plan, proposed last year, would reduce the state's number of Cabinet-level agencies from 42 to 15, with the technology bureau playing a central role in the state's transformation efforts going forward. His plan would create a new Department of Transformation and Shared Services — a combination of the existing departments and offices of Information Systems, GIS, personnel management, procurement, transformation, building authority, and employee benefits — charged with leading management control and streamlining operations throughout state government.
The new Technology and Innovation Council would provide a public-facing counterpart to the internal state efforts at technological reform already underway. The council's formation could also lead to more events like a blockchain summit hosted last summer by Hutchinson and attended by executives from companies like Walmart and the University of Arkansas that proposed uses of the distributed ledger technology to improve the safety of the state's food supply chain.