$10B for next-generation 911 in budget package looks promising, experts say
"We're happy with how the language looks now," said Dan Henry, regulatory counsel for the National Emergency Number Association.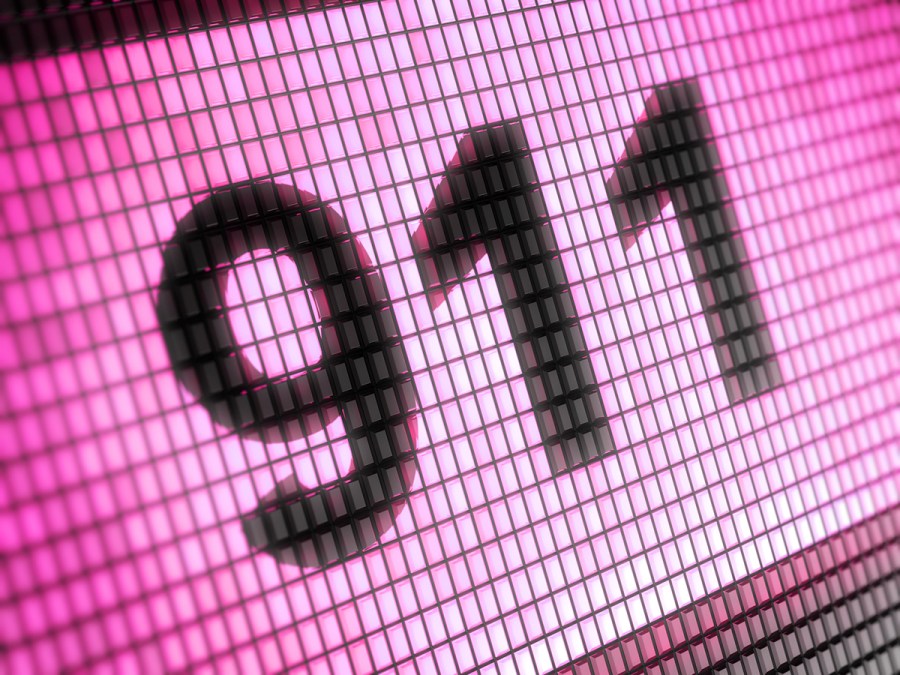 The House Energy and Commerce Committee last week included $10 billion in funding for a nationwide deployment of next-generation 911 as part of the $3.5 trillion budget reconciliation package congressional Democrats and President Joe Biden are hoping to pass. And after several failed attempts in recent years to fund the upgrade for first responders, analysts from an emergency response nonprofit told StateScoop this latest attempt could save lives if the legislation passes.
Dan Henry, the regulatory counsel and director of government affairs with the National Emergency Number Association, said the $10 billion may be "on the low end" of estimates for a nationwide rollout — which run between $9.5 billion and $12.7 billion — but he's not complaining.
"The perfect bill is one that everyone can agree on and that gets across the finish line," Henry said. "We're happy with how the language looks now. There are a lot of steps between here and getting the money in the hands of states and territories and tribes. We feel this bill positions us to have good outcomes in the creation of the grant program, which we're really excited about."
In its current form, the reconciliation package would distribute funding to states, not individual call centers. And though the exact rules for spending the funds would depend on how the grant program is designed, Henry said the money would help pay for things like call centers' hardware, software, cloud-services contracts, network infrastructure and training for operators.
"We can't just stick our 911 specialists in front of a next-generation 911 console connected to a next-generation 911 network and expect them to know how to operate this seamlessly," he said.
The legislation is also designed not to discriminate against states that are further along in their implementations of next-generation 911. Funding could be used, for example, to bolster the resiliency of existing networks by installing additional backhaul or developing state-based security operations centers.
Eddie Reyes, director of the Department of Public Safety Communication in Prince William County, Virginia, told StateScoop that his county has more advanced 911 technology than most. The county's IT assets include software from Rave Mobile Safety, called Smart911, that provides call takers with detailed information on some callers. But Reyes acknowledged this situation is atypical for emergency response centers.
"Most 911 centers struggle to buy paper for their copy machine, let alone a multimillion dollar call-processing equipment system," Reyes said.
Reyes said Prince William County would use new funding to upgrade call-processing equipment, which is outdated and can not receive photos and videos. Reyes said he also wants to boost his systems' location accuracy and ensure photos and videos can reach first responders in the field so they can be as prepared as possible when they arrive to a scene.
"It's one thing to send it to a police car that's under a Wi-Fi hotspot, but it's another thing to send it when they're moving at 60 miles per hour down the road with lights and sirens," he said.
Reyes said he's looking forward to next-generation 911, because providing instructions to call takers on how to perform CPR is difficult without seeing if they're doing it correctly and because people who are in shock often have difficulty reporting their locations.
Advertised as a more secure, reliable and feature-laden platform to field calls for help, next-generation 911 has been deployed gradually across the country for several years. But a $10 billion infusion from the federal government could ensure that the quality and availability of the service is uniform nationwide, said NENA chief executive Brian Fontes.
"For the millennial generation, we have always had 911, from birth, and with very few exceptions, 911 works and it works very similarly across the entire country," Henry said. "We want to continue that trend where you should be able to expect to send text, picture, video, have multilingual services, have the same real-time text and accessibility services everywhere across the country when you dial 911 or when you hit the emergency button on your smart watch or use a smart speaker."
This funding would also enable call centers to more quickly leave behind their legacy hardware and software, which the group has identified as a security risk, particularly in transitional systems that must accept a more complex networking environment.
"It will eliminate in large part 911's Windows 95 problem. Because continued support for these things is not only a burden for [public safety answering points] but it's also a burden on the industry," Henry said. "It's also a burden on 911 networks and interoperability. If you have a security environment that has a bunch of stuff attached to it, you either have to bend over backwards to account for all of the lack of security that exists in that legacy environment or you have to accept that you're going to have a big attack surface that comes with having to interconnect with legacy or transitional equipment."