Ohio gives police $3.5M to fight violent crime, human trafficking
Ohio Gov. Mike DeWine said 14 departments get new funding for technology and staffing to ramp up efforts to prevent violent crime.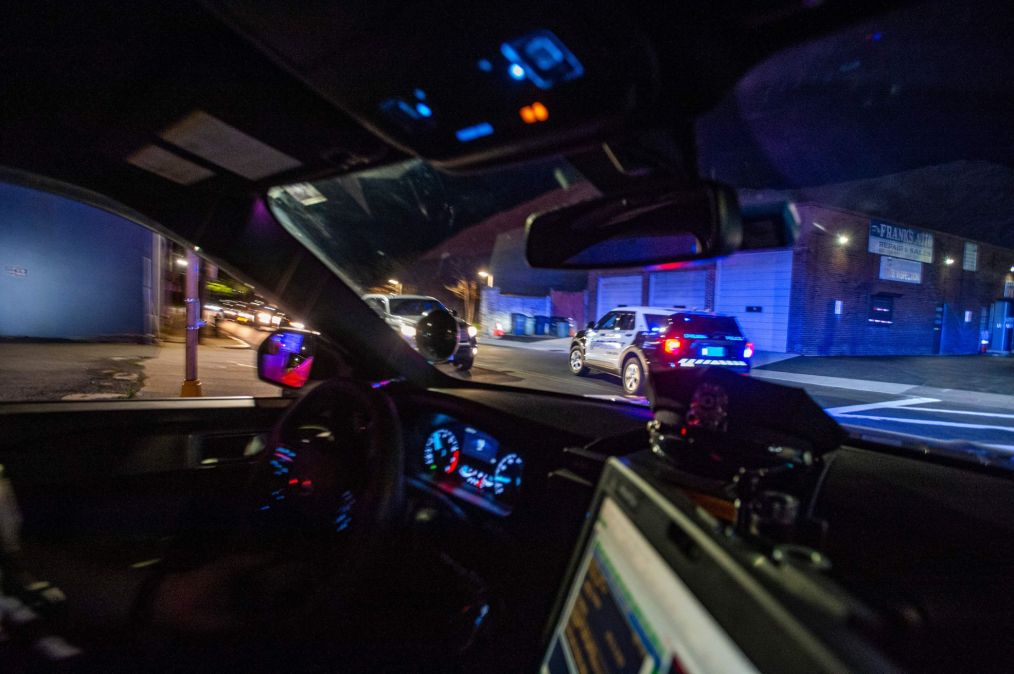 Ohio Gov. Mike DeWine on Friday announced awards totaling $3.5 million to help law enforcement agencies throughout the state address violent crime and human trafficking.
Fourteen police departments are set to receive funding to expand programs like proactive policing, hiring more personnel to head anti-human-trafficking efforts and expanding crime gun intelligence centers. The latest round of awards is part of a broader effort announced earlier this year when the governor expanded the Ohio Violent Crime Reduction Grant Program with an additional $50 million in American Rescue Plan funds. The program now totals $58 million.
Mass shootings — such as one at a July 4 parade in Highland Park, Illinois, that left eight dead and 29 injured — have brightened the spotlight on gun violence in recent months. DeWine said programs like this one are designed to help law enforcement "do more to prevent crime so that community members feel safe."
Among the local agencies receiving funding is the Toledo Police Department, which will get about $370,000 to "prevent and solve crimes in high-crime areas," according to the governor's office. Andrew Dlugosielski, a spokesperson with Toledo PD, told StateScoop the department plans to use the funding to expand its use of automated license plate readers.
Dlugosielski said the department, which provides law enforcement for a city of a quarter-million people situated on the edge of Lake Erie, has previously used license plate readers and surveillance cameras to find stolen cars and recover vehicles associated with a felonious assault. Expanding the use of the readers, which can passively scan their surroundings for license plates tied to warrants for arrest, could help solve more crimes, he said.
"If we know for example that a certain car with a certain license plate kidnapped somebody or there was a violent crime, we'd be able to pick up where those cars are and be more proactive in addressing crime," Dlugosielski said.
Beyond the readers, he said Toledo PD also uses cameras from Flock Safety to surveil high-traffic areas with the aim of gathering evidence and generating leads.
Dlugosielski said the department is still in the early stages of allocating its new funding and hasn't decided on all the details of its tech expansion, but that he believes the state program will help reduce crime.
"Any bit can help," he said. "We're in a time when violent crime seems more prevalent and we see more in our daily lives."
Beyond technology investments, the state program is also funding for retention bonuses, recruiting additional officers and overtime pay for undercover operations targeting human trafficking.
DeWine previously announced a $10 million investment in the state's forensic crime labs with the goal of eliminating their backlogs and closing more cases.