Written by
StateScoop Staff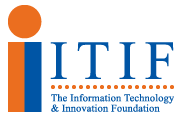 Massachusetts, Delaware and California are the states best suited to thrive in the new economy, according to a study from the non-profit think tank Information Technology and Innovation Foundation.
The list looks at a number of factors to find which states are best equipped for future economic success. The ITIF said the new economy is "marked by globalization, technological innovation and entrepreneurial development." ITIF determined states' success by using 25 indicators in five categories: knowledge jobs, globalization, economic dynamism, the digital economy and innovation capacity.
Washington, Maryland, Colorado, Virginia, Connecticut, Utah and New Jersey rounded out the top 10, while Mississippi, West Virginia, Oklahoma, Arkansas and Louisiana ranked the worst, according to the study.
Offering suggestions for how low-scoring states can boost their new economy performance, the study challenges them to invest in high-quality education systems, to foster an environment in which startups can flourish and businesses have access to the latest technology, where high-skilled workers will want to be and with a tax code that allows for innovation.
The study also includes a review of innovative policies that have worked in other nations that could serve as templates for states to use.