Water tech firm 120WaterAudit to tackle aging infrastructure
A round of venture funding will allow the company to double in size and expand its offerings beyond lead testing and compliance.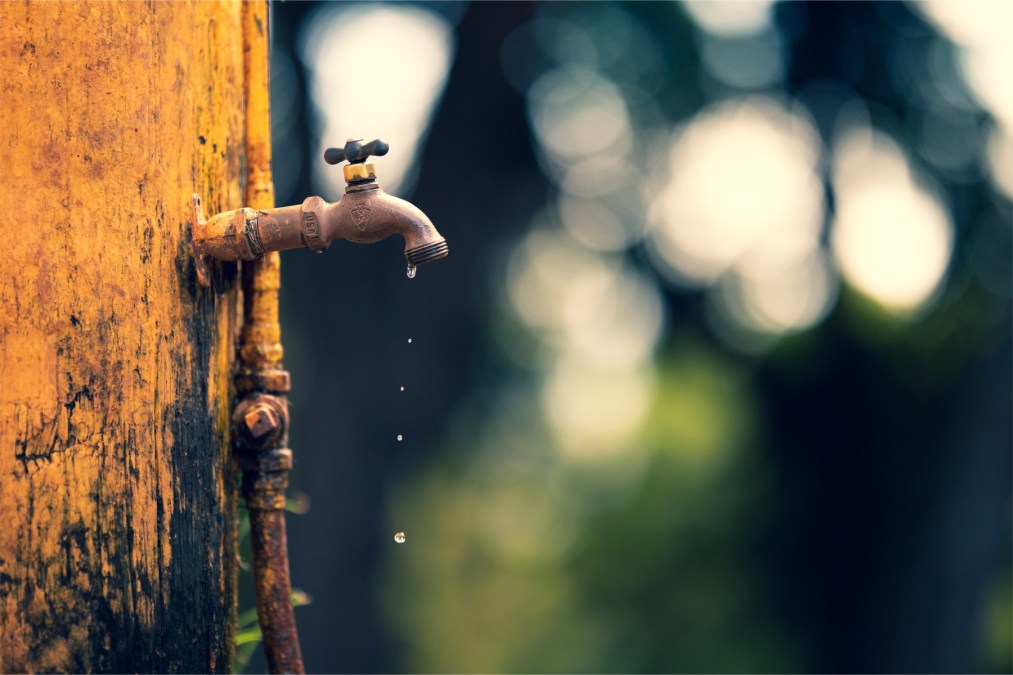 States and local government agencies managing public water infrastructure may soon notice some new products on the market. 120WaterAudit, a three-year-old company that assists public water systems in managing compliance and testing for lead levels, announced Tuesday it's received $7 million in series A funding.
The money, which comes from HG Ventures, Allos Ventures and Greenhouse Capital, will allow the 25-person company to double its staff and pursue new markets and expand its product line, said Megan Glover, the CEO. This means targeting new customers, like health care institutions and commercial facilities, but for state and local government offices it will mean new products geared toward other water impurities — such as arsenic and copper — and managing aging infrastructure, a growing problem nationwide.
Since its founding in 2016 in the wake of the Flint, Michigan, water crisis, the company's technology has been adopted in 13 states, including statewide contracts in Indiana, South Dakota and Maryland. The pipes owned by the agencies using 120WaterAudit's software can be traced to more than 250,000 faucets, spouts, sprinklers, shower heads, toilets and other valves. The technology has helped day cares in Chicago sample and remediate lead contamination. It was used in a free testing program in Hamtramck, Michigan.
Glover said she's now thinking more broadly, as many localities struggle to inventory and replace lead service lines and other outdated infrastructure.
"Every single state in the U.S. has aging infrastructure they're going to have to address," Glover said, adding that each region of the country has its own unique needs given varying climates and funding environments.
Regulatory demands on water utilities have ramped up since 2015 when the Environmental Protection Agency revised its 1991 Lead and Copper Rule with new provisions opening up the country's lead service lines to additional testing. It also recommended that states include the cost of replacing lead service lines when they're allocating funding through a federal program for safe drinking water, but reliable data is hard to come by.
According to a 2019 report from the American Water Works Association, water professionals agree on the severity of the issue of the country's aging water infrastructure. In a recent survey conducted by the association, 63 percent of respondents ranked the issue as "critically important," making it the most important issue facing the U.S. and Canadian water industries by far.
The trouble is that there isn't a good inventory of the water service lines in the United States, let alone the cost analyses that would go along with maintaining them. Of 867 water professionals whom AWWA surveyed, only 34 percent said they had fully documented their lead service lines. According to the U.S. Government Accountability Office, "the total number of lead service lines is unknown and while national, state, and local estimates exist, approaches used to count lead service lines vary."
Glover said she hears about this from her customers all the time.
"Indiana is trying to figure out how to wrap their arms around 'how many lead service lines to do we have and how much budget as a state do we need to replace these lines,'" she said. "The problem is there's just simply not enough money."
Raising water rates isn't seen as a viable solution, according to the AWWA, because many people are already struggling to pay their water bills. In Atlanta, for example, the local water utility serves 1.2 million customers, with the average four-person household paying $150 per month, compared to a national average of about $50. But nearly a quarter of Atlanta's water customers live below the poverty line, making a rate hike unfeasible.
Given historic underinvestment by utilities, the rate raise would have to be huge, Glover said.
"Raising rates is just not the answer for all water systems to replace what they need to replace," she said.
Instead, cities must often compensate with public assistance programs. Atlanta offers $1.6 billion annually to assist with payments, leaks and repairs. Smaller utilities face even greater financial challenges because they have smaller customer bases. Of the country's roughly 51,000 water utilities, less than serve 82 percent of the population, according to AWWA, while 55 percent of serve communities of fewer than 500 people.
But those small utilities might have an easier time getting funding if they have solid data backing what they need, Glover said.
A 2016 report from Deloitte exploring U.S. water infrastructure concluded "there is no simple solution." The researchers who drafted that report advocated for adopting new technologies like predictive analytics, forming public-private partnerships and using innovative funding solutions such as such as the unprecedented 100-year bonds adopted by the Washington, D.C., water utility in 2014, the proceeds of which are funding projects to clean up rivers and build a deep tunnel system for sewage and stormwater.
Glover said that she's particularly proud of the work her company has done associated with day cares and other places where lead contamination could affect children, but that technologies that assist with water infrastructure and public health ultimately benefit everyone. She said her company will start developing new solutions to these kinds of problems and present them within the next six to 12 months.