Washington, D.C. is building a digital services team
The new group is to bring human-centered design to a city government that recently struggled with its online services.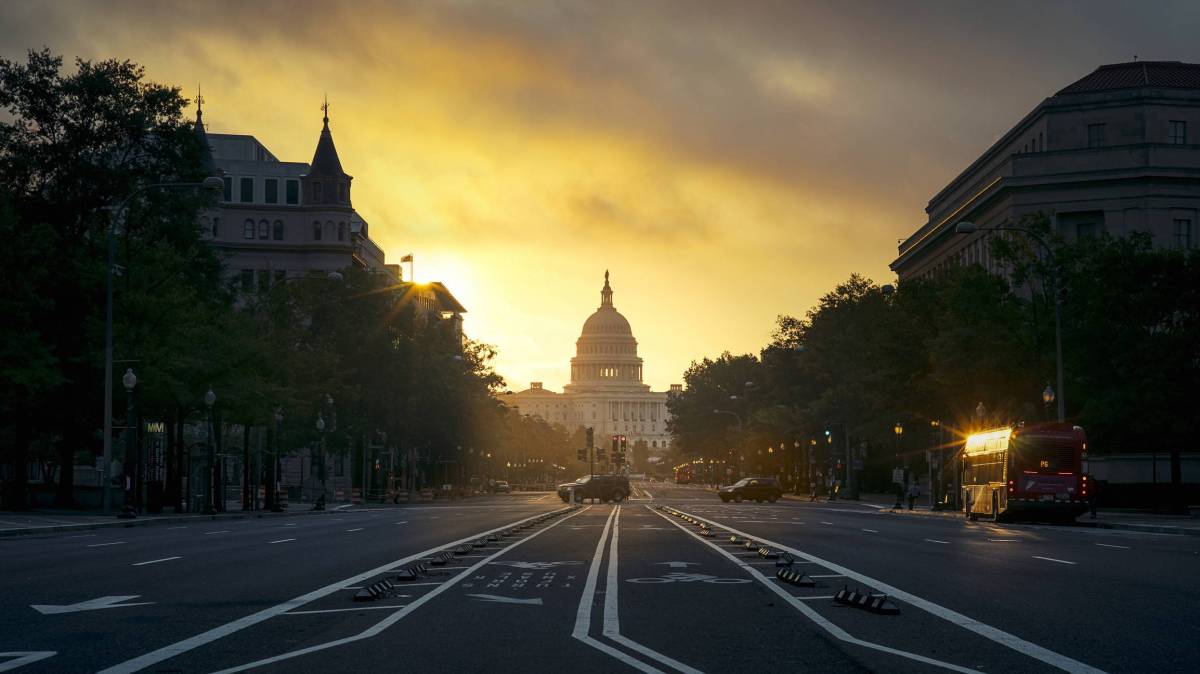 Washington, D.C. will use a new digital services team to make government more accessible and reliable for residents, starting with a new digital shop for local businesses, Chief Technology Officer Lindsey Parker told StateScoop.
Mayor Muriel Bowser this year committed $4 million to developing the new digital services team for the city, which has faced challenges recently in launching vaccine registration and unemployment insurance websites. The new team, led by Parker's office, will include members of the city's web services, data and web development teams, she said, with the goal of bringing "human-centered design front and center."
Parker said the team is to be led by Deputy CTO Stephen Miller. And the first order of business, she said, will be to establish an online portal for small businesses that doesn't require them to know "the alphabet soup of DC government."
"It's something that a number of mayors have contemplated, and [Mayor Bowser] recognizes that in order to build back better post-COVID-19, you really need to make sure we're focused on our small businesses," Parker said. "So [we're] getting out of the way as much as possible to make sure they have a clear line of sight for what they need to do in order to get back in business."
She said that project will start with the team mapping out all of the steps that D.C. business owners and residents take when interacting with the city and inventorying city agencies' existing online infrastructure to figure out what new services are needed. (The project aligns with another initiative — housed in the Mayor's Office of Policy — to make D.C.'s digital services more user-friendly over the next three years via an innovation grant from Bloomberg Philanthropies.)
"We're focused on building solutions that are inclusive, accessible, reliable and secure because that's really what's going to move the needle in terms of usage," Parker said. "Are you really going to get that service to the end-user in a way that they're going to find value in it?"
'In three weeks'
In March, the city's vaccine registration website crashed three days in a row. Thousands of residents seeking vaccines were unable to access portal and Bowser acknowledged that the "system didn't work the way it should have."
City residents had similar trouble accessing the its unemployment office at the onset of the COVID-19 pandemic last year as its website and phone systems became overloaded by requests. The District launched a new, more user-friendly unemployment website on Wednesday.
Washington, D.C. was far from the only jurisdiction to suffer a temporary loss of digital services during the pandemic; many state unemployment offices and other digital services were caught unprepared by the scale of the health crisis. But the challenges posed by the pandemic raised the priority level of digital services throughout government, Parker said.
"Three years ago, we were going out to agencies and asking them to think about different ways to analyze data, different ways to display data, different ways to secure it, store it and we were kind of last in line when it came to project priorities," Parker said. "But interestingly enough, all the things we pitched prior to COVID-19, during COVID-19, everybody turned to us and said, 'Hey, can we do that now, and can we do it in three weeks?'"
Parker said the push to improve digital services is also partially driven by the explosion of user-friendly digital banking, delivery and transportation services offered by the private sector. The "Amazonization" of online government services, Parker said during a D.C. budget oversight hearing in June, can't happen overnight, but investing money into a new digital services team is a great place to start.
"It's all the work that we've been trying to do to encourage digital transformation, working across agencies, really thinking about the constituent journey, through interacting with government," Parker said. "What we saw during COVID is that everybody realized that the consumerization of everything — whether or not it was your bank or your grocery store, all the ways that you used to do things — that user experience got a lot better digitally."