Washington, D.C., CTO Lindsey Parker named mayor's chief of staff
Mayor Muriel Bowser named Lindsey Parker, the city's chief technology officer since 2019, as her new chief of staff.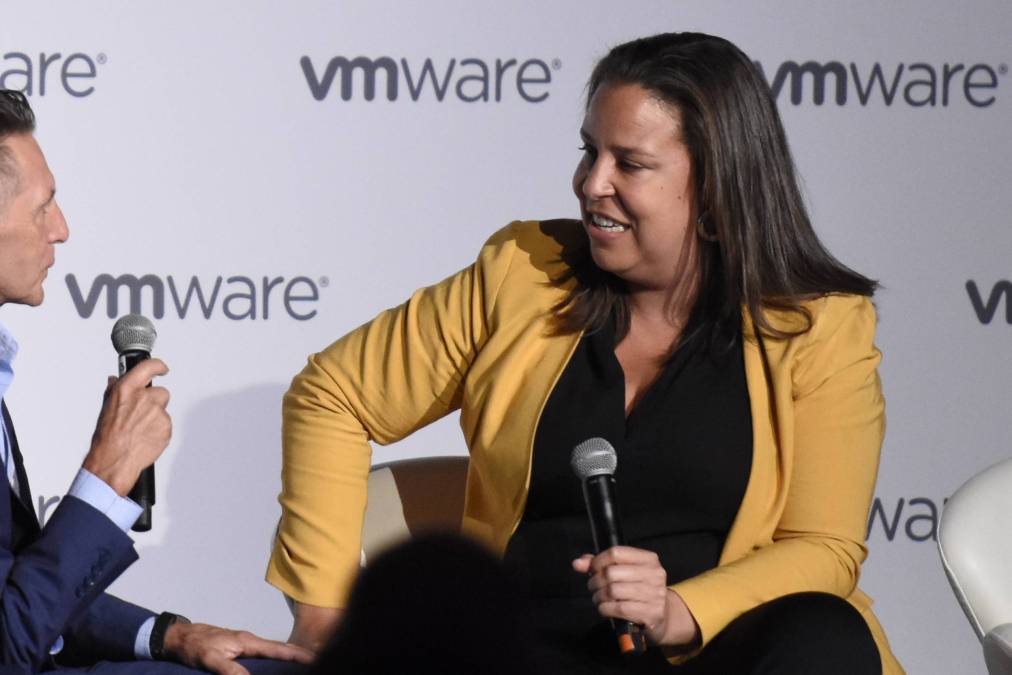 Washington, D.C., Mayor Muriel Bowser on Friday named Lindsey Parker, the city's chief technology officer and assistant city administrator, as her new chief of staff, following four years of Parker in the city's top IT role.
Parker's appointment as Bowser's new top aide came alongside the unexpected departure of the mayor's longtime chief of staff and political adviser, John Falcicchio, for an unspecified private-sector role, according to a press release from the mayor's office. Falcicchio joined Bowser's administration when the mayor took office in 2015, and in 2019 he was given the additional title of deputy mayor for planning and economic development, overseeing the capital city's relationships with the business community.
Bowser appointed Keith Anderson, director of the D.C. Department of General Services, to serve as deputy mayor on an interim basis.
Parker is also a longtime Bowser aide. She was named CTO in February 2019 after spending the mayor's first term as deputy chief of staff. Parker received the additional title of assistant city administrator in October 2021. Bowser was elected to her third consecutive four-year term last November. Parker first worked for Bowser in 2014 as a legislative director in the then-D.C. Council member's office.
The mayor's office credited Parker with "modernizing government operations and improving transparency and accountability through use of technology" and developing citywide tech plans.
"She has been working to bring a technology focus to the government's operations, streamline processes, and improve constituent service delivery — including the launch of a new business portal," the press release read, referencing a new website the city launched last month with the intention of making it easier for businesses to navigate the District's regulatory processes.
In an interview last month, Parker said she wanted to slim down the city government's glut of applications, which she said number more than 1,700 across dozens of federated agencies.
"The fact we have 1,700 apps is the problem," she said. "We should think about streamlining that for our internal use and our external use."
The business portal was the first major project completed by a digital services team D.C. established in 2021. At the time, Parker said the team would work to put "human-centered design front and center" of a city government that had sometimes received low marks for its digital offerings, including its initial COVID-19 vaccine registration page.
Bowser has so far oriented her third term around revitalizing D.C.'s downtown economy, which was battered by the pandemic and continues to endure a sluggish recovery as the federal government and other major employers delay their returns to daily in-person work. The mayor has also had to deal with a rise in crimes like homicide and carjacking, which became a national story earlier this month when Congress overruled the D.C. Council's passage of a criminal sentencing reform bill, which Bowser herself had vetoed. (While the District of Columbia enjoys home rule, its local laws are subject to approval by Congress.) President Joe Biden, despite earlier endorsing D.C. statehood, has said he will sign the disapproval.
Bowser has not yet named Parker's replacement.