Youngkin picks former Fed CIO to oversee Virginia's IT
Gov.-elect Glenn Youngkin named Margaret "Lyn" McDermid to lead the Department of Administration, which includes the state's IT agency and elections department.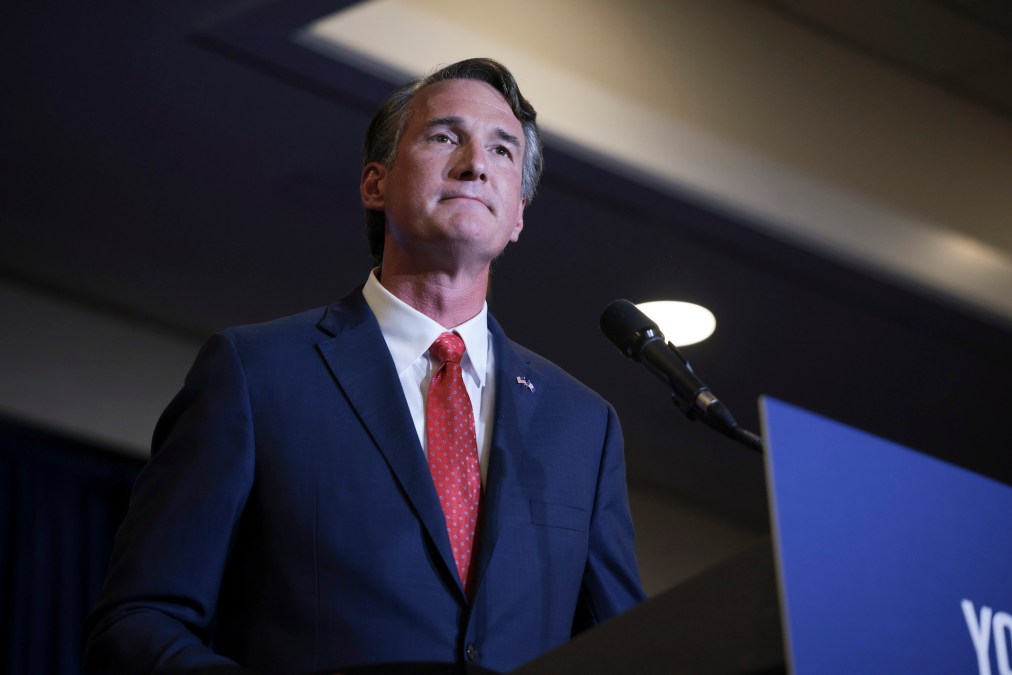 Virginia Gov.-elect Glenn Youngkin this week said he intends to nominate Margaret "Lyn" McDermid, a former chief information officer for the Federal Reserve System, to serve as his incoming Cabinet's secretary of administration, a sprawling position that includes oversight of the commonwealth's technology policy, government operations and elections.
In a press release, the Republican said McDermid "will play a pivotal role in making Virginia's government work for the people" — a task he said includes seeking to "revamp our cybersecurity system" and addressing what the governor-elect called waste and fraud issues at the Department of Motor Vehicles and Virginia Employment Commission.
Youngkin, a former co-chief executive of the private-equity firm Carlyle Group, said little about technology policy during his campaign last year, but commented last month that he thought Virginia should spend more on cybersecurity, saying that outgoing Gov. Ralph Northam's recent $60 million proposal was "wholly inadequate."
And while Youngkin, unlike many members of his party, has not disputed the results of the 2020 presidential election, he did during his campaign repeatedly call for audits of Virginia's voting technology. By law, nearly all voters in the state use paper ballots, and officials conduct post-election audits of its ballot-scanning machines — the most recent completed last March 2.
McDermid served as the Fed's CIO from 2013 until 2020 and has previously served on the Federal Reserve Bank of Richmond's board. Before the Fed, she worked as CIO of Dominion Energy, the state's largest electric provider.
The Youngkin transition did not comment on how McDermid will approach her oversight of the Virginia Information Technologies Agency, one of the bureaus that'll be under her purview if she's confirmed by the General Assembly. VITA has since 2015 been led by CIO Nelson Moe, who was appointed by then-Gov. Terry McAuliffe — a Democrat whom Youngkin beat in last year's race — and stayed on through Northam's term.
Moe's time as CIO has been defined by the commonwealth's transition from a single-source contracting arrangement to a multi-vendor model, and by VITA's role in pandemic response. Over the past two years, VITA has converted thousands of government employees to remote-work situations and used robotic process automation to reduce manual busywork in several state agencies.
In an email to StateScoop this week, VITA spokesperson Stephanie Benson said the agency is currently focused on boosting its personnel recruitment and workforce, with an emphasis on its diversity, equity and inclusion strategic plan; improving its customer satisfaction from other agencies; and growing its cybersecurity capabilities.
The agency also said it has been in contact with Youngkin's team ahead of his Jan. 15 inauguration.
We are currently engaged with members of the Governor-elect's transition team and look forward to further collaboration," Benson said. "As the new year unfolds, we are ready to partner with the incoming administration, as well as our 65 executive branch customer agencies, in serving all Virginians."