Vermont hires new cybersecurity chief, ending 10-month vacancy
Nicholas Andersen, a former military intelligence cybersecurity official, started as the state's chief information security officer last week.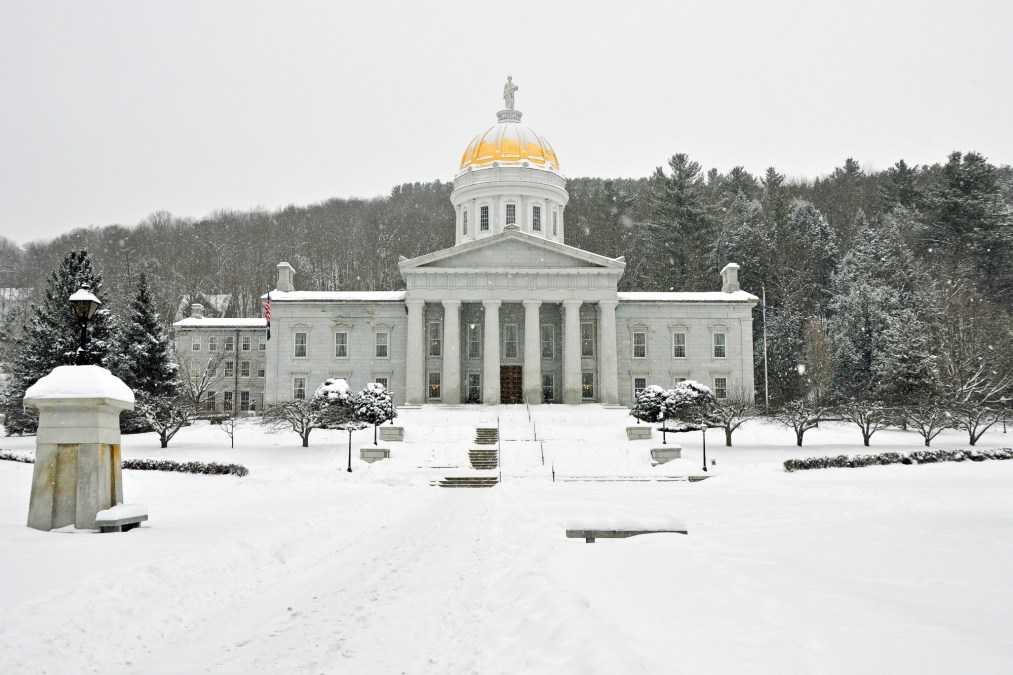 Vermont Gov. Phil Scott announced Wednesday that the state's Agency for Digital Services, which manages the state's information technology policies, has hired a new chief information security officer.
Nicholas Andersen, a former military intelligence cybersecurity official, will take over the CISO job that has been without a permanent occupant since February. Andersen, who previously worked in the Washington, D.C. area, started with Vermont on Dec. 10.
"Nick's experience in government and private industry, as well as his strategic, policy and operations experience make him an exceptional fit for the job," Vermont Chief Information Officer John Quinn said in a press release.
Andersen spent nearly three years working as a senior cybersecurity official for the intelligence divisions of the U.S. Coast Guard and Navy, including a year-long stint as the CIO of the Navy's intelligence community. Before taking those civilian roles, Andersen spent six years in the U.S. Marine Corps, serving as an IT security manager and intelligence communications specialist in the Marines Cyber Command.
The Vermont CISO's office was vacated earlier this year when Scott's first appointee to the role, Glenn Schoonover, resigned. Schoonover's former deputy, Scott Carbee, had served as the state's interim cybersecurity chief, and will remain on the CISO's team following Andersen's hiring.
Scott, a Republican who was elected to his second term last month, has emphasized cybersecurity policy since reorganizing the state government's scattered IT operations into the new, centralized Agency for Digital Services, of which Quinn serves as a cabinet-level secretary. Scott also created a 10-person cybersecurity advisory team — including Quinn and the CISO — that briefs him at least once a quarter.
"Nick will make a great addition to the ADS team ant to the agency's important work to secure and modernize Vermont's information technology services," Scott said in a press release. "His background and expertise int his area is a tremendous asset for the agency and our state."
Following his military intelligence roles, Andersen worked for Invictus International Consulting, a federal IT contracting firm in Northern Virginia. He also serves on the board of the Center for International Maritime Security. Andersen could not be reached for an interview.