Vermont's digital overhaul continues with launch of new website
The state's Agency of Digital Services is only two years old, but CIO John Quinn says creating digital services and reinforcing cybersecurity has never been easier.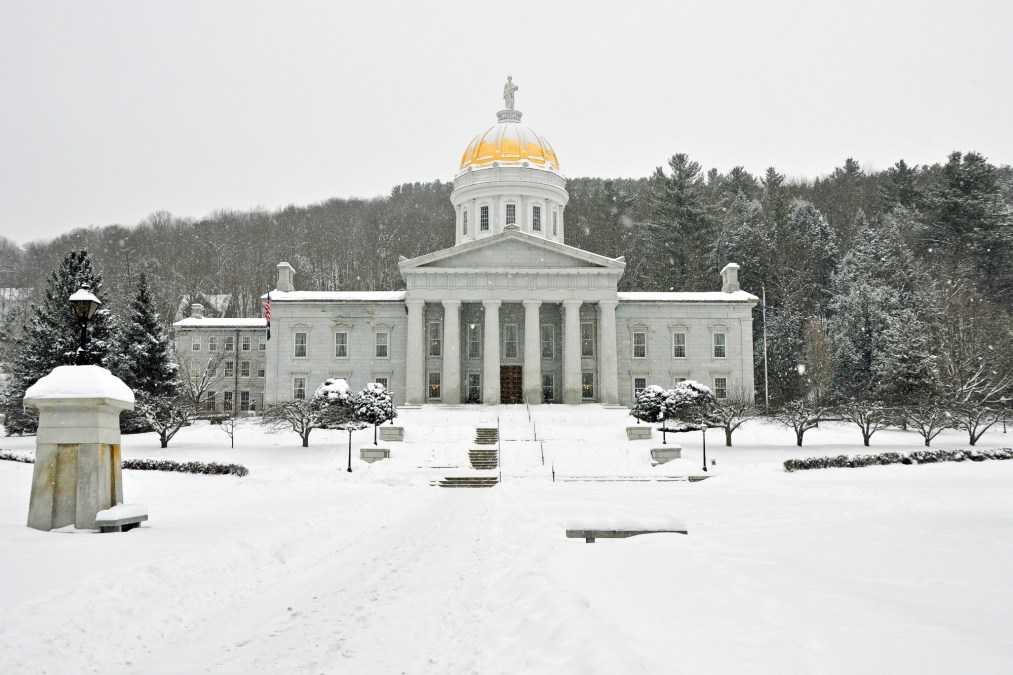 The state of Vermont on Tuesday launched a new government website, the latest in a series of new products created by the state's Agency of Digital Services that officials say have saved taxpayers $5.6 million over the last 18 months.
The overhaul of Vermont.gov is the first step toward the agency's creation of more online services, said John Quinn, the state's chief information officer. Previously, the website contained hundreds of unassociated links in a format that he told StateScoop made it difficult for residents to access the information and applications they were looking for, such as driver's license renewal forms and tax return statuses. The new site, with a central search bar and drop-down "live," "work," and "government" tabs, is designed to organize the topics that Vermonters care most about.
Next, Quinn said, is ADS and its development partner, the Vermont Information Consortium, will deliver the services essential to those topics. The consortium, a local subsidiary of national government IT company NIC, provides development services to Quinn's office through a small team of IT professionals who have helped the state build other new digital services, including online voter registration. The partnership has already launched seven new services this year and has six more still in development, Quinn said.
"We're increasing by the week the number of things that we're putting online," he said.
Quinn's nearly 400-person agency was formed under a 2017 executive order by Gov. Phil Scott, who consolidated IT employees from the state's individual agencies under one roof. The consolidated agency was given four priorities: improving digital services, improving the success of agency IT projects, improving the state's technology and reducing cybersecurity risks.
The transition was difficult at first on employees who felt connected to their individual agency's mission, Quinn said. Though the work differs now, he said, the culture has gradually shifted— and employees are beginning to see the value. The change has also received continued support from Scott, who included a one-time $2.3 million investment in his 2019 budget to strengthen the state's critical IT infrastructure.
Some ADS employees also serve on the governor's cybersecurity advisory team, which he created just months after the agency itself.
The centralization has ultimately given Quinn's team more power to lobby state legislators for stronger cybersecurity policies, the CIO said. Before the agency, IT employees in state government were isolated by agency, shrinking their collective voice. Now, Quinn said, he has a legislative team in the state house that's advocating for IT resources "the agencies may not understand or may not have been in the position to advocate for before."