Code for America chief Jennifer Pahlka to step down Jan. 31
Pahlka, who previously announced the organization's search for a new executive director, will remain a consultant and member of its board of directors.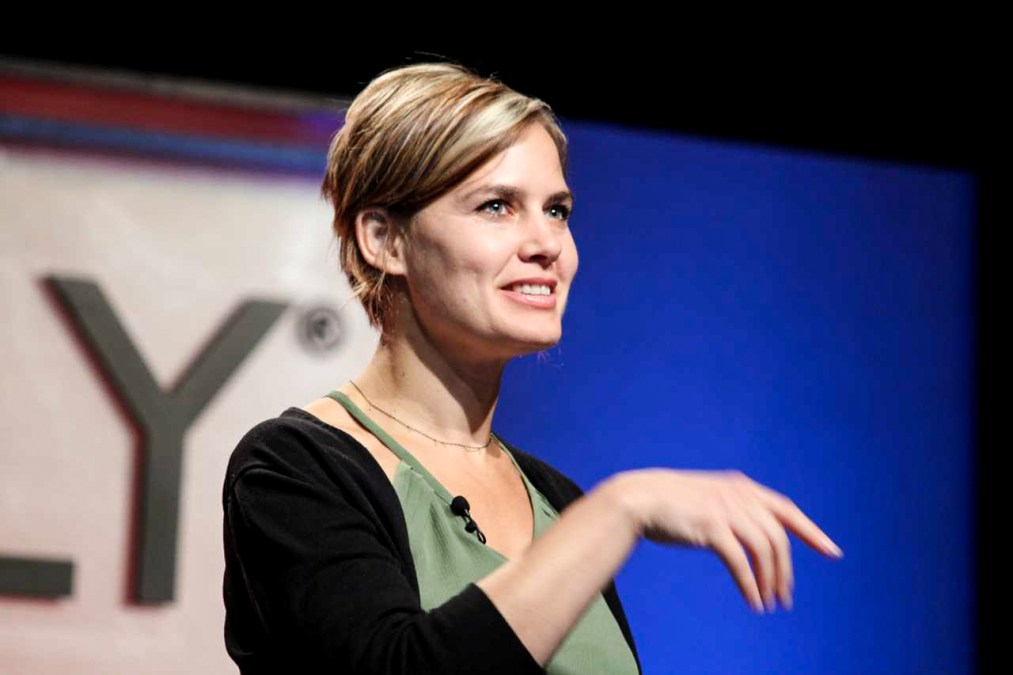 Code for America founder Jennifer Pahlka announced Friday she will step down as the organization's executive director Jan. 31, a decade after launching the civic-tech group that's helped state and local governments develop their digital services. In a blog post, Pahlka, who will remain a member of the organization's board of directors, wrote that she plans to focus on a "smaller set of priorities where we believe I add the most value."
Pahlka also named Lou Moore, Code for America's chief technology officer, and Zeryn Sarpangal, the group's chief financial and people officer, as interim co-chief executive officers, while the organization searches for a new permanent leader.
Pahlka's resignation was expected, following Code for America's announcement last May that it would seek to hire a CEO to replace her. Yet she said she'd planned to stay on until a successor was hired. But in her post Friday, she wrote that she accelerated her timeline for organizational and personal reasons.
"First, that the organization is in great shape with a strong team, high-impact projects with clear strategies and the ability to execute, and exceptional leadership," Pahlka wrote. "Second, that some changes in my priorities that occurred last year, driven by the needs of my family, will not only remain, but require me to reevaluate my day to day role at Code for America."
In a joint post, Moore and Sarpangal, who will continue in their main roles while serving as co-CEOs, wrote that they expect Code for America's daily operations to go relatively unchanged. Since 2010, that work has revolved around building digital tools that state and local governments can use to expand services, streamline processes and enact meaningful reforms.
Its flagship project, GetCalFresh, a web tool simplifying the application process for California's nutrition-assistance program, was launched in 2013 to replace a cumbersome, paper-based system. Starting with an initial rollout in San Francisco, the tool expanded across the state, eventually being integrated in all 58 counties last year.
More recently, Code for America has focused on drug-sentencing reform with a program called Clear My Record, which helps expedite the process of expunging low-level marijuana convictions in states that have legalized the drug. The tool is capable of analyzing thousands of records concurrently to determine if they qualify for expungement under new drug-reform statutes, sparing prosecutors the tedium of sifting through records individually.
So far, the group has reduced or dismissed 75,000 convictions in California, and has since expanded the project to Cook County, Illinois, following that state's recent marijuana legalization.
On Thursday, Code for America introduced its newest project: a search tool to help connect people who qualify for the earned income tax credit, a federal program designed to help low-income individuals and families, with volunteer tax-preparation services who can help them claim the credit.
Palhka has said she formed Code for America, in 2010, after a conversation about how consumer-tech professionals could fit into governments seeking to modernize and digitize their services. The group started as a handful of fellowships, blossoming into a team of several dozen engineers and designers, as well as a network of affiliated "brigades" of developers in cities across the United States. She previously stepped away from the organization in June 2013 for a yearlong stint as the federal government's deputy chief technology officer in the Obama administration.
In her announcement Friday, Pahlka wrote that she will continue as a consultant to Code for America, including on its recruitment of a new chief executive.