Santa Monica, Calif., CIO talks evolution from '1990'-like services
Joseph Cevetello said the coastal city ran entirely on paper-based processes when he arrived in 2017.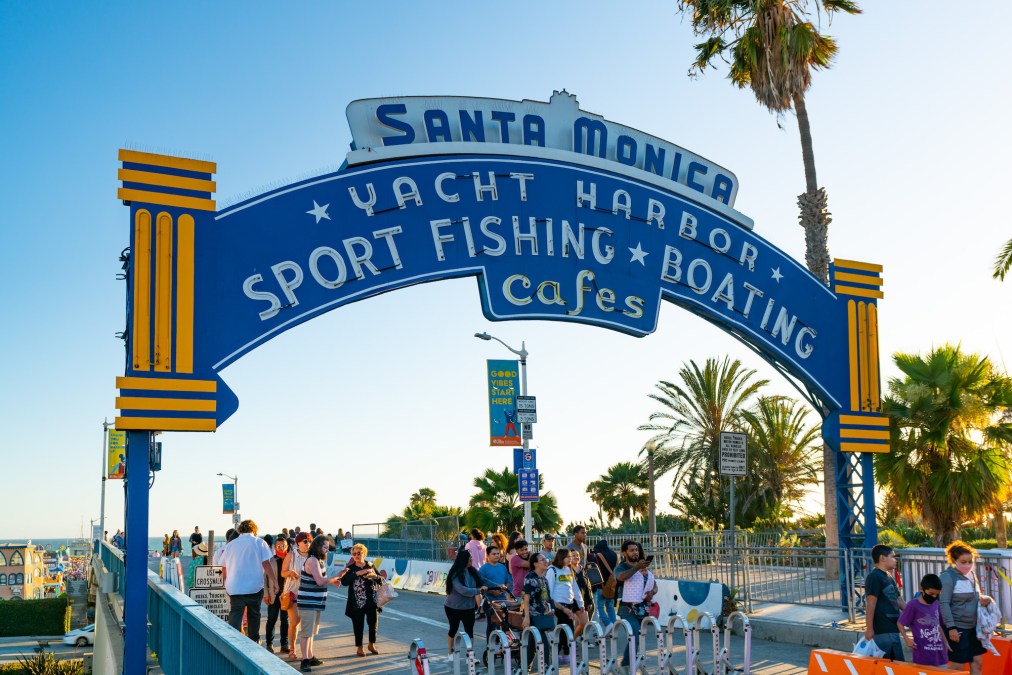 The City of Santa Monica, California, earlier this year gave residents a chance to access nearly all government services from their smartphones with the launch of a "digital city hall" mobile application.
Residents of the city, which sits west of downtown Los Angeles, are now able to access nearly all government services from their smartphones. But it wasn't always that simple or streamlined, Chief Information Officer Joseph Cevetello told StateScoop this week.
When Cevetello arrived in the 93,000-person coastal city in 2017, it was like "being in 1990," due to the lack of digital services available to residents and city employees and the requirement of paper and in-person interactions to facilitate any government transaction. Cevetello, having no government experience prior to joining the city, told StateScoop he was surprised, given Santa Monica's reputation as a sustainable city, that everything required a physical signature. Fast-forward four years and nearly all of the city's employees are able to work from anywhere and complete almost any transaction virtually, thanks to a "robust" six-month, 75-person digital service planning process Cevetello instituted shortly after his arrival.
"The result of all that effort was we had some identified goals about where we wanted the city to go — to transform it, to be a digital government and to have a digital city hall," he said.
Planning this transformation involved surveying residents and department heads alike to see what they would want from a digital government, but Cevetello said the most important part was to build processes that are inherently digital and future-looking.
The city stored its data on-site, Cevetello said, but to keep up with the demands of digital government it had to migrate to the cloud. Similarly, the city lacked a system to deliver government services to people "where they are," like a mobile app for filing 311 requests, receiving city news and engaging with public-facing departments.
In early 2020, after nearly three years of planning, the city's staff was 90% mobile and work had begun on a GIS-based mobile app for digital services. Then COVID-19 arrived.
"Right around when the pandemic hit, we already had our efforts moving forward with digitalization and working towards a digital city hall, engaging what we called our 'total workplace initiative,' which allowed our staff to work from anywhere, anytime," Cevetello said.
The plan was put to use immediately and the city set up 800 employees to work remotely in — Cevetello claimed with "no exaggeration" — 36 hours.
Just two years prior, many of those offices didn't have any laptops or even a wireless network. Cevetello had previously set up a learning management system and hired a technology training coordinator to teach city employees how to use laptops, virtual private networks and other mobile workforce technologies, avoiding the headaches that plagued many other city IT help desks at the onset of the pandemic.
"Technology is all about change and learning and change are completely intertwined, right? If you can't learn, we can't change. And if you don't learn, you don't change," Cevetello said.
The city's modernization has been seamless since the transition to remote work, Cevetello said. He also said local officials have saved about 140,000 staff hours and $3.5 million by converting paper-based processes to digital formats. Santa Monica worked on this with the cloud software vendor ServiceNow to enable employees not to have to "walk these really thick contract packets around the city to all the different departments," he said.
The city's digital services app also went live in March with real-time updates on local news and events, along with interactive government service portals. Cevetello said the app will eventually expand to include parking services, permit applications and a portal for the local farmers market.
"We maximized for face-to-face interaction at city hall because our staff thought it was important for people to come to city hall, and COVID happened and that got flipped on its head," he said. "And we had to be able to continue to conduct city business and provide services virtually. So that's what we're maximizing for now. How can we meet you where you are as much as possible?"