Technology touchdown: How the NFL is using big data
NFL CIO Michelle McKenna-Doyle discussed how the NFL is using the latest in technology, including advances in big data and analytics, to help its teams and fans get the most out of America's most popular sport.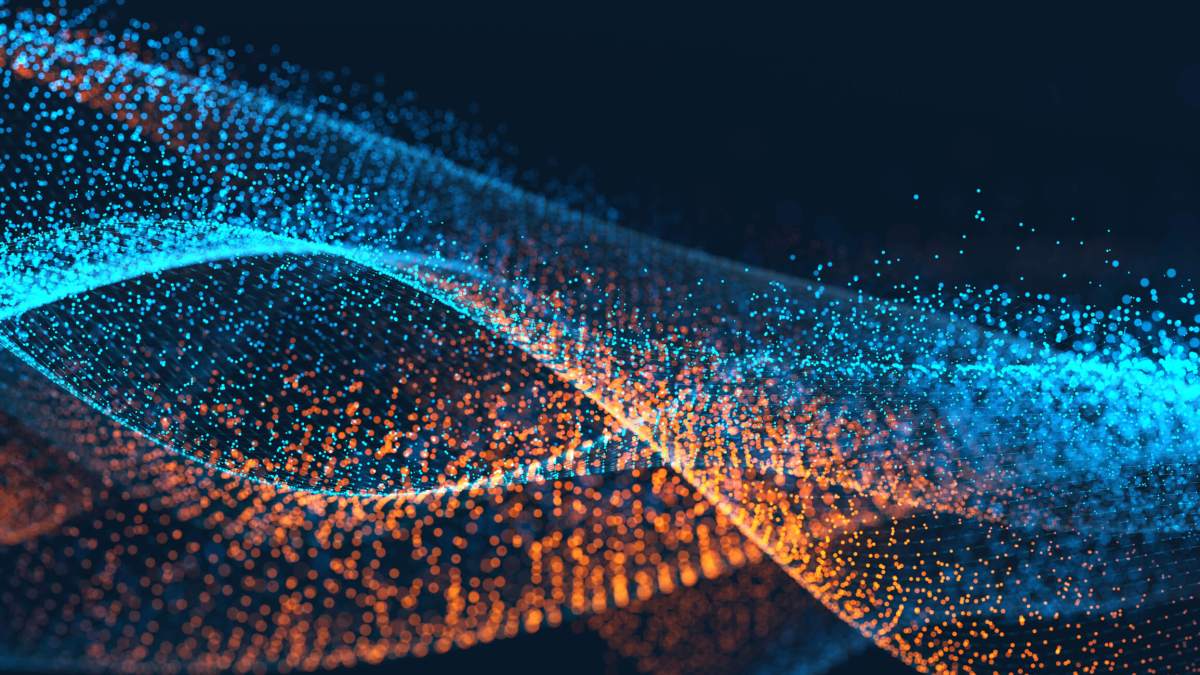 When Peyton Manning furiously taps on the top of his helmet, it was believed the Denver Broncos quarterback was signaling to the sideline that the wireless headset used to relay plays inside his helmet was broken.
For Michelle McKenna-Doyle, the chief information officer for the National Football League who, among many other duties, is responsible for the in-game communications used by coaches and players, that sight of Manning tapping his helmet – something he does a lot – always brought on anxiety.
"We were told Peyton did that because he couldn't hear, so we did significant testing and found that he just likes to call his own plays," McKenna-Doyle told the audience at the Federal Big Data Summit Friday in Washington D.C. "I was panicking every time he hit his helmet and he was just pretending his earpiece didn't work."
Its hard not to blame McKenna-Doyle for getting nervous as the technology responsible for some of the most integral parts of America's most popular game falls on her from making sure the game's officials can see replays on the field to helping the league's 31 stadiums equip themselves with strong enough Internet.
It's perhaps, though, behind the scenes where McKenna-Doyle and her team have had the most profound impact on both the game and the fan experience, primarily through the proliferation of data.
While the NFL is made up of 32 teams that work together as a group to grow the game of football and provide an entertaining product for fans the teams are also competing against one another on the field.
With that in the mind, the league provides each team with mountains of data collected from on-field play and about individual players. The teams can then use that data – and any more they want to collect on their own – however they see fit. They can simply use the data and tools the league providers while others take it much further and hire a small army of analysts to look for competitive advantages either in play or scouting.
"We were doing big data before it was cool to say you were doing big data," McKenna-Doyle said. "Sports always present a platform to collect lots of data and some teams have taken an incredibly aggressive approach to using them as they look for any kind of edge they can find."
McKenna-Doyle said the data is also now being tied to video with teams receiving game tape tagged with statistics and player data that can be more easily searched.
"We do provide the data, but its interesting to see how each club implements it a little bit different and put its secret sauce on it," McKenna-Doyle said.
This information helps coaches, players and front office executives during the game as well. McKenna-Doyle said this year teams will be using Microsoft Surface tablets during games to look at still images of plays, something that was originally distributed on paper and put into binders. If all goes well, she expects the teams to have immediate video on the sideline within a few years, something that would need the competition committee's blessing before going into effect.
"My main hope is that we don't have any instances where a player or coach gets mad and takes it out on the technology," McKenna-Doyle joked.
Data is also being used to help the fan experience. It is being used to create programming for the NFL Network and even sold to fantasy football aficionados who use it to manage and prepare for their fantasy football season.
The NFL is in a unique position as a media provider. As a sporting events, viewers tend to want to watch the program live – or close to live – instead of recording it on a DVR and watching it at a later time as has become accustomed with more traditional television shows.
As the value of that content has increased, though, so has the consumer's need for immediate information during the games itself. McKenna-Doyle said fans, especially those watching at home, tend to consume the league through multiple screens as they watch the game on television and monitor the league on a laptop or tablet.
To help give fans information when they want it, she said the league is creating something called NFL Now, an online channel with content customized for each fan.
"Think of it as a Pandora for the NFL," she said.
And finally, McKenna-Doyle said the NFL is trying to use technology to help player safety as well. Last year, the league instituted electronic health records for each player that will follow them throughout their career.
That caused the league to be complaint with the HIPAA standards while still providing teams with the medical information they need to make decisions based on a player's health. All of that, she said, is part of making a safer league with the help of data, something that the league's members have been quick to adopt.
"Whenever instituting big data and analytics there is this push between being right and being perfect," McKenna-Doyle said. "You can spend all of this time pushing for perfection, but never get there. That can waste years and money. What I've found it taking a gradual approach that shows those who are investing immediate results even if they are not perfect. They can then see its power and are more likely to keep investing to move the system forward. Its always a challenge with new technologies and ways of thinking, but it's a necessity needed to not be left behind."