States urged to clarify election procedures during pandemic
Officials need to be more clear on who has the authority to reschedule or reformat an election in response to the coronavirus outbreak, an expert on election security and law told StateScoop.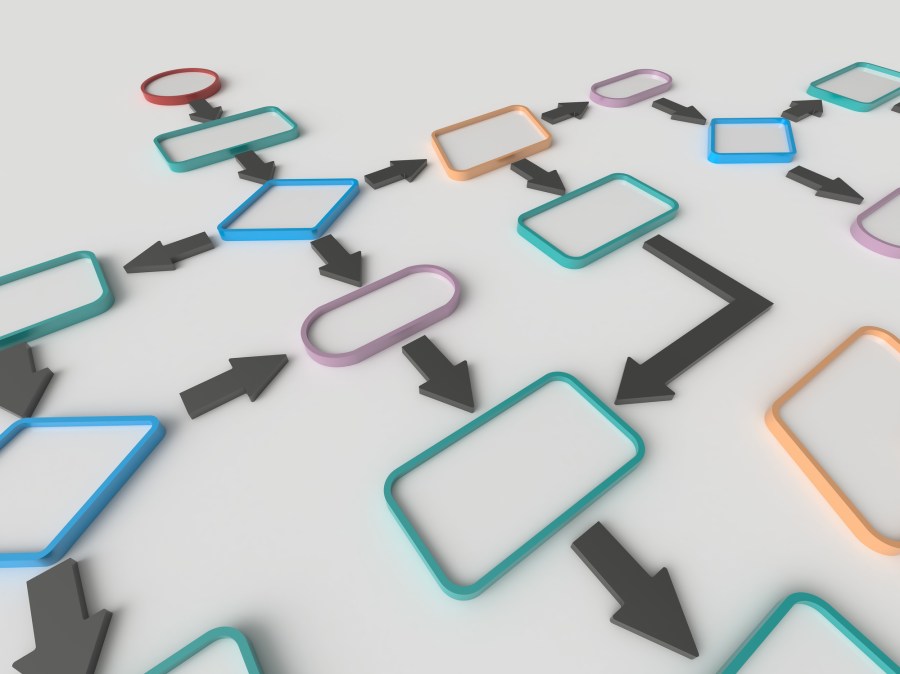 As the ongoing coronavirus pandemic scrambles how states will administer long-scheduled elections for presidential primaries and local races, one election-security expert says that officials need to do a better job of clarifying who has the authority to reschedule or change the formats of upcoming votes.
"Things voters deserve to have is a clear set of authorities, a clear set of guidelines," said Chris DeLuzio of the University of Pittsburgh Institute for Cyber Law, Policy and Security.
Already, five states — Louisiana, Georgia, Kentucky, Ohio and Maryland — have delayed their primary elections from March and April until June, amid fears that drawing people out to polling places could sully efforts to mitigate the spread of the coronavirus and the COVID-19 disease it causes. In four of the states, governors or secretaries of state had the authority to delay elections. In Ohio, which was scheduled to hold its primary Tuesday, the vote was only called off at the last minute when the state health director ordered polling places closed, after a judge rejected a lawsuit by Gov. Mike DeWine and Secretary of State Frank LaRose to push the election back.
"Ohio's a cautionary tale," DeLuzio told StateScoop. Clearly identifying who can order an election to be rescheduled, he added, "should be memorialized in the election code so there's never a question whether something can be properly done."
Procedures, not postponement
Election statutes in Pennsylvania, which is scheduled to hold its primary April 28, don't provide any clear procedures or authority to change the date, DeLuzio said. While a handful of local officials have pleaded for a delay with Gov. Tom Wolf, who has said he is considering one, DeLuzio said it's unclear if Wolf could make that call by himself.
"It is imperative that policymakers explore a revision to the election code to provide clear authority for the suspension or extension of elections due to emergency and to set straightforward procedures for doing so," he said. "I'm not saying we should postpone. I'm saying we should make sure we have procedures in place."
Meanwhile, as officials reschedule or consider rescheduling elections, they'll also be challenged to ensure people actually participate. While Ohio scrubbed its Tuesday primary, Arizona, Florida and Illinois went ahead with theirs, though turnout was depressed in Illinois as people abstained from gathering in polling places, some of which failed to open amid a shortage of poll workers and cleaning supplies.
The pandemic's impact on the election process has, however, sparked a renewed interest in voting by mail. Both Florida and Arizona collected a majority of ballots via mail, leading both to report higher turnout in Tuesday's Democratic primaries than in 2016. U.S. Sens. Ron Wyden, D-Ore., and Amy Klobuchar, D-Minn., have introduced legislation that would give states the funds to allow all voters to get absentee ballots if the coronavirus outbreak has not subsided by November.
Five states, including Wyden's home of Oregon, already collects nearly 100 percent of votes by mail, while another 29 states and the District of Columbia allow voters to request a mail-in absentee ballots without an excuse.
Still, some states where in-person voting remains the norm are shifting their policies because of the pandemic. While announcing that Maryland's primary would be rescheduled for June 2, Gov. Larry Hogan said a special election to fill a vacant U.S. House seat would still go forward on the original date of April 28, though it will be conducted entirely by mail. And West Virginia Secretary of Mac Warner said Wednesday that his office will allow all voters to list health officials' guidance about avoiding large crowds as a valid excuse to request absentee ballots for the May 12 primary.
Logistics and security
A broad and sudden shift toward voting by mail would create significant logistical hurdles, especially the ability of jurisdictions to print and package enough ballots — including instruction guides and return envelopes — and obtain enough scanning equipment to count all that paper, but vote-by-mail systems do have fans in the election-security community.
"As the U.S. battles the spread of COVID-19, expanded Vote-by-Mail is a feasible method and a pragmatic approach to help protect the operational continuity of democracy administration and to avoid dangerous disruptions to constitutionally mandated national elections," reads a blog post from the Open Source Election Technology Institute.
The post goes on to say, though, that the biggest challenge for states that would be suddenly implementing vote-by-mail systems would be scaling up their existing absentee-ballot collections. But it's a "feasible method to protect public health," the OSET post says.
"Those states with restrictive Absentee policies and high dependencies on Election Day in-person polling place voting are precisely the same ones that have crowded polling places and long lines," the post reads. "So, the continued restriction of by-mail voting to limited numbers, which leads to busy polling places, can increase the risk of spreading the virus."
More voting by mail can also reduce technological vulnerabilities in the process by cutting out touchscreen balloting devices, according to OSET. "And, VBM includes, of course, auditable paper ballots," the group says.
However states adjust their elections in response to the coronavirus pandemic, though, DeLuzio said officials need to be clear and direct with their voting publics, especially as the outbreak creates opportunities for actors spreading misinformation and disinformation.
"It reinforces the need for trusted voices to be regularly communicating to the public in ways the public knows," DeLuzio said. "There's no perfect answer to this, but if we aren't keeping first and foremost the right to vote, I fear we can disenfranchise people."
This is part of StateScoop and EdScoop's special report on coronavirus response. Read the rest of the report.